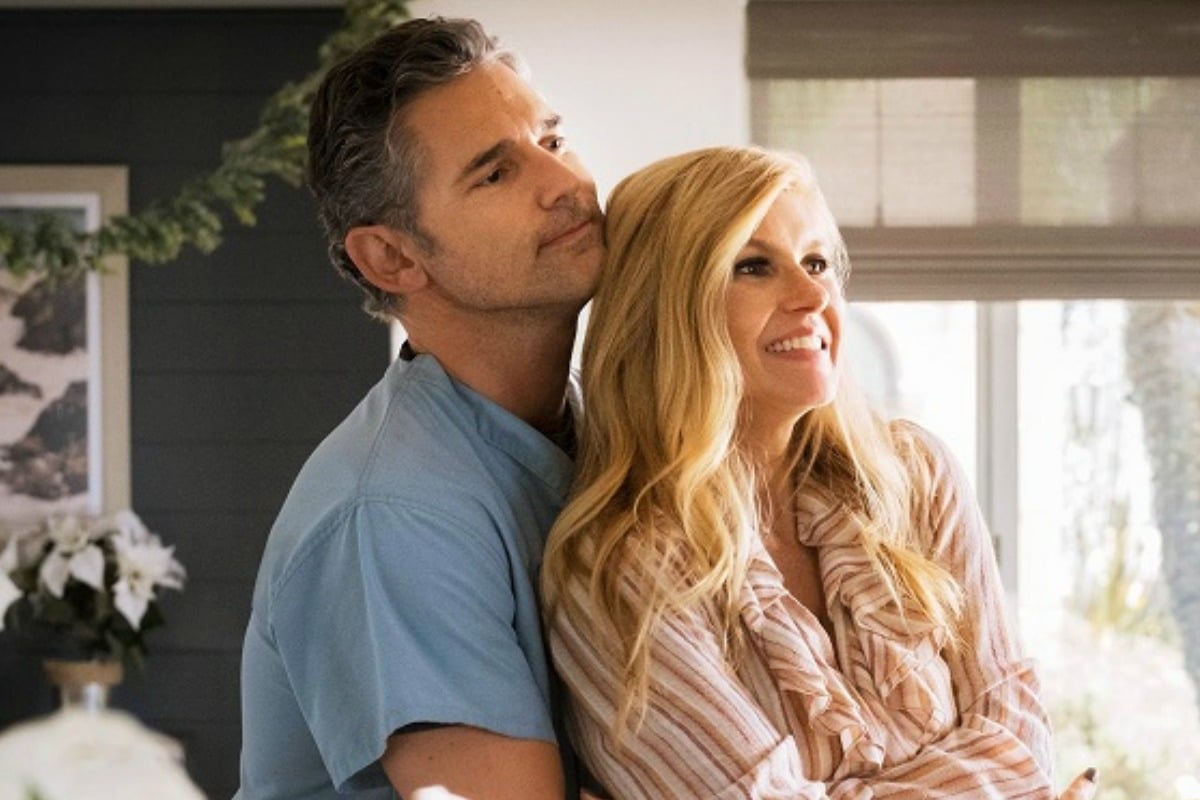 When Debra Newell first met John Meehan she thought she'd found the perfect man.
He was 55 years old, six foot two and he had the kind of good looks you'd associate with an old-school Hollywood heart throb.
John, an anaesthetist, had just spent a year in Iraq with Doctors Without Borders, but all he wanted to do was listen to Debra. To hear about her life, to empathise when she spoke about the struggles she faced with her listless daughters.
To John, Debra was the most fascinating woman in the world. And he was exactly what was missing from her life.
Watch the trailer for Netflix's Dirty John. Post continues after video…

Within a few weeks they moved in together. Less than two months later, they married in secret.
Debra would later find out that John was a compulsive liar, a manipulator who had a history of taking advantage of vulnerable women and stealing their money.
He was a monster, wrapped up in an appealing package.
This is the story behind Gimlet's hit 2017 podcast, Dirty John. When it hit the podcast charts almost two years ago, thousands of people around the world immediately became engrossed in the story about a master manipulator and the woman he almost ruined.
Now, the story has been adapted for the small screen and picked up by Netflix in Australia. It drops on the streaming service this week.
Eric Bana is playing the fatally charismatic John, and Connie Britton is portraying his trusting, hopeful victim Debra.
The opening moments of Netflix's Dirty John sets the audience up for the unsettling ride to come.
While Debra excitedly glams up for her date with John, he turns up at her door in shorts and a t-shirt. You can immediately feel there's something off about him.
It's nearly undetectable, but there's a subtle sense of menace about this man who invites himself into a family's home and is almost too familiar with them.
During the first date, Debra let's her guard down and really connects with this handsome stranger who seems almost too good to be true.
Then, when they arrive back at Debra's house, we get another glimpse of the chilling drama that's to come.
John invites himself into Debra's bedroom and then silently storms out of the house when she tells him he's crossed a line, and is moving too fast. He then calls her the next day and lays on the charm, and Debra is immediately drawn back into his web of lies.