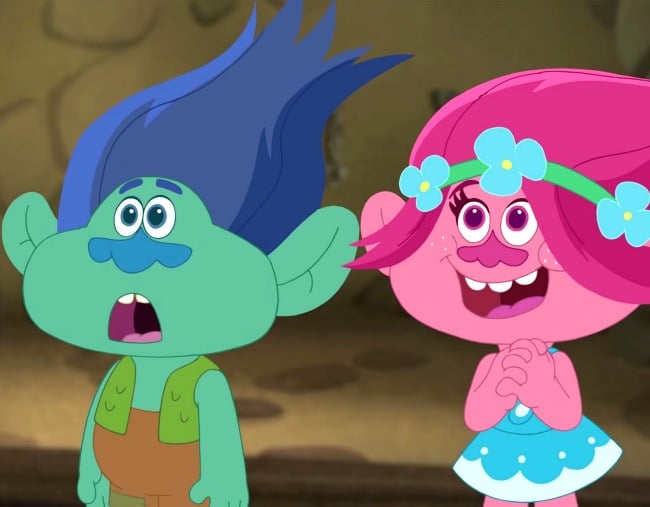 Streaming service Netflix can be hard enough to navigate when you're an adult, but things get extra tricky when you're just a kid.
If you're a parent, guardian or a cool aunt, then you know that sometimes you just need to pop the kids down in front of a glorious Netflix show and let them enjoy a little TV magic for a few hours while you get stuff done.
But with dozens of different categories on offer and new content dropping every month, it's pretty easy to miss a lot of the good stuff.
If you're looking for new shows to dazzle the kids with, we have just the thing.
Here's a list of all the original Netflix shows for kids that were released just this month. 
Voltron: Legendary Defender: Season 5.
In an effort to take down the Galra, the Paladins enter into an uneasy alliance that could bring the peace they've long desired – or be the cause of their doom. 
Trolls: The Beat Goes On!: Season 2.
As Queen Poppy welcomes a new time of peace in Troll Village with parties, sports and holiday celebrations, Branch tries to be more fun-loving.
Stretch Armstrong: The Breakout.
Every villain the Flex Fighters have defeated escapes from Rook Tower, and it's up to our heroes to save Charter City.
Spirit Riding Free: Season 4.
Exciting new adventures await Lucky and her friends on the frontier in a fourth season filled with fun and discovery.
We debrief on some budget-friendly ways to keep your kids entertained, on our podcast for imperfect parents This Glorious Mess. 
Dinotrux Supercharged: Season 2.
Bigger, faster and stronger than ever, the supercharged Dinotrux are back to take on new challenges, embrace adventure and meet new friends.
Reboot: The Guardian Code: Season 1 (Coming to Netflix Friday 30 March.) 
Four tech-savvy teens hone their skills as cyber-superheroes in a series of secret missions to save the world.