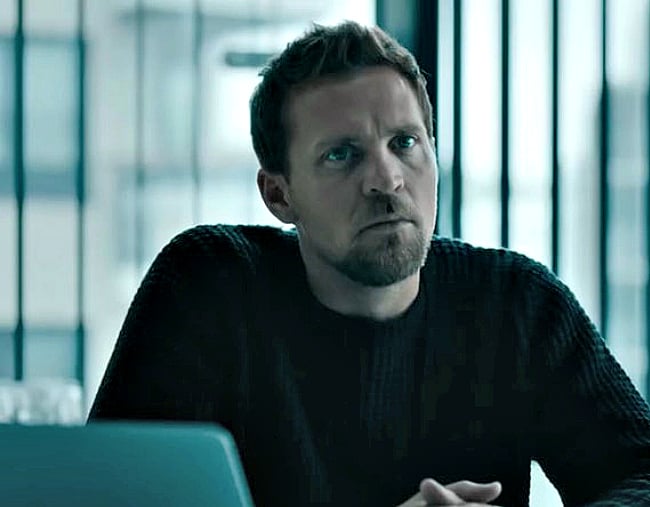 I have a confession. Before 2018, I had never watched a Netflix crime TV show.
Yes, I've been watching Law & Order: SVU and Criminal Minds since I was old enough to hack the parental lock on the family Foxtel.
But dark, gritty series with complex characters that make the hairs on the back of your neck prickle? Nah, not for me, I thought.
Too scary.
Then I forced myself to watch The Sinner and BAM! All of a sudden the flood gates of my Netflix opened up and out came pouring a year's worth of crime series I'd been avoiding.
Mindhunter. Manhunt Unabomber. Narcos. Dark. Broadchurch. Making A Murderer. The Keepers. Seven Seconds.
This week, it was the new Netflix Scandinavian noir show Borderliner.
Watch the full trailer for Netflix's Borderliner below. Post continues after video.
When Norwegian police detective Nikolai (Tobias Santelmann) returns to his hometown near the Swedish boarder to take leave from a high profile case in Oslo, he finds himself investigating the suicide of a local drunk.