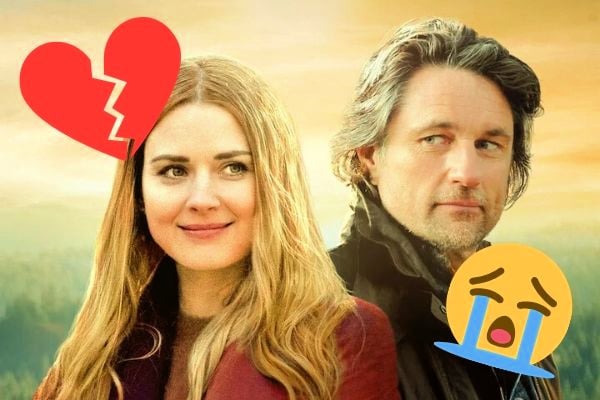 This weekend, I did a thing that put me in a terrible situation.
That thing was accidentally becoming ridiculously obsessed and far too emotionally invested in a Netflix TV show called Virgin River.
You can watch the full Virgin River trailer below BUT only if you don't let it put you off bingeing this show immediately. Post continues after audio.
I say accidentally because I went into bingeing the series having exhausted every other option of new(ish) shows to watch and came out with an irrational crush on a fictional character and a deep void after learning Virgin River season 2 won't come out until LATE 2020.
Sorry, I'm getting ahead of myself. Let me back up and explain what Virgin River is about and why it's the best 'worst' TV show on Netflix right now.
Based on the books by Robyn Carr, Virgin River follows nurse and midwife Mel Monroe as she packs up her entire LA life and runs away from her painful past to the snowy, sleepy fictional American small town of Virgin River.