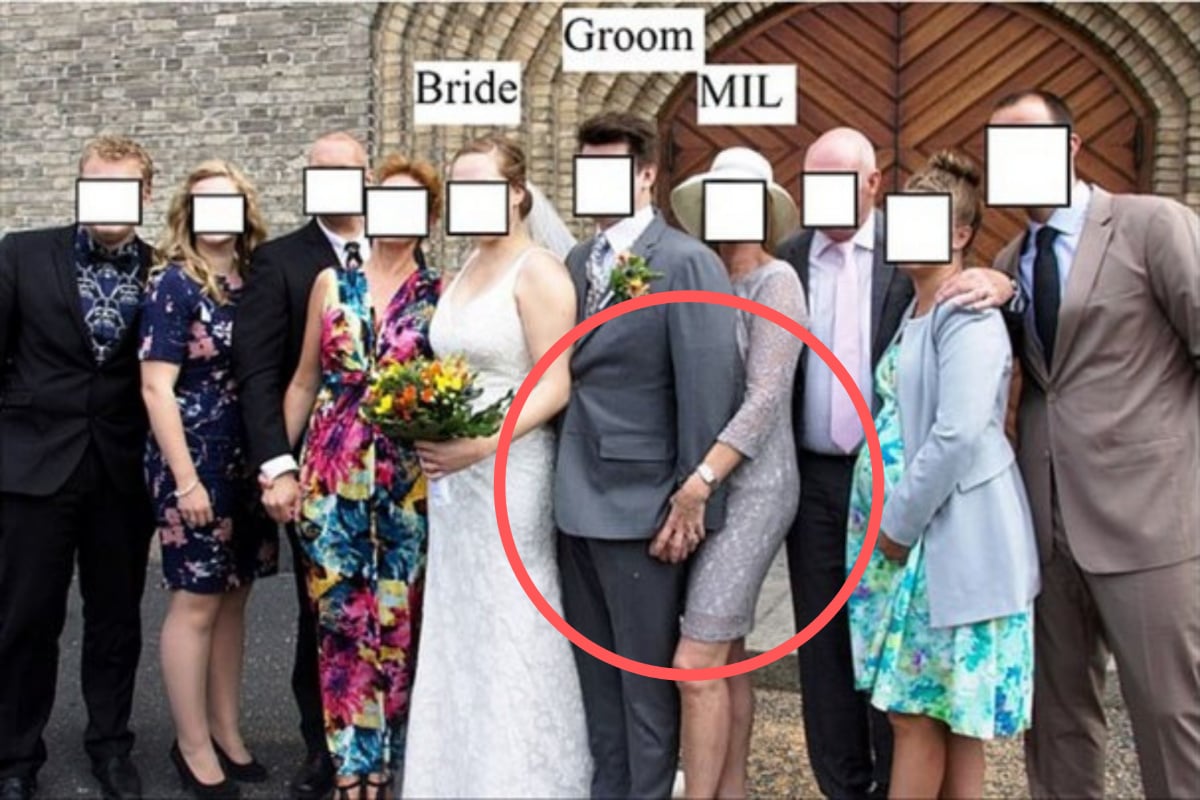 Last week wasn't a good week for 'misbehaving' mothers-in-law.
Two of them went viral for their 'stage-five clinger' antics at their sons' weddings – thanks to angry posts from their now daughters-in-law.
On Reddit, a bride posted a wedding photo, which at first seems standard… until you take a closer look and see the groom's mother posing with her hand firmly grasping his.
Mamamia Confessions: the worst thing I ever said to my mother-in-law. Post continues after video.
The bride explained that in the context of her mother-in-law's pre-nuptials behaviour, she found the photo the icing on the, ahem, wedding cake.
"She went with him when he got his suit fitted," the bride complained. "Afterwards, she sent me a long fb [Facebook] message detailing how handsome he looked and how she was 'falling in love all over again'.
"She also mentioned in the same message that she hoped I would 'match' him on the wedding day, meaning she hoped I would look as good as he did. I'm not kidding."
The bride added that the mother-in-law positioned herself in between the new husband and wife for some of the photos.