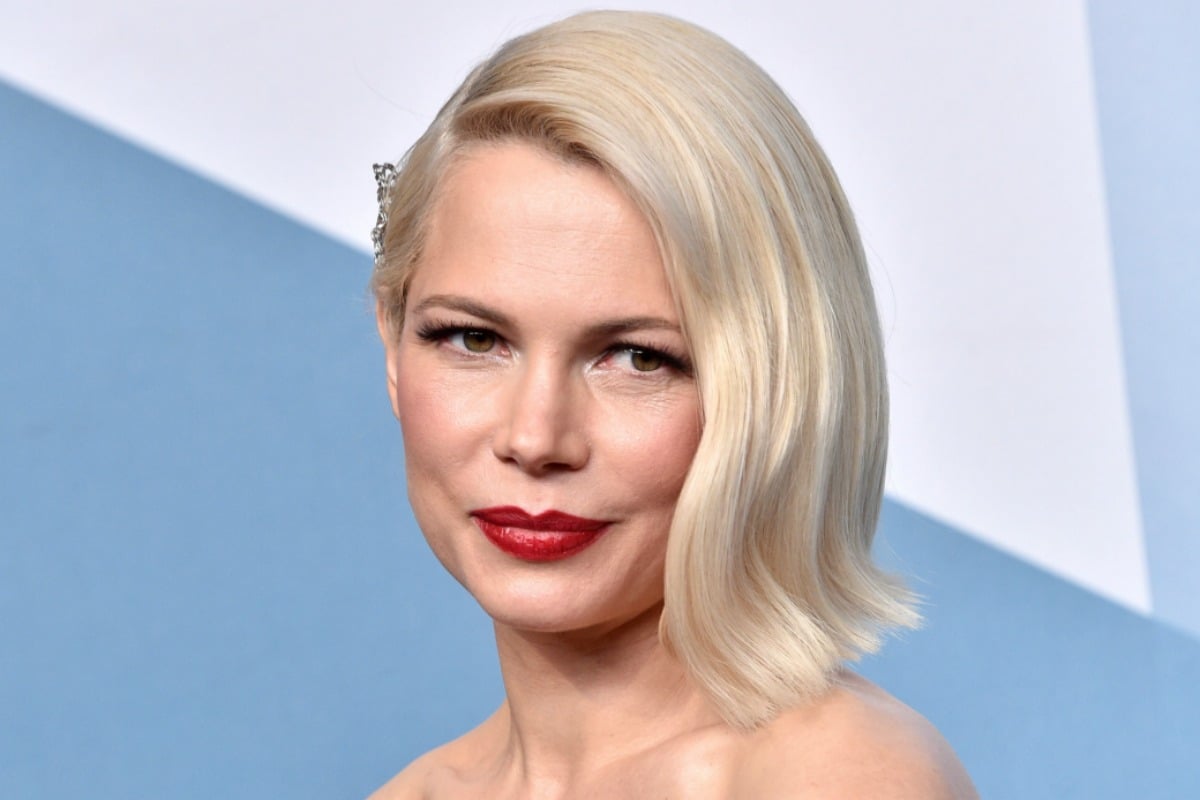 For years, celebrity watchers have latched strongly onto the "poor Jen" narrative, in regards to the life of Jennifer Aniston, but under the surface, the "poor Michelle" narrative has also been chugging along just as strongly.
Of course, neither Jennifer Aniston or Michelle Williams deserves a "poor" popped on their names like an unwelcome slice of pineapple on a perfectly good pizza, but these are the times we live in.
There seemed to be almost an audible sigh of relief and happiness from Michelle's fans this week, when it was reported that the award-winning actress and former Dawson's Creek star had secretly married Broadway producer Thomas Kail.
Her second secret wedding fans had celebrated in the last two years.
Of course, the notoriously private 39-year-old actress didn't sell her wedding pictures to a magazine or post about her nuptials on her (non-existent) social media channels. Instead, it was confirmed the same way her engagement to Thomas and the news they are expecting their first child was confirmed in December 2019, by a "source" to Us Weekly.
Listen to all the details about Michelle Williams' secret wedding, along with the biggest entertainment stories of the day, on The Spill. 

Of course, there's no definitive way to know if this is true or not, but it has been speculated that Michelle and Thomas' PR teams may have contacted the publication prior to Michelle appearing on the most recent awards season circuit and numerous red carpets where she picked up a slew of awards for her role in the miniseries Fosse/Verdon.
Effectively, letting the engagement/baby cat out of the bag before she set out to spend weeks in front of cameras and microphones.
It's all part of a delicate path the actress has attempted to walk over the years, finding a balance between doing necessary press for her films while keeping her personal life out of the public eye.
The secrecy has arisen not so much due to the fact that she is unwilling to share her life story, but more centred around a fear of how it would be mistreated in the wrong hands. She once infamously told an interviewer "I would tell you everything, in the spirit of women sharing with each other but the Internet's an asshole."
The personal story the four-time Academy Award nominee is protective of began with her first high profile romance with her Brokeback Mountain co-star, the late Heath Ledger.