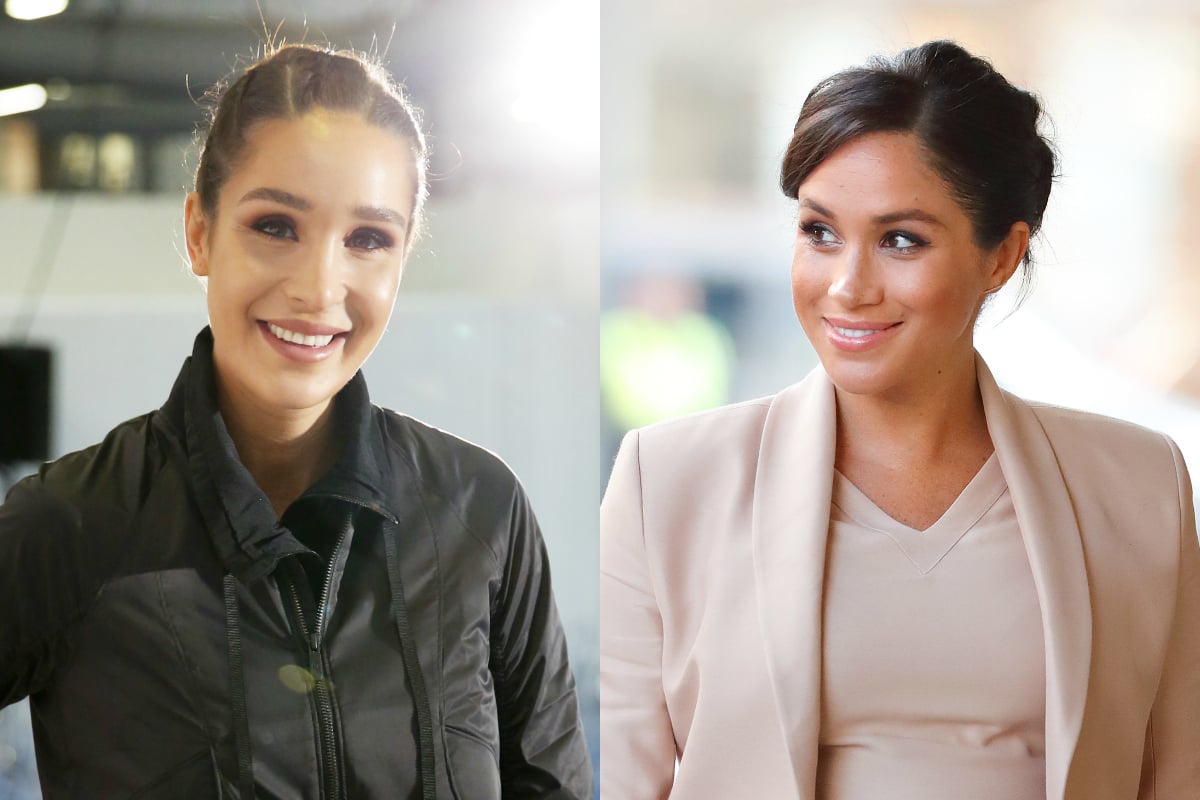 According to the tabloids and Instagram, there's a right way and a wrong way for your baby bump to look.
Your pregnant stomach must be: perfectly circular, not too big, not too small, sitting in the right spot and perfectly in proportion with your body. From the back, you shouldn't look pregnant. You also need to look round and even, but not fat, in a figure hugging body con dress.
Some high-profile women and their uteruses clearly didn't get the memo. Apparently.
Exhibit A: Fitness entrepreneur Kayla Itsines is pregnant, but her bump is all wrong.
It's too small for someone who is 27 weeks pregnant, they say. Is she even pregnant? Is she working out too much? If so, she's putting her unborn child's health at risk, which is really quite selfish.
Exhibit B: The Duchess of Sussex Meghan Markle is also pregnant, but her baby bump isn't right either. It's way too big for how far along she supposedly is.