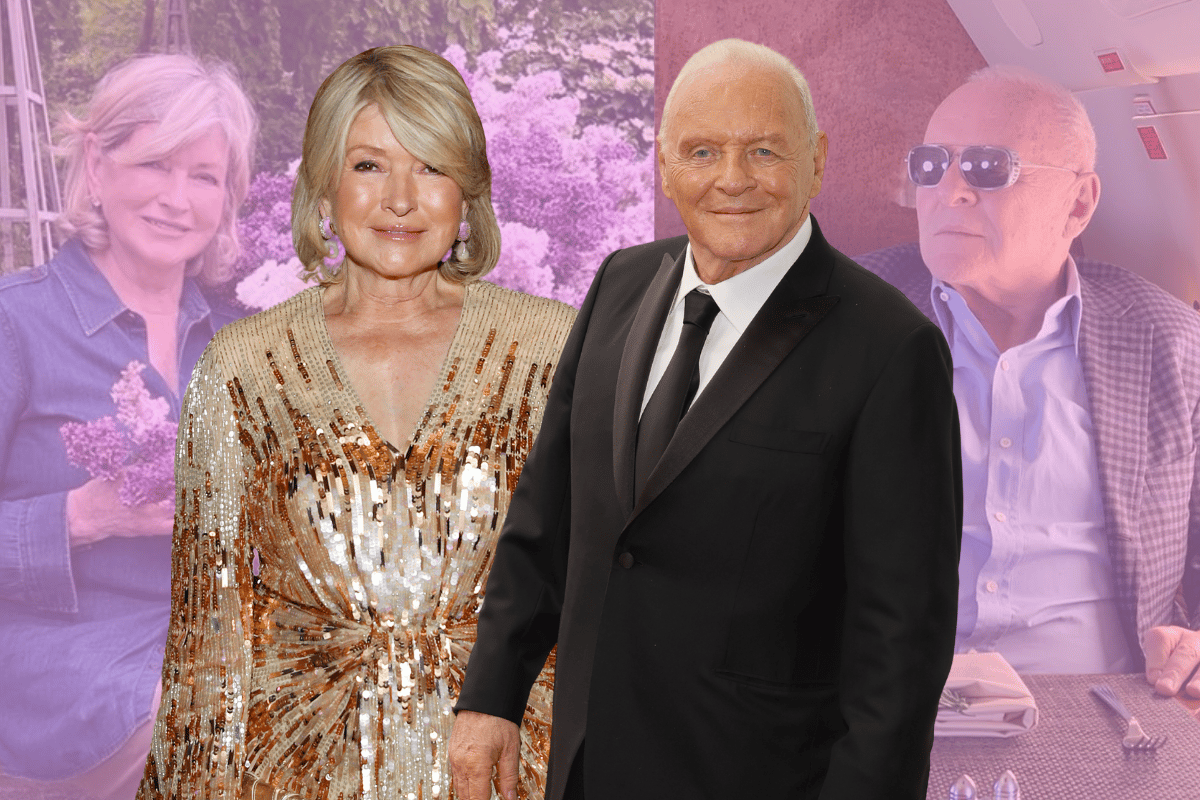 Martha Stewart has been in the spotlight for decades. 
The 80-year-old businesswoman and television personality has created a food and lifestyle empire for herself. 
Her Instagram is full of idyllic recipes, gardening images, and tips on how to host the perfect dinner party. Oh, and add onto that her prison experience and her friendship with Snoop Dogg.
Yep, Martha Stewart has lived quite the life. 
Watch: Even celebrities need wingmen. Post continues below.
But when it comes to her relationships, she has often kept things on the down-low.
Over the years, here's what Martha Stewart has shared about her relationships.
Martha Stewart's marriage.
As a model and stockbroker, Martha met and fell in love with Andrew Stewart while she was in college, with the pair hitting it off after going on a blind date. 
He was a student at Yale Law School, and they married in 1961. Martha wore a dress she had made with her mum.
Four years into marriage, they welcomed daughter Alexis. And for the next two decades, the relationship continued on. 
But by the late 1980s, things were very strained. Throughout their relationship, Martha said Andrew threatened to leave her on numerous occasions.
It wasn't until 1988 that Andrew left the family home. The divorce was later finalised in 1990. 
By this point, Martha was a household name in America, due to her lifestyle, magazine and cooking empire expanding. One friend of the former couple told New York Magazine the pair had split because "Martha set a stage set for a life instead of living a real life."
Listen to the latest episode of Mamamia's daily entertainment podcast The Spill. Post continues after audio.