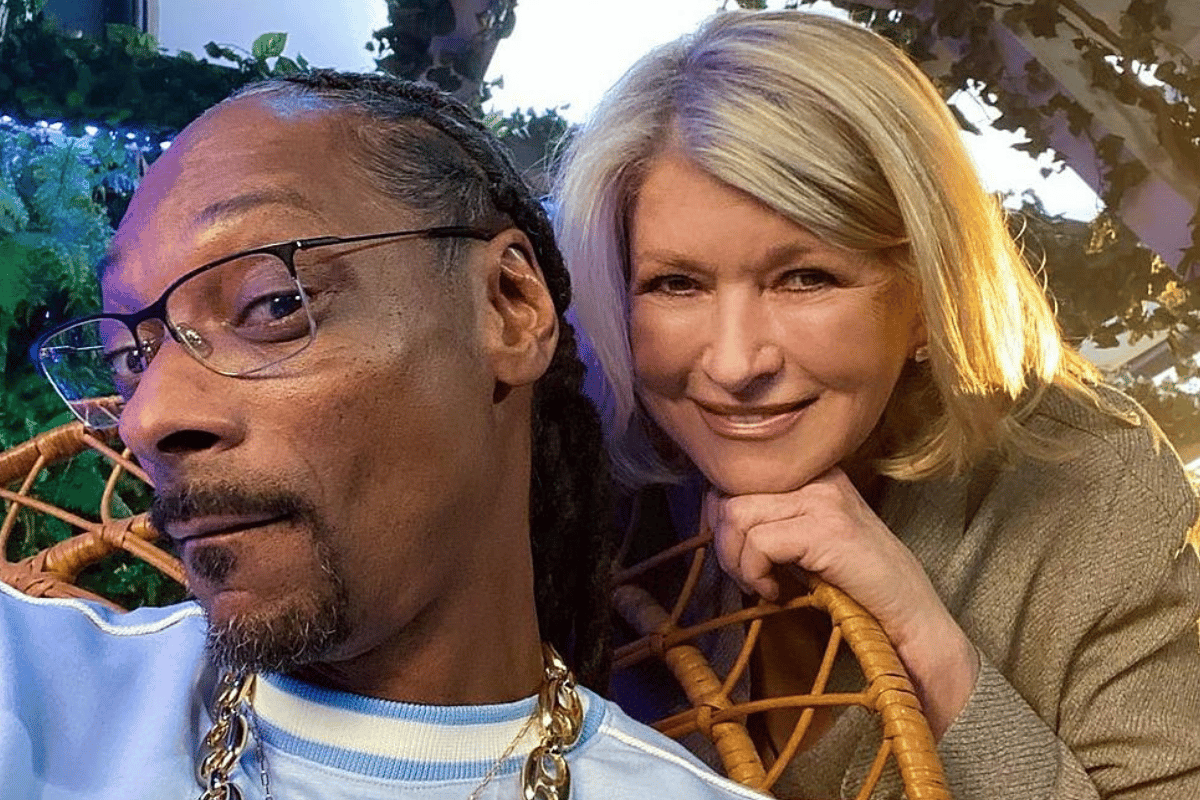 80-year-old Martha Stewart is a businesswoman, home cook and television personality that has created a food and lifestyle empire for herself. Her Instagram is full of idyllic recipes, gardening images and tips on how to host the perfect dinner party.
On the flip side, Snoop Dogg is an incredibly successful 50-year-old American rapper and songwriter, who is known for his sense of humour and prolific marijuana usage.
So what could these two possibly have in common that would lead them to be close friends for over 15 years?
Watch: Martha Stewart and Snoop Dogg play 'never have I ever'. Post continues below.
Video via The Ellen Show.
In 2004, Martha Stewart was at the top of her game. She had a successful magazine line, Martha Stewart Living and she had published multiple cookbooks.
But in the same year, Stewart was convicted of insider trading: specifically one count of conspiracy, two counts of making false statements, and one count of obstruction of agency proceedings. The conviction was related to a 2001 incident where after gaining information that was not publicly available, Stewart sold her ImClone Systems shares one day before their value fell. The US Securities and Exchange Commission estimated that Stewart avoided a loss of more than US$45,000. 
Prosecutors accused Stewart of lying about receiving the tip-off, which resulted in her spending five months in a minimum-security prison before five months of home confinement.
It was a case that shocked the entertainment industry, given one of its elite was off to prison and her lifestyle/cooking empire looked set to crumble.
#ThisDayInHistory: March 5, 2004 - Martha Stewart Convicted http://t.co/m1yxoqueT8 #Courant250 pic.twitter.com/5BzkLPDq4L

— Hartford Courant (@hartfordcourant) March 5, 2014