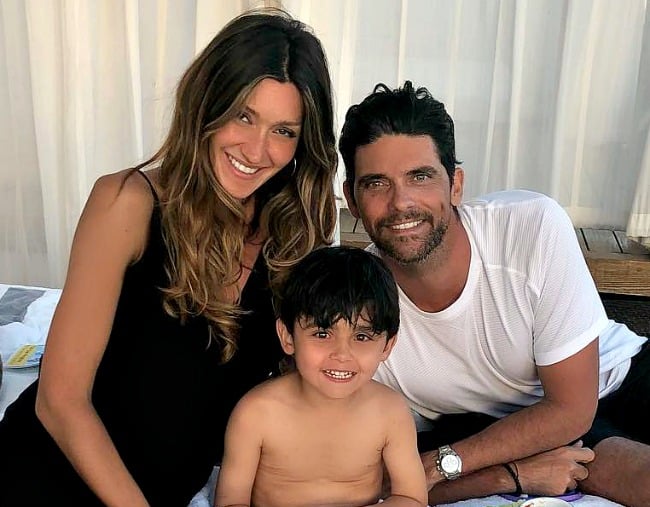 Australian tennis champion Mark Philippoussis and his wife Silvana Philippoussis have announced the arrival of their second child, Maia Maria Philippoussis.
Sharing the news on Instagram, Mark's photo showed the couple's four-year-old son, Nicholas settling into his big brother duties, with newborn Maia safely cradled in mum, Silvana's arms.
"So incredibly happy, grateful and blessed to announce the birth of our little girl Maia Maria Philippoussis, born August 12th at 9:05pm, weighing 6.9lbs," he wrote in the caption.
The couple recently celebrated their five year wedding anniversary, and celebrated the day by sharing a photo from their wedding day on Instagram. The 41-year-old reportedly met the Romanian-born, Melbourne-based model in 2012 in San Diego, and the pair share their time between Melbourne and California.
"What an absolute adventure these past five years have been. I love learning and growing with you…thank you for showing me what true love is made of…thank you for your love, loyalty, support, respect and most importantly, thank you for our beautiful family. Happy Anniversary love of my life! I love you so much," Silvana wrote.
Mark shared a similar message, saying, "Happy Anniversary my love, five years! Words can't describe how much I love you and what you mean to me, thank you for your love and support, thank you for the mother you are to Nicholas and soon to be daughter, we are all so incredibly lucky and grateful."