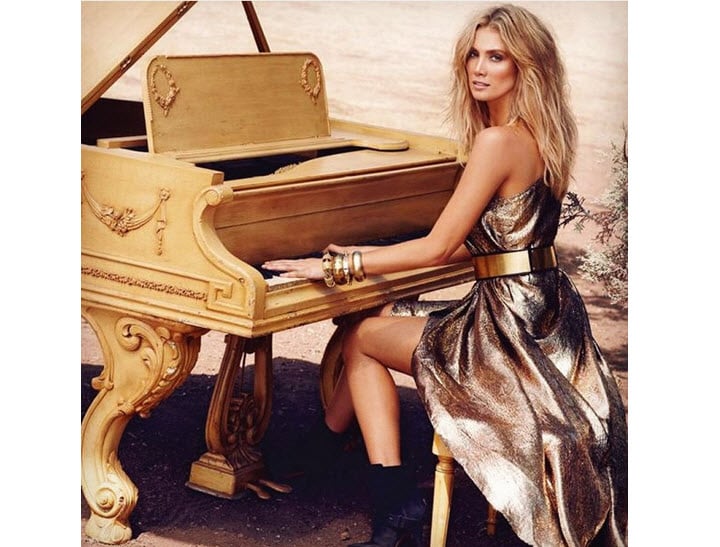 Hating Alison Ashley? More like hating Delta Goodrem.
Maybe you've noticed, but disliking Delta Goodrem became a national pastime in 2012, during her first stint on Channel Nine's The Voice.
Prior to that, it was a niche area for teenage Nick Jonas fans, but after The Voice? The bile spewed forth attacking Goodrem's looks, her mannerisms, her voice, her personality, her entire existence.
She left. And then, on Sunday, she returned. And so did the hate.
did The Voice not realise that no one likes Delta? They're putting us through that AGAIN? — oh errol (@oherrol) June 28, 2015
Apparently, she can't dance. She comes across as smug and insincere. She's fake. She inflicted Brian McFadden on us. She tries too hard. She'll advertise anything (milk, toothpaste, haircare). She's bland. She's falsely modest. The list of Goodrem's transressions goes on and on. It seems that the former Neighbours star dared to voice opinions on national television and immediately saw her status plummet from Australia's sweetheart to most-bullied on TV. Why?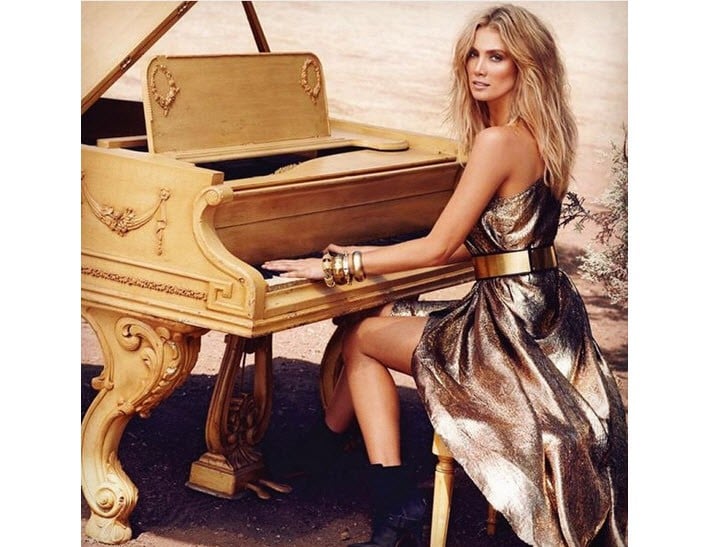 No one had a problem with Goodrem, now 30, when she starred as Nina Tucker on Neighbours as a 15-year-old. Her piano-playing character helped launch her real-life pop career, and her first song, Born to Try, premiered on the show. It went to number one on the Arias singles chart. Her first album, Innocent Eyes, broke Australian records previously held by the beloved perennial touring act John Farnham. Goodrem was Australia's golden girl. Sure, she had her detractors – what syrupy-sweet pop star doesn't? But on the whole, she was popular, inoffensive and well-liked.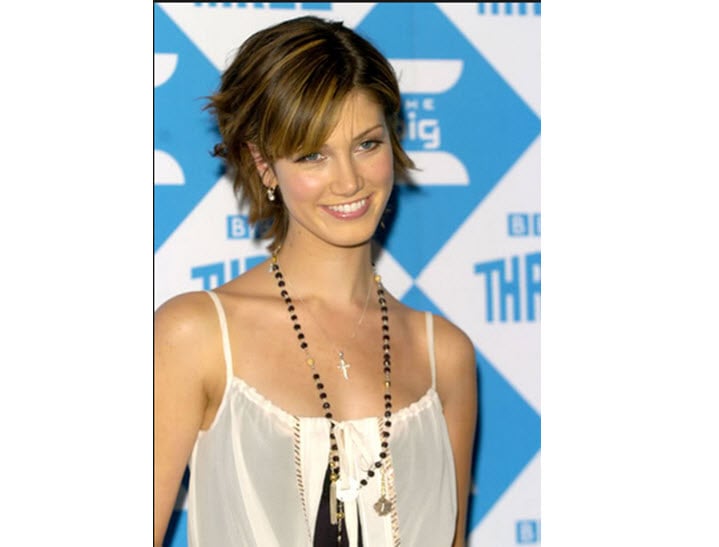 The Delta Goodrem love-in reached its zenith when, at 18, she contracted non-Hodgkins lymphoma and bravely fought off cancer. She appeared at the Arias to collect a record seven awards with her shorn hair growing back and received a standing ovation. She was too ill to perform so Darren Hayes sang her hit song Lost Without You, moving her to tears. Australia watched on, smiling benevolently. What went wrong? Did it begin when, post-cancer, she began dating tennis bad-boy Mark Philippoussis? Was it after she took up with an 18-year-old to her 27-year-old Nick Jonas? Was it that love-song she wrote with ex-fiance Brian McFadden? Is it that she had an affair with former The Voice host Darren McMullen? Did she commit the sin of liking men? Kylie Minogue, too, starred on Neighbours as a teen. She, too, became a pop star. She, too, suffered cancer. She, too, is single and has dared to date men without settling down.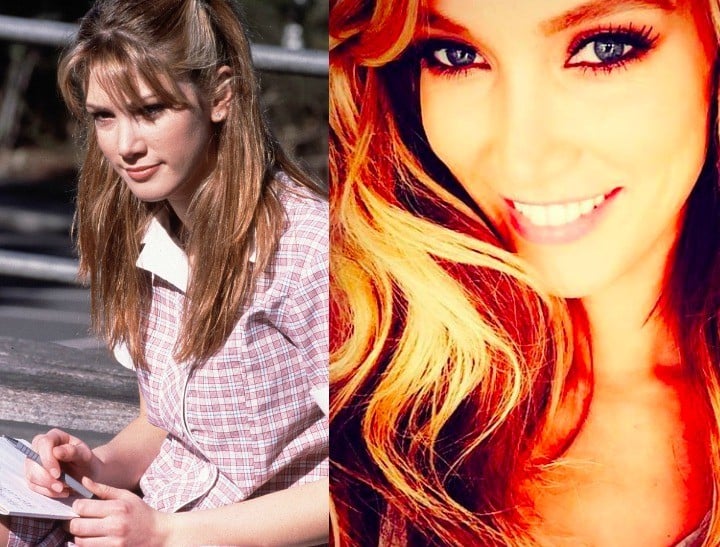 But Kylie is "our Kyles", she's our singing budgie, she's a national treasure. It's amazing her bum hasn't been cast in gold for posterity. Why is pretty blonde Kylie beloved and pretty blonde Delta despised? There's no "I Hate Kylie Minogue" Facebook page. There's a hate page dedicated to Goodrem on Twitter, Youtube and Facebook. Is Delta "basic"? Is she too confident? Not self-deprecating enough? Too successful? What is it about her that inspires such vitriol? Perhaps it's good old-fashioned jealousy – she's just too perfect?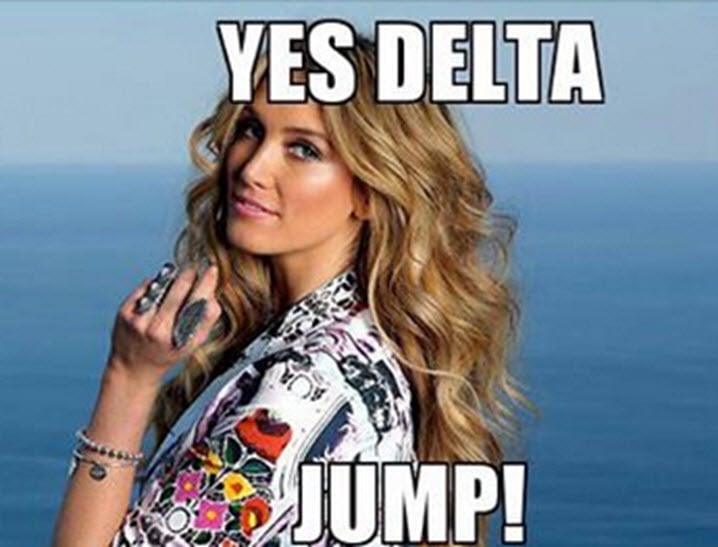 "I'm like the evil queen and Delta is the princess," Goodrem's fellow The Voice judge Jessie J told OK magazine in an interview recently.
"See, look at her!" Jessie says as Aussie darling Delta Goodrem, 30, enters the room with her heels on and her hair done, ready for the cameras. "I look like a 12-year-old boy," Jessie, 27, says with her sarcastic humour..
  "Delta is the most irritating, the most frustrating, the most annoying person on television. I cannot stand her. The reason? She's a f*cking judgmental bitch," says a young teen boy, conveniently ignoring the fact that she'd been employed on The Voice as a judge. From Nina Tucker to now…Post continues after gallery.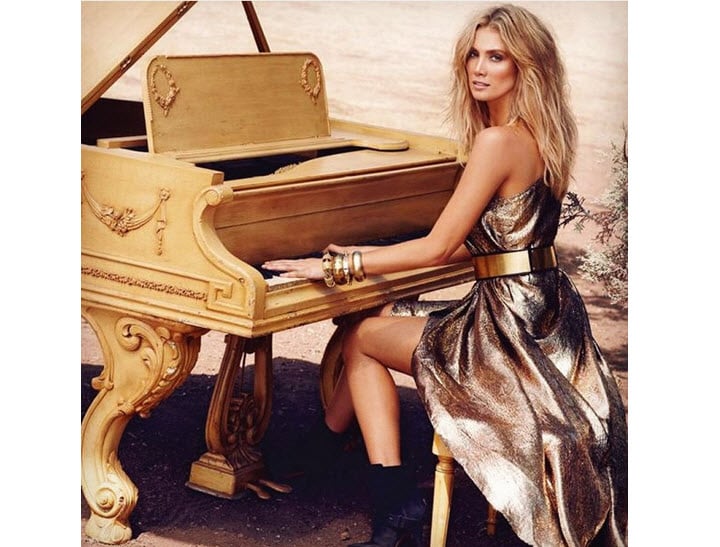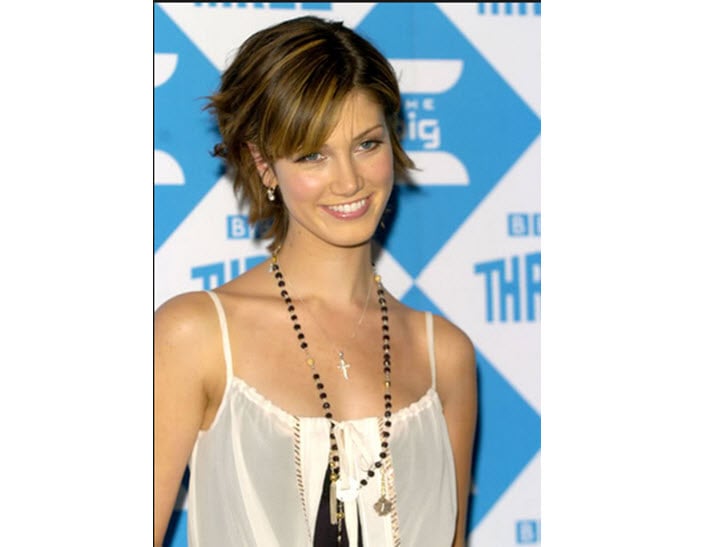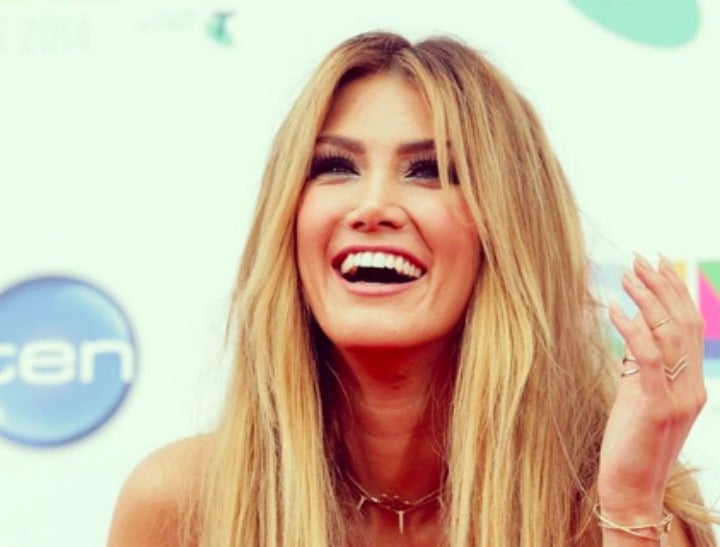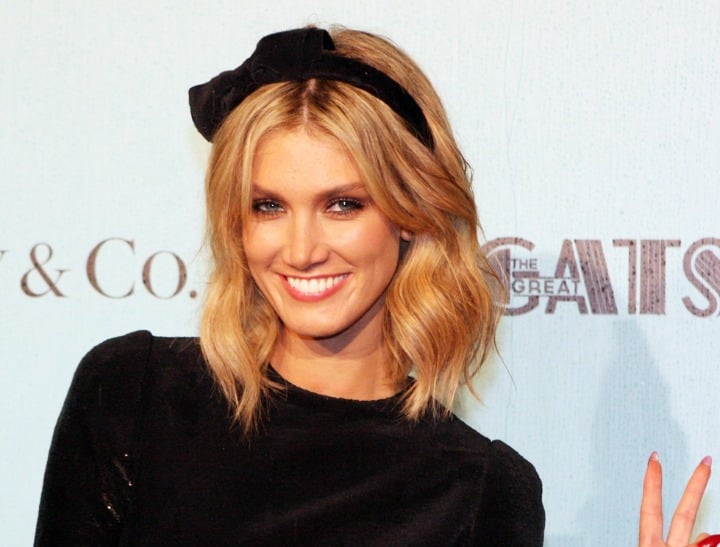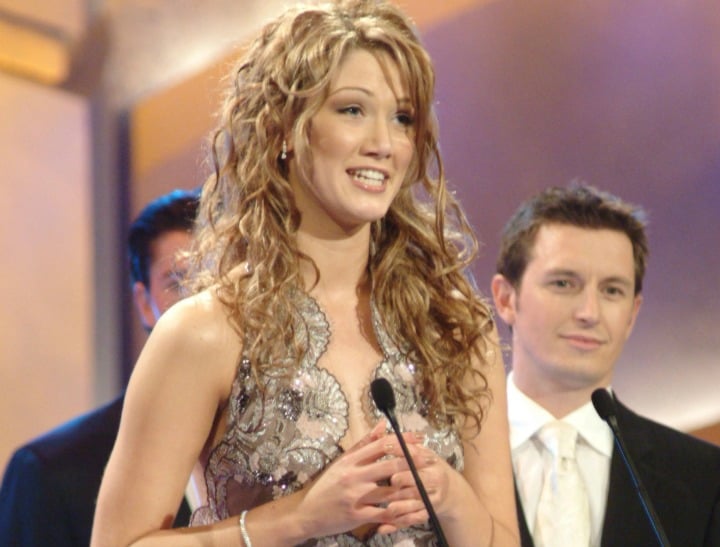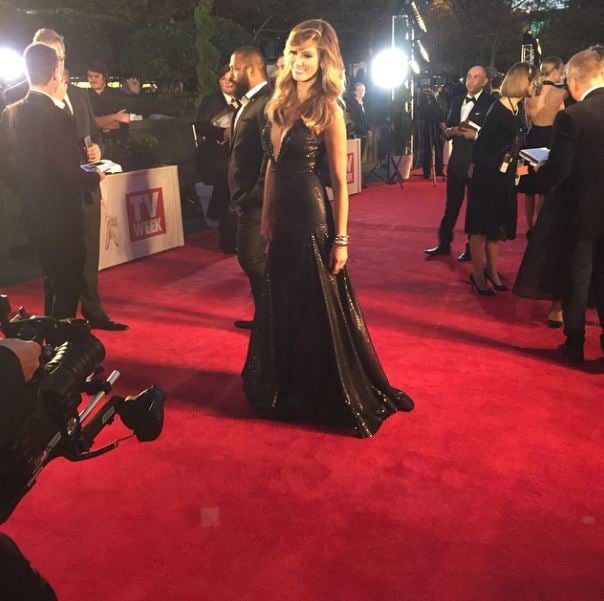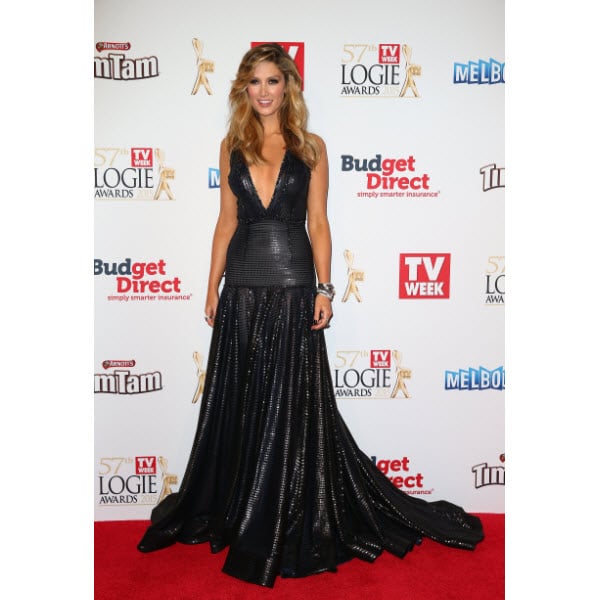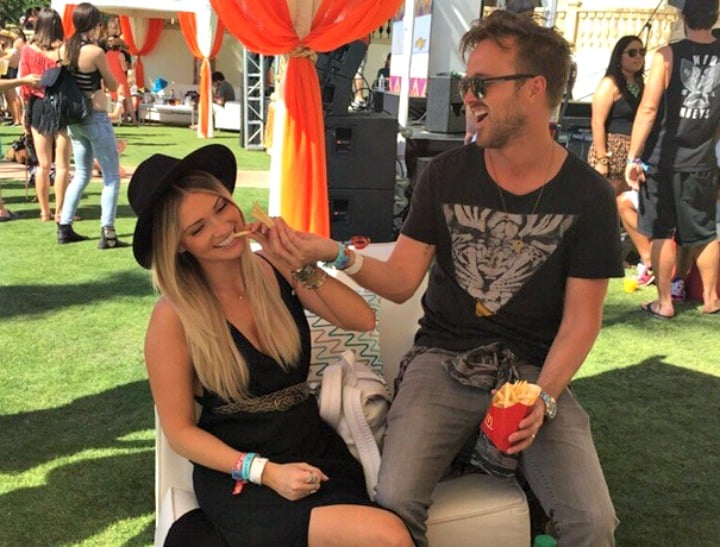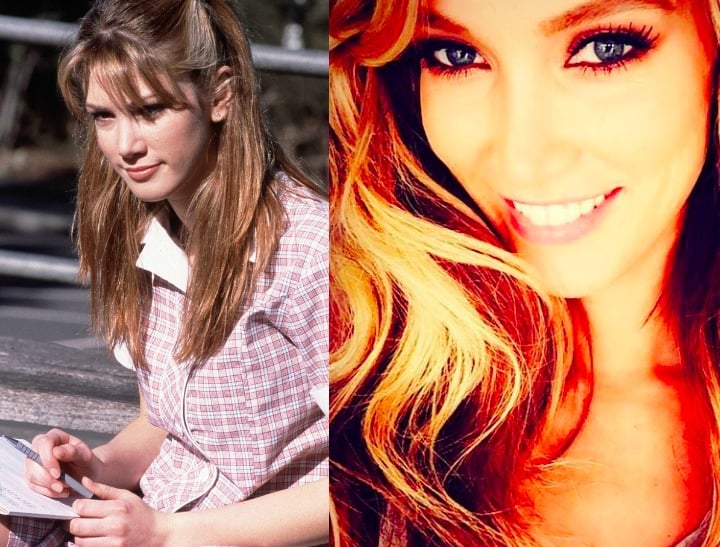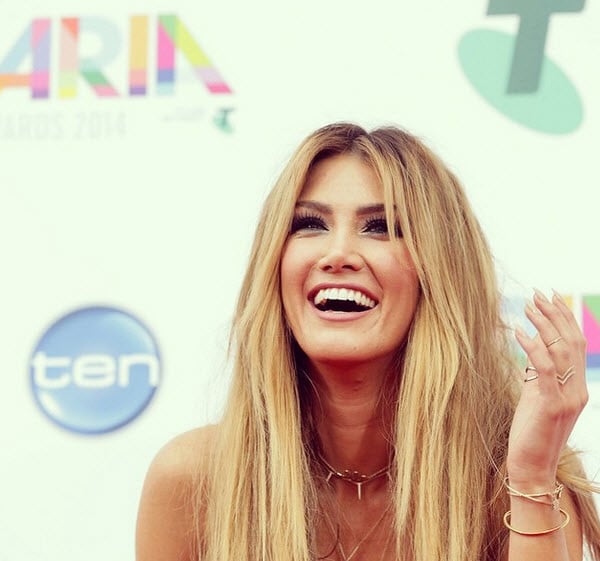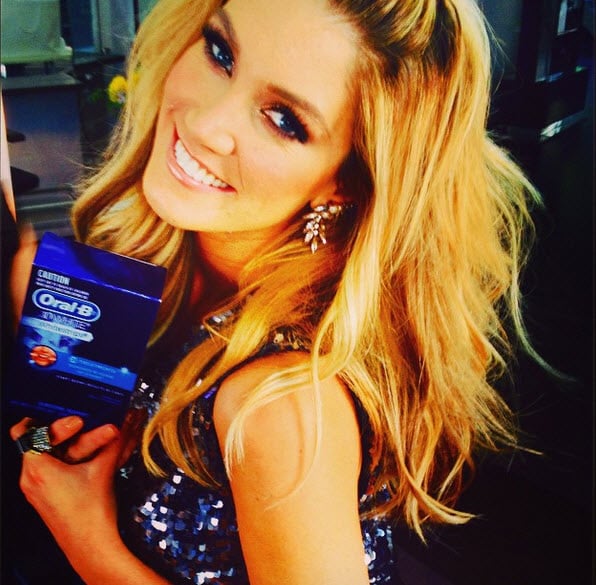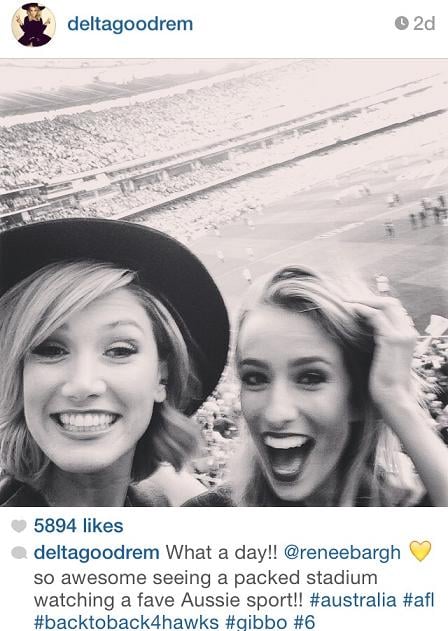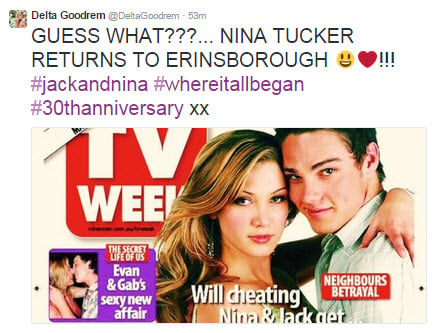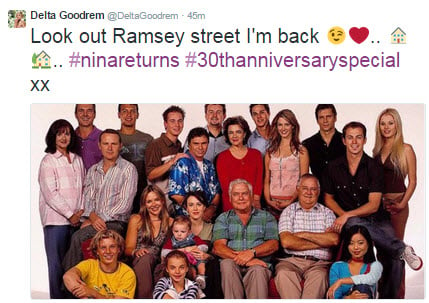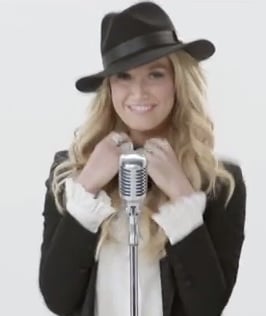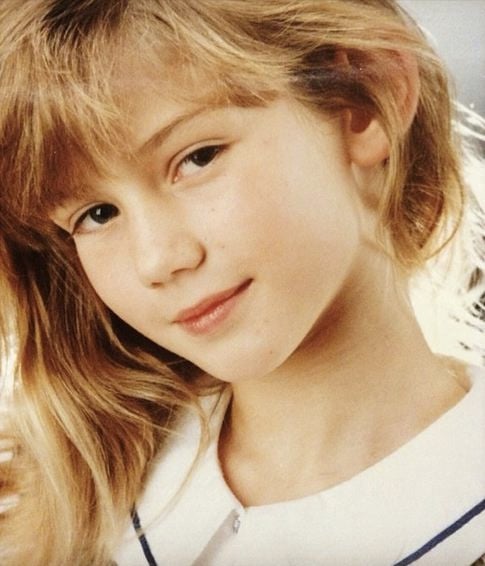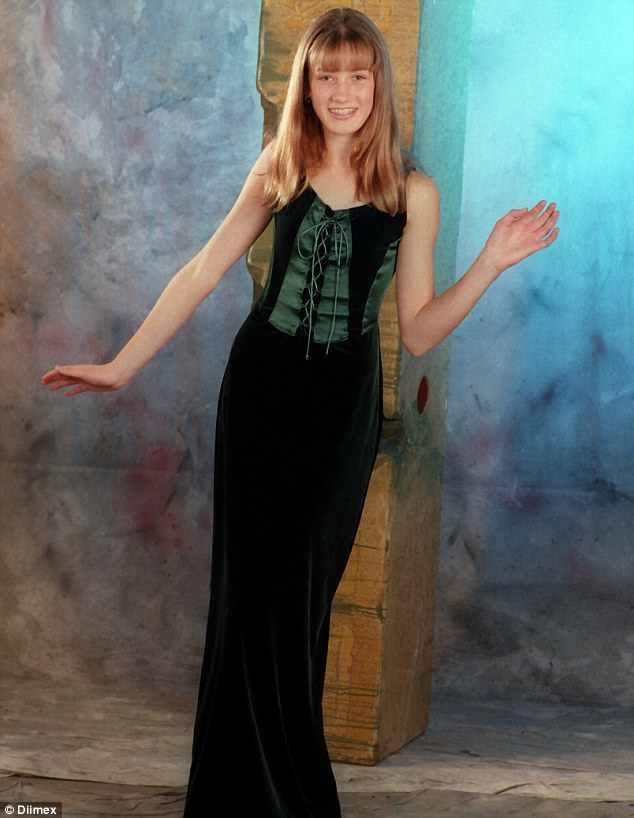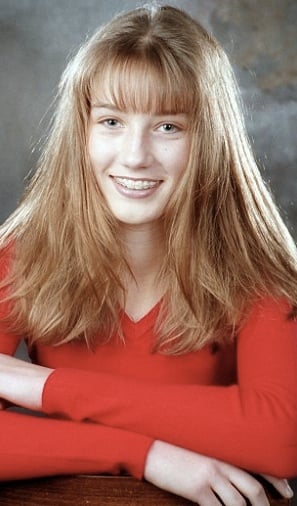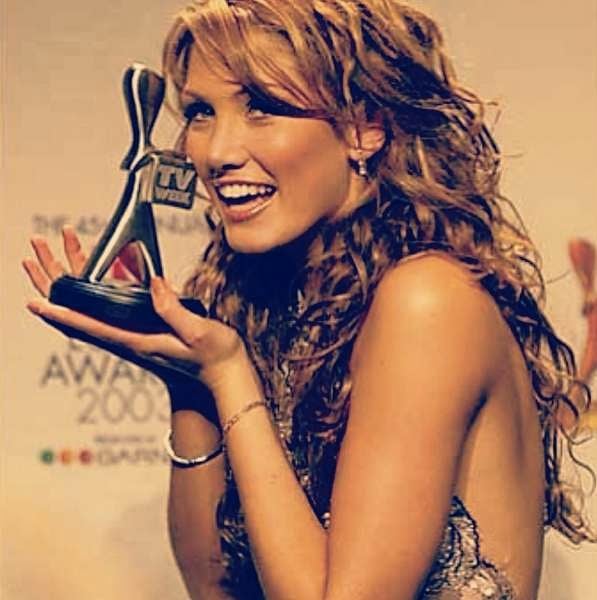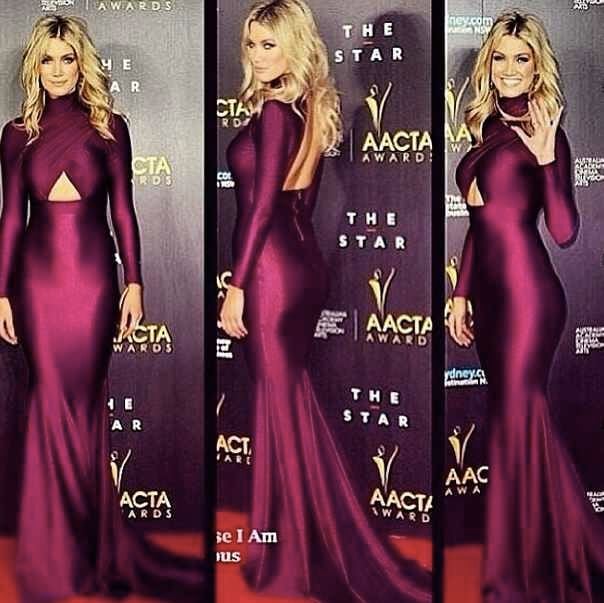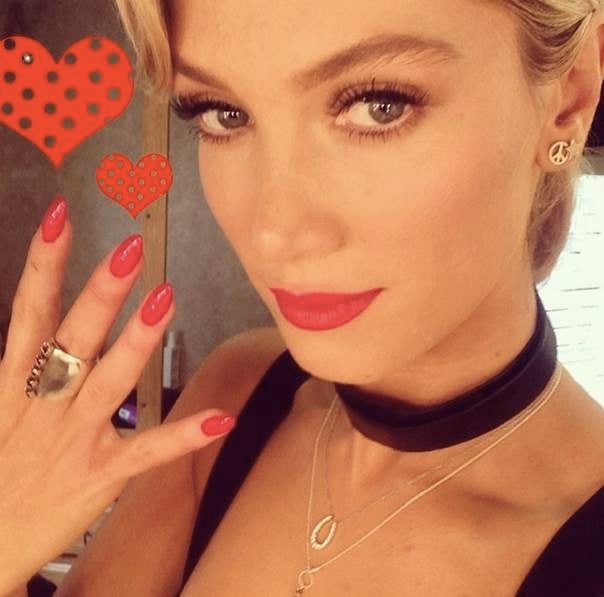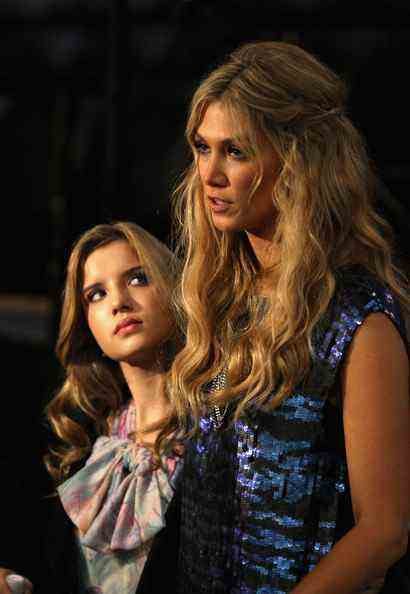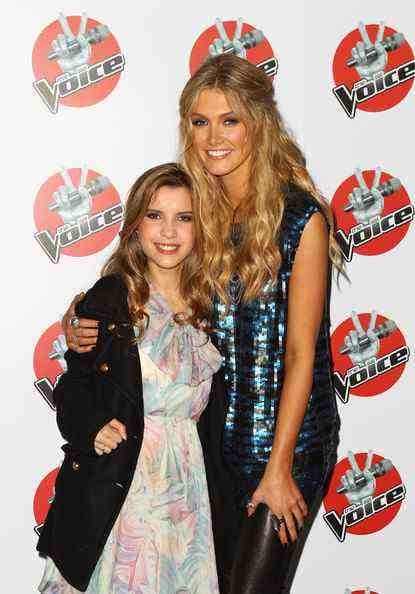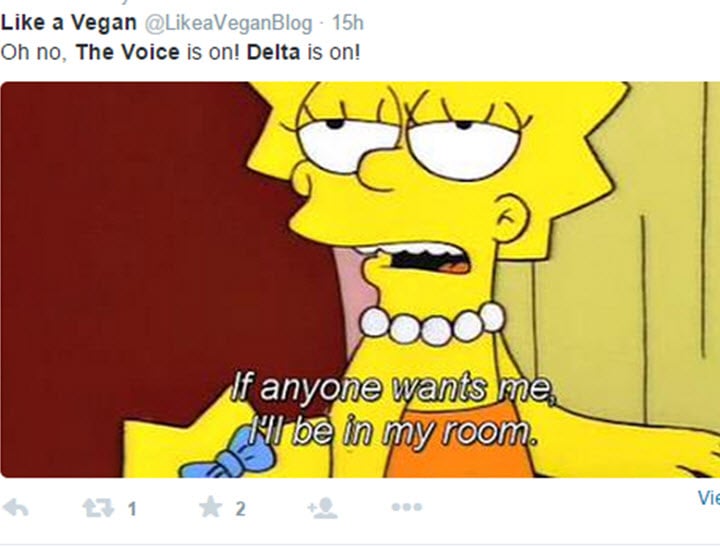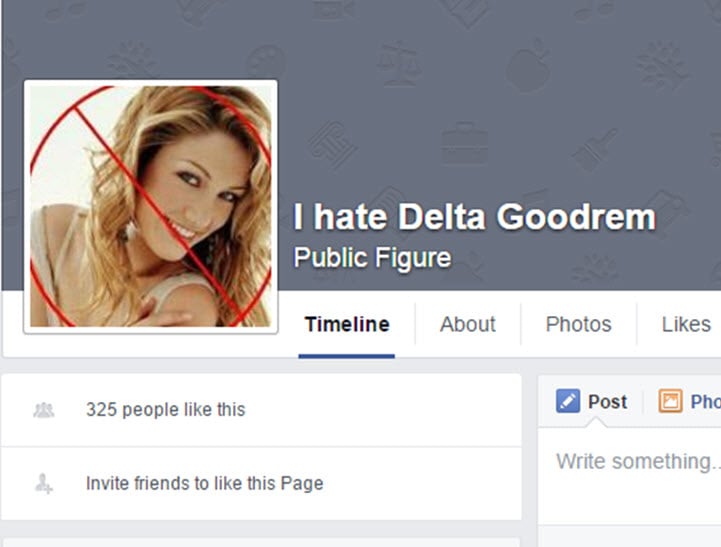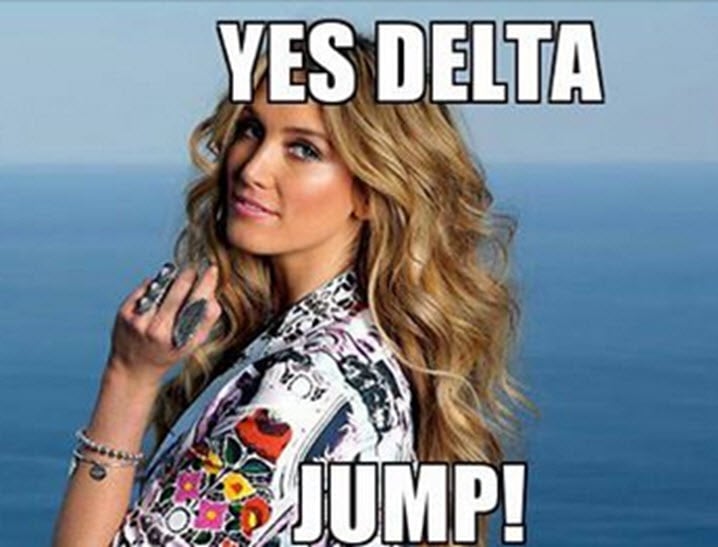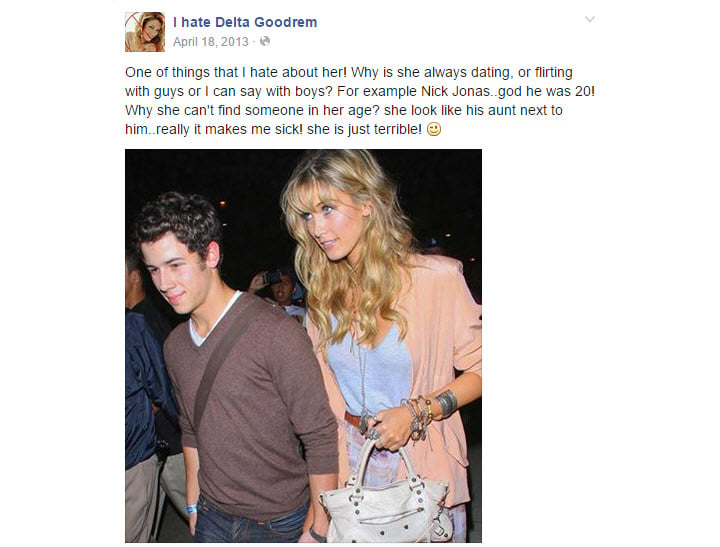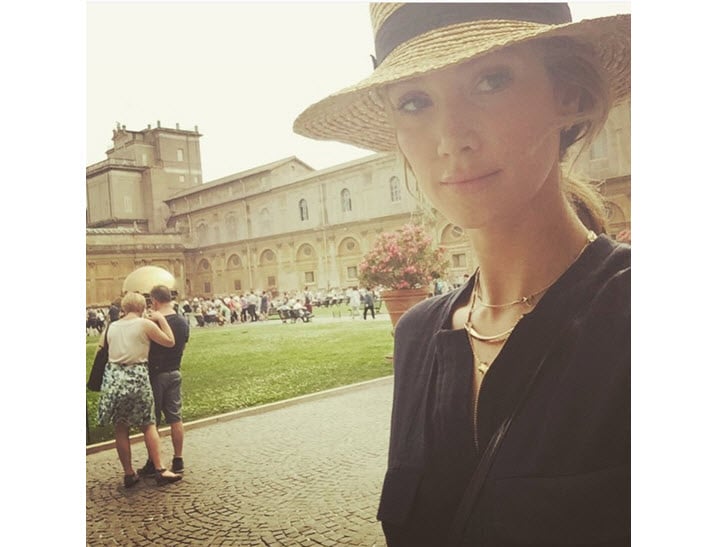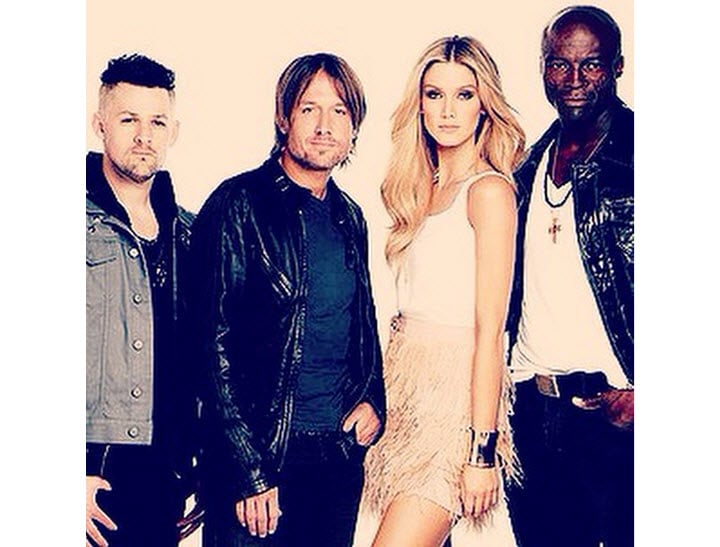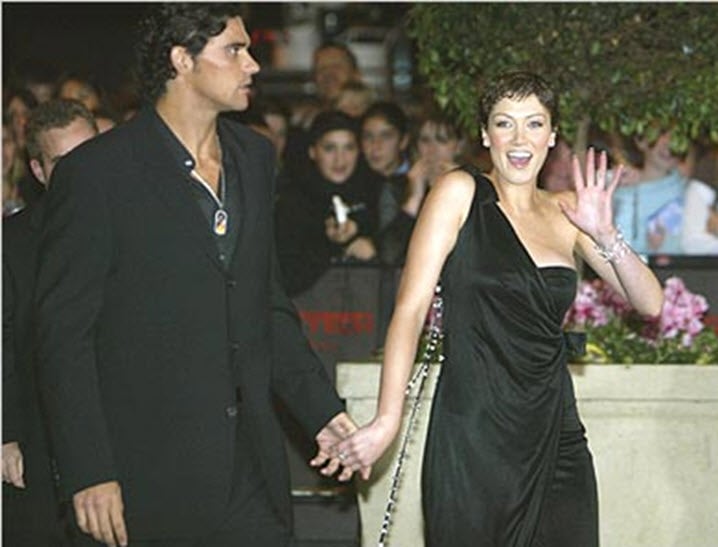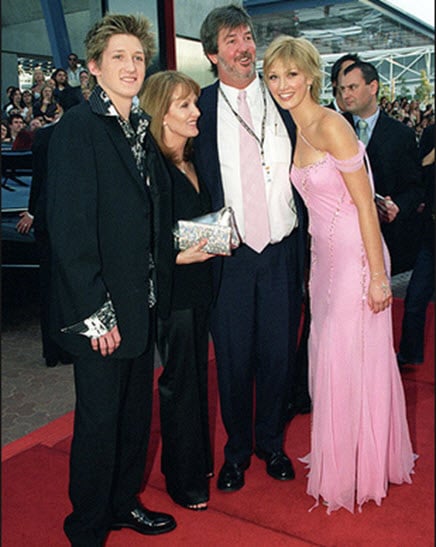 Lance Armstrong inspired less hatred than this. This is Belle Gibson-level hate. Remember the veritable tidal wave of abuse was sparked by US comedian Marlon Wayans' Instagram post last year. "Man I got the most UNRHYTHMIC WHITE WOMAN dancing next to me at the jay and bay concert," Wayans wrote. "This bitch dancing to AC/DC." Wayans didn't know that the "unrhythmic" white woman standing behind him was an Australian celebrity, but it soon became apparent when, with unrestrained glee, the post went viral and Wayans gained thousands of new Australian followers.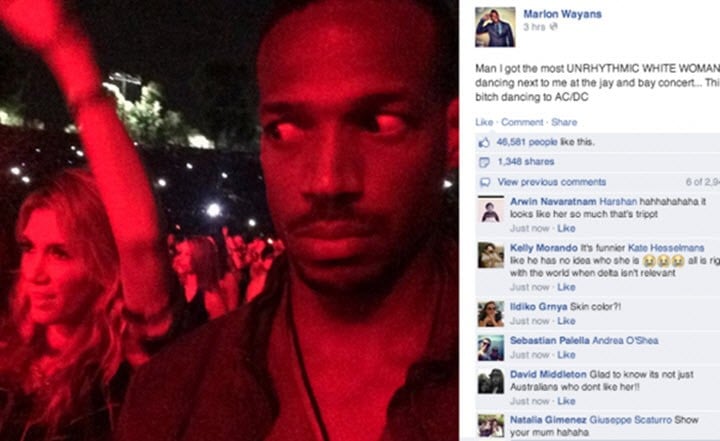 Delta skipped a season of The Voice. Perhaps bowed by the criticism, she decamped to the kids' version in 2014. Now that she's back, Goodrem has indicated that she's steeling herself for the online onslaught. Do any of the male judges endure this? Did Keith Urban's hilarious hairstyle get mocked? Doesn't anyone see how absurd the Madden brothers are?All this would imply that Delta Goodrem is career-endingly unpopular.
But she's not. Her last album Child of the Universe was released at the end of 2012 and debuted at number 2 and she's planning to release another this year.
She's also got an army of fans and admirers who try to defend her against the haters. But they're still there, in vast numbers, and Goodrem knows it.
"I've been hurt because I hate that my sincerity would be questioned — I'm not quite sure where that comes from. It confuses me and it's been a bit heartbreaking because I only want to do the best thing for everyone. I only ever wanted to bring a good message through music," Goodrem said on 60 Minutes during her first stint on The Voice.
"I accept that everyone has an opinion [but] I don't appreciate the personal attack, because I don't think I'm offensive."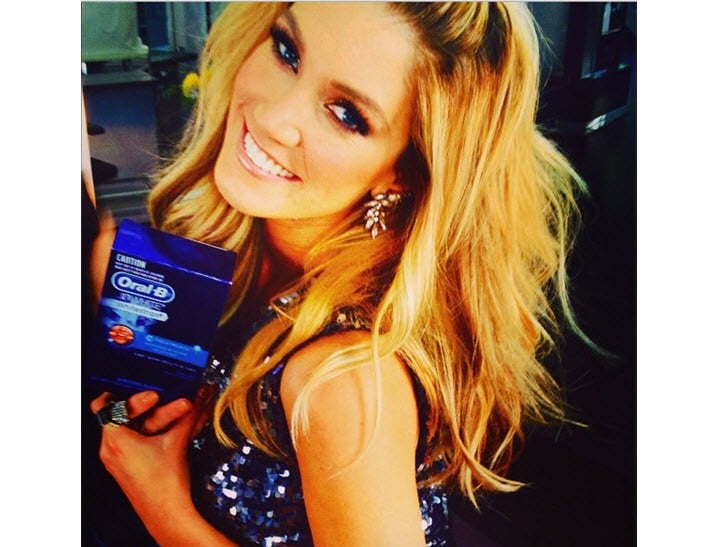 It's bullying, plain and simple. Remember, we're not talking about a criminal here, we're talking about a pop star.
A seemingly quite nice, sweet and talented one. It seems like the problem lies not with Goodrem or her behaviour, but with our acceptance of bullying and the pile-on attitude that seems to exist in the online media sphere.
Pretty blonde pop stars are people too, and bullying is unacceptable, no matter how bad your dancing is.
What's the world's problem with Delta Goodrem? 
More on the divisive Delta?
Guy Sebastian just told the world he dated Delta Goodrem. We can't cope.
Delta Goodrem gives her Voice finale dress to cancer patient.