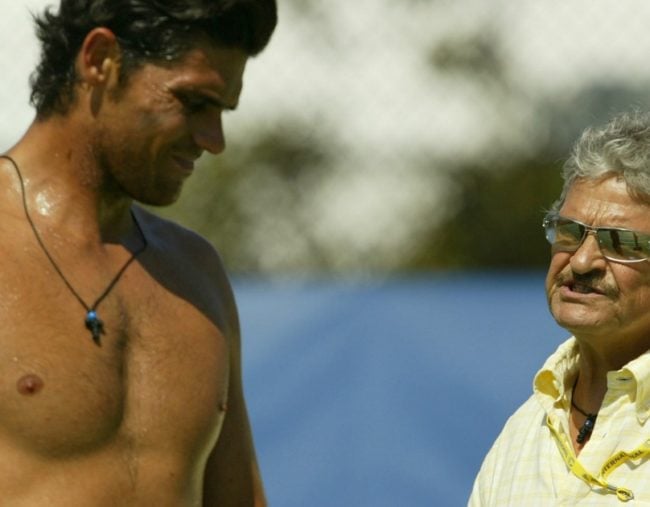 US police have charged the father of retired Australian tennis player Mark Philippoussis with the molestation of two children he'd previously been coaching.
A statement from the San Diego Sheriff's office posted on Twitter said detectives from the child abuse unit had arrested Nikolaos Philippoussis, 68, at his US home on Tuesday.
He is facing "multiple counts of lewd and lascivious acts with two minor victims".
It said Nikolaos Philippoussis worked as a personal tennis coach and the alleged victims had been taking lessons with him.
The investigation is continuing.
US police have urged any one else who may have similar complaints to come forward.