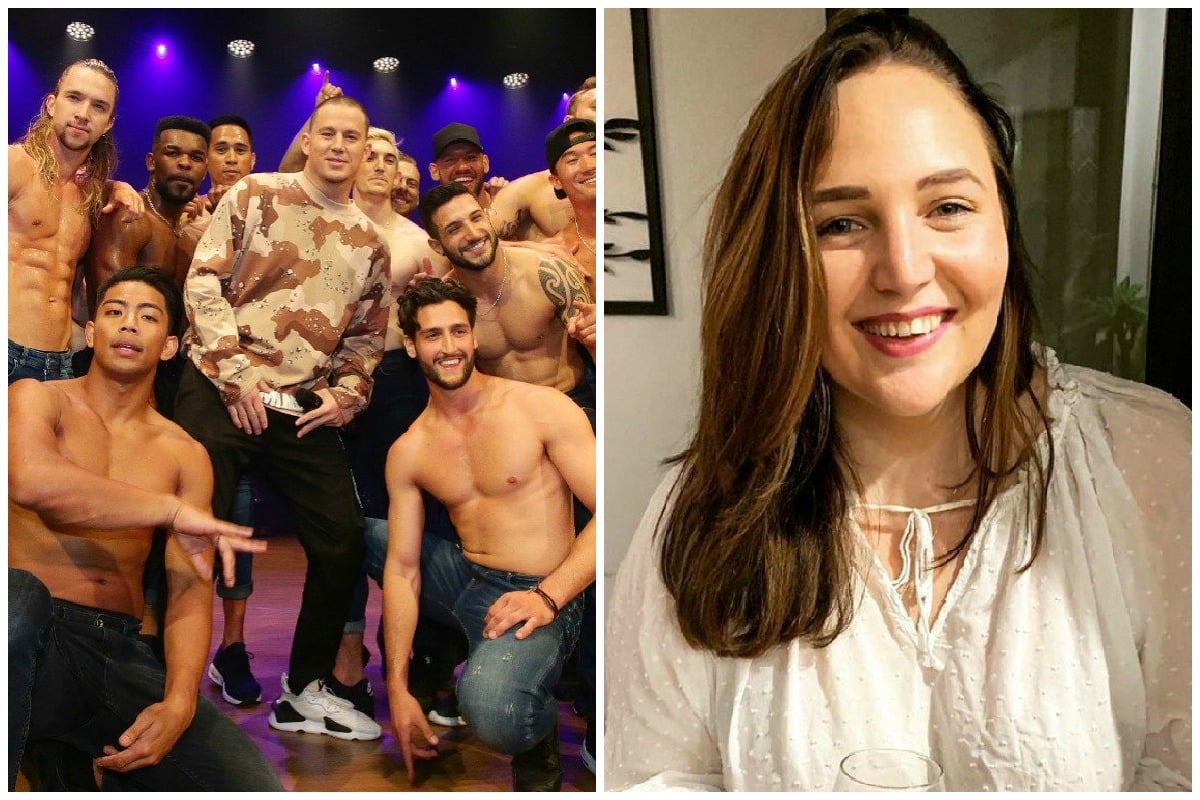 When I say Magic Mike you automatically think of sexy men, incredible dancing and Channing Tatum and with the live show, that's pretty much exactly what you get.*
*Although Channing Tatum isn't guaranteed.
These are the men we LOVE and here's why. Post continues below.

Magic Mike Live is coming to Australia in May this year and I was lucky enough to get a sneak peek of the show. So I did what any sensible person would do and decided to take my cousin, who's a lesbian, to a male strip show, and recap the entire experience.
The similar shows I've seen before are usually set inside a dingy showroom right at the back of your local RSL, and they tend to showcase the assumed women's fantasy: a man in uniform, a cowboy or even Tarzan. But somehow Magic Mike Live has flipped the script completely; first, by being set inside a purpose-built tent which makes you feel like you're Alice in a 50 Shades Of Grey-style Wonderland, and second, by tapping into the deeper desires of every single woman in the room.