Femininity is an interesting word. To some it conjures images of floaty dresses, floral fragrances and long hair, while others view it as being comfortable with who they are and not trying to conform to anyone else's ideal.
Kirstie Clements firmly believes in the latter. She was the editor-in-chief of Vogue Australia for 13 years, clocking up 25 years with elite publisher Conde Nast in her tenure, so it's safe to say she knows what women want from fashion.
But what about sex?
That's where her latest venture comes in.
"Lisa and I used to work together at Vogue when I was the editor and she worked in the advertising department. We kept in contact over the years and when Lisa started her business, she asked me to come and have a look. She showed me the whole idea and I thought it was great," Kirstie told Mamamia.
The business she speaks of is Porte Á Vie, an online destination and curated collection of lingerie and intimate accessories. Lisa Hili founded the business three years ago.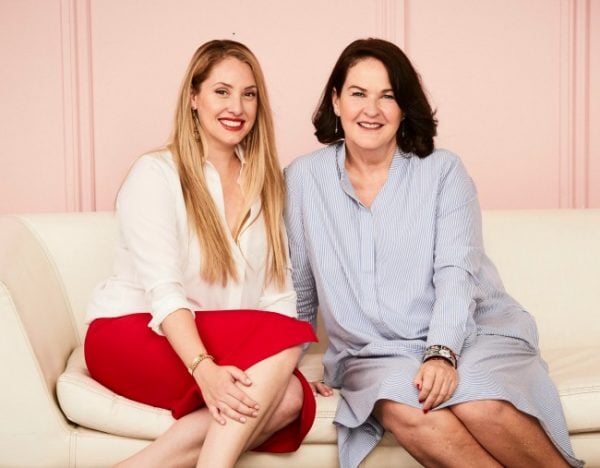 "Lisa really believed in the business and needed take it to the next level. She asked if I wanted to get involved as a consultant or if I wanted to be on the board. Basically we were throwing ideas around.
"When I took a good look at business I realised just how clever it was. It was obvious it had legs if it had some capital behind it so we decided yeah, let's do it. Let's go all in. That was about a year ago."
With Kirstie on board the duo was determined to make a safe and inclusive space for women to explore a side of themselves that was possibly closed off, or that they wanted to open wider. The brief? To cater for every woman.
"Female sexuality has had a huge shift with the whole 50 Shades Of Grey effect," Lisa told Mamamia.