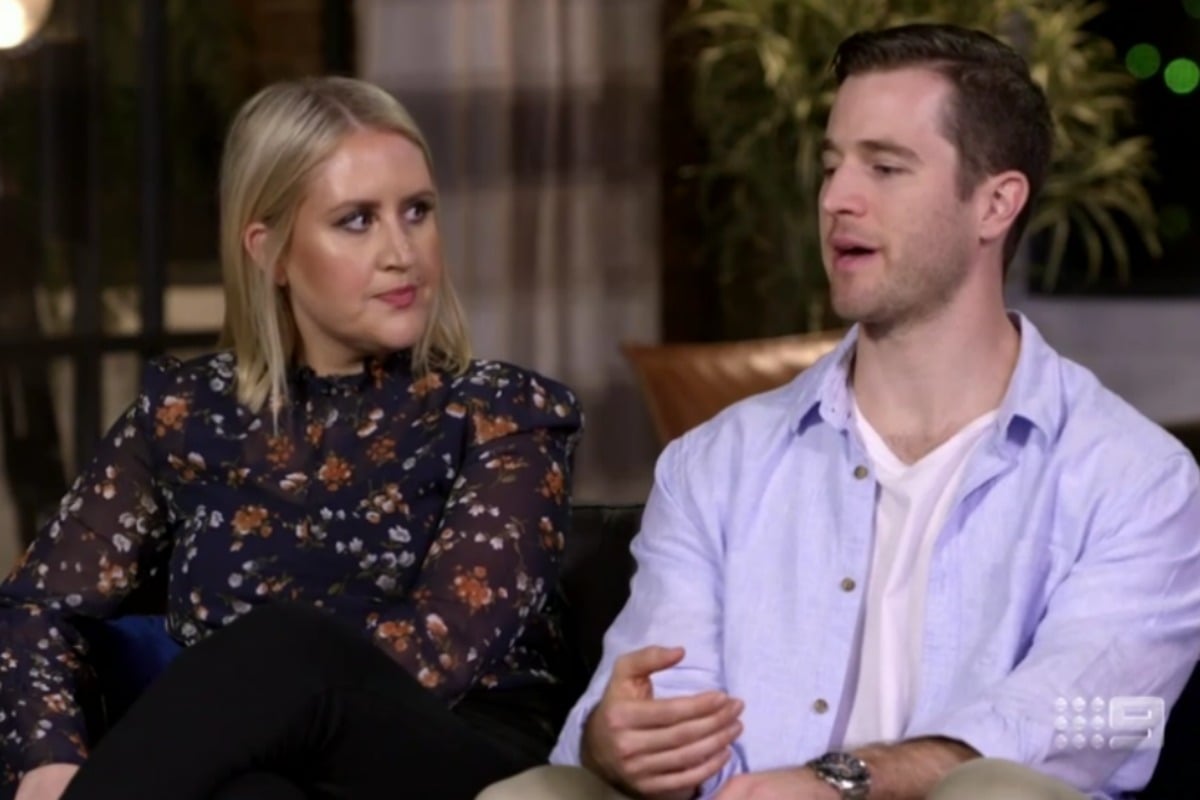 Tonight's dramatic episode of Married at First Sight saw the first couple leave the experiment – Matt the ex-virgin and Lauren – surprising precisely no one.
The decision came after a tumultuous week for the couple; Lauren overheard Matt telling fellow contestants he "wasn't attracted to her" at a group dinner party.
Yes… after they had slept together.
Ouch.
But while the eventful episode gave people plenty to talk about on Twitter, there was one detail nobody could seem to let go.
The fact that Matt not only left Lauren, the show and the experiment, he took all her… food.
As you do.
Here's what the Twitter world reacted to the sneaky move by Matt:
Lauren took Matt's virginity.

Matt took … Lauren's food.

Circle of life, I guess ????#mafs

— Jake Watt (@JakeChatty) February 17, 2019
Lauren: Matt's gone
Cyrell: *no reaction*
Lauren: I came back to find my husband had left me
Cyrell: *no reaction*
Lauren: his bags are gone, his clothes are gone
Cyrell: *no reaction*
Lauren: he even took all his food in the fridge
Cyrell: HE TOOK THE FOOD?!!!?!#MAFS #mafsau

— Alana Calvert (@AlanaCalvert) February 17, 2019