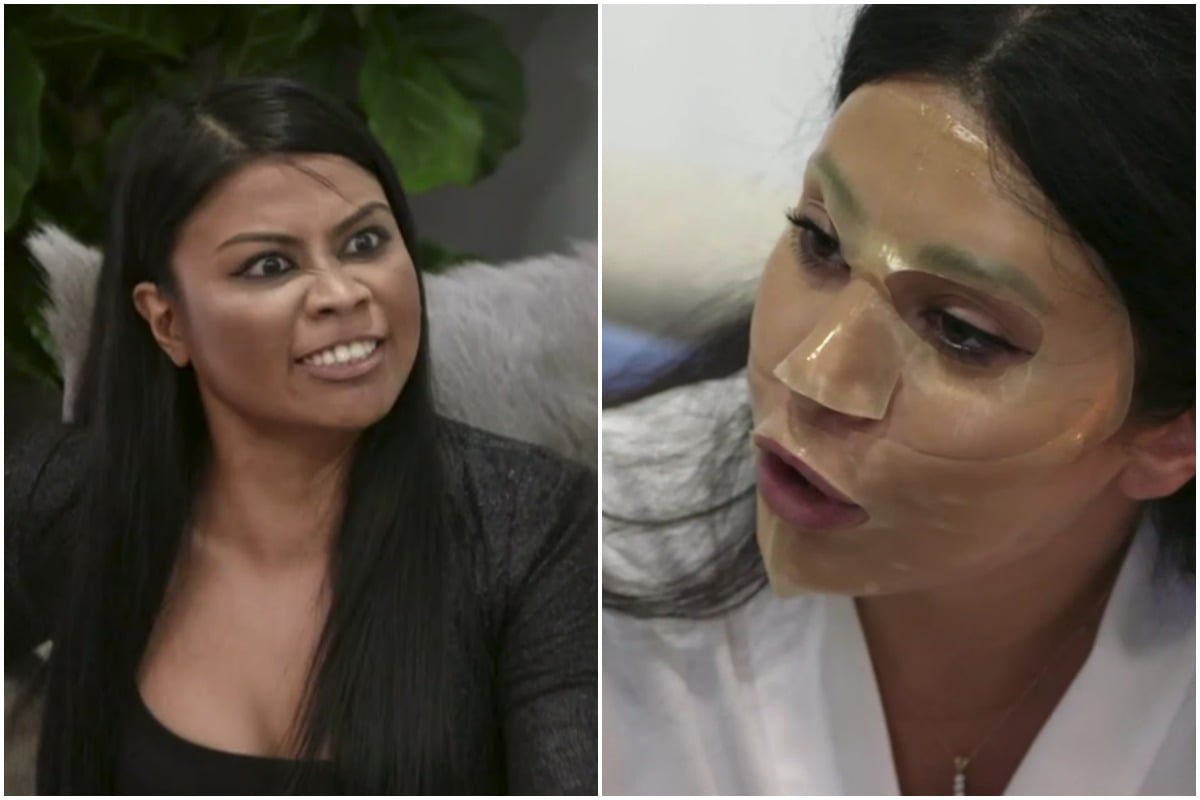 To catch up on all the Married at First Sight 2019 recaps and gossip, check out the Twins recaps, visit our MAFS hub page and join our 'Married at First Sight Lols' Facebook group. We've got you covered. 
Good Lord.
We've just recovered from one of the juiciest episodes of Married at First Sight, nay, TELEVISION, we've ever seen.
Forget the intruders – tonight we saw an actual physical fight between Cyrell and Martha and honestly, we never thought we'd see a grown woman enter a heated argument while wearing a face mask but it was better than we could have imagined.
It was intense, hilarious (purely due to Martha's aforementioned face mask) and… confusing. In fact we're still not entirely sure what actually just happened.
All we know is that there was broken crockery and bare feet, people.
So, while we're sketchy on the ins-and-outs of what actually caused the fight (it was… a lot) here's the general gist: Martha told Nic that Jessika had told her that Nic rubbed her leg at a dinner party, which he denies ever happening. Cyrell, who, ahem, apparently hates gossip was not happy about the rumours being spread about her relationship, so confronted both women about it.
But it was at Martha's apartment where it all bubbled over.
And by bubbled over we mean IT WAS VERY LOUD AND THE FRUIT BOWL WAS SMASHED BY CYRELL'S FLAILING LIMBS.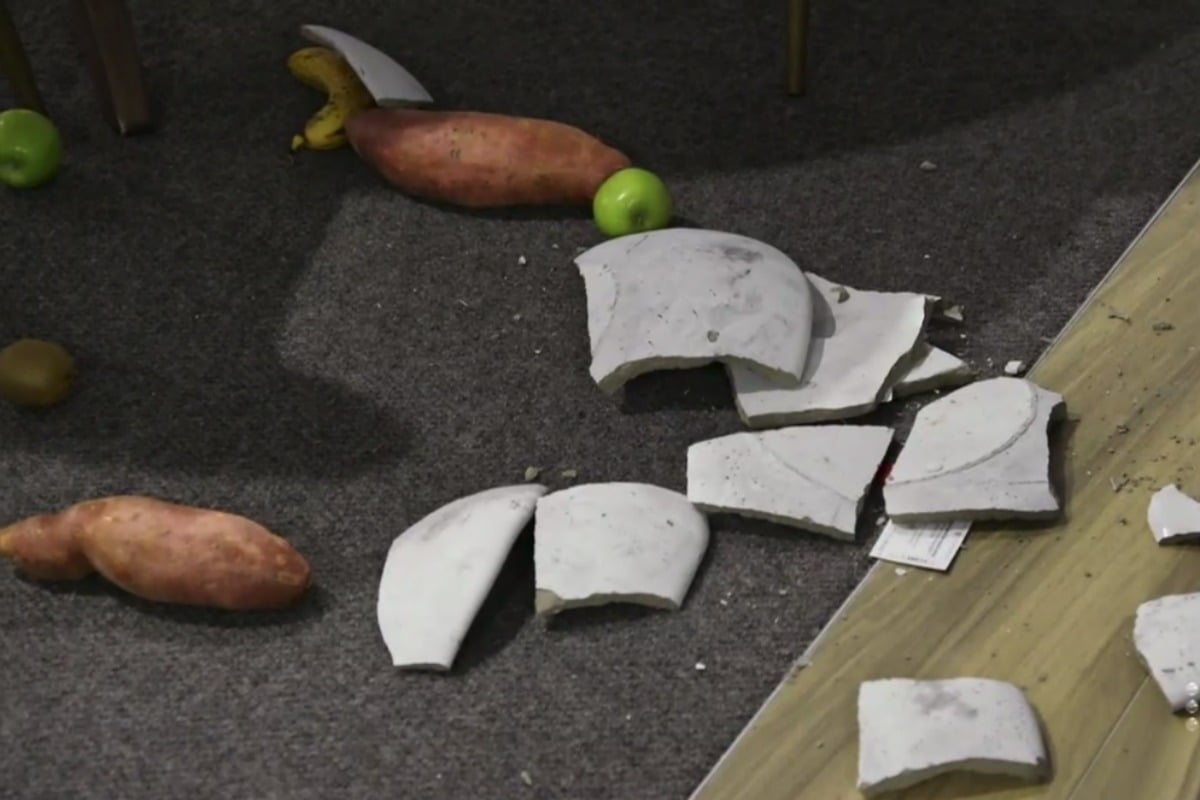 Rather surprisingly, viewers seemed largely on team Cyrell - agreeing that while she perhaps went about it the wrong way, she was within reason to defend herself against Martha and Jessika's 'gossipy' behaviour.