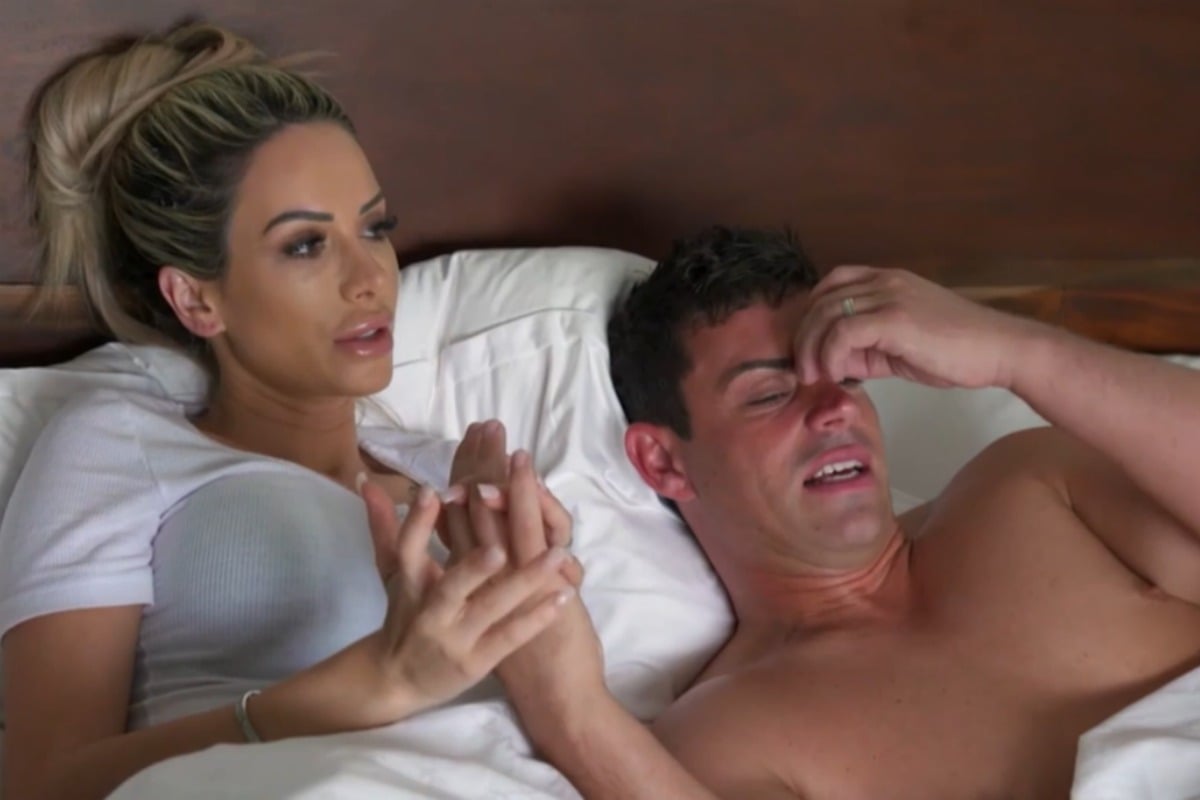 To catch up on all the MAFS 2020 recaps and gossip, check out The Twins recaps and visit our MAFS hub page. And sign up for our Recaps newsletter to get them straight into your inbox. 
Well. We made it. We've sat through ten fake weddings, some very disturbing t-shirt sniffing and a whole lot of family drama. Now we're on to our last batch of honeymoons.
Tonight we watched our final four couples, Michael and Stacey, Mishel and Steve, Aleks and Ivan, and sweet angel Connie and Jonethen gallivant around budget resorts and do various coupley things.
But (fake) married life certainly didn't start off well for Michael and Stacey, who had a fight because Micheal was spending more time with a random couple he just met than with his new bride (who he technically also just met).
But after a Shakespeare-worthy apology and a brief heart-to-heart moment under some palm trees, Stacey and Michael ended up resolving their issues and became the first couple to have sex this season. And we're really not sure if we… missed something there.
Anywho, Mishel and Steve also got into a bit of a tiff but after some mulled wine and another heart-to-heart moment (this time in front of a fireplace) they were back on track.
Ivan was way too busy trying to find his phone and show off his fake mechanic skills to focus on his bride Aleks. Also, Connie and Jonethen shared some super cute moments in the pool. And please, experts, let this work.
Here are all the best reactions to Stacey and Michael's very turbulent honeymoon.
#MAFS #MAFSAU #MAFSAustralia So Stacey and her partner have a fight, make up, she tells him about her personal tragedies, he comforts her, then they have sex. Right. That's how you do it ???????????? pic.twitter.com/Ps0ljjiXCn

— ????Aleisha (@aleisha_71) February 11, 2020
Oh no Michael you didn't!! #mafsau #mafs pic.twitter.com/GIMJNQ5iEi

— Metal_J (@Metal_JT) February 11, 2020