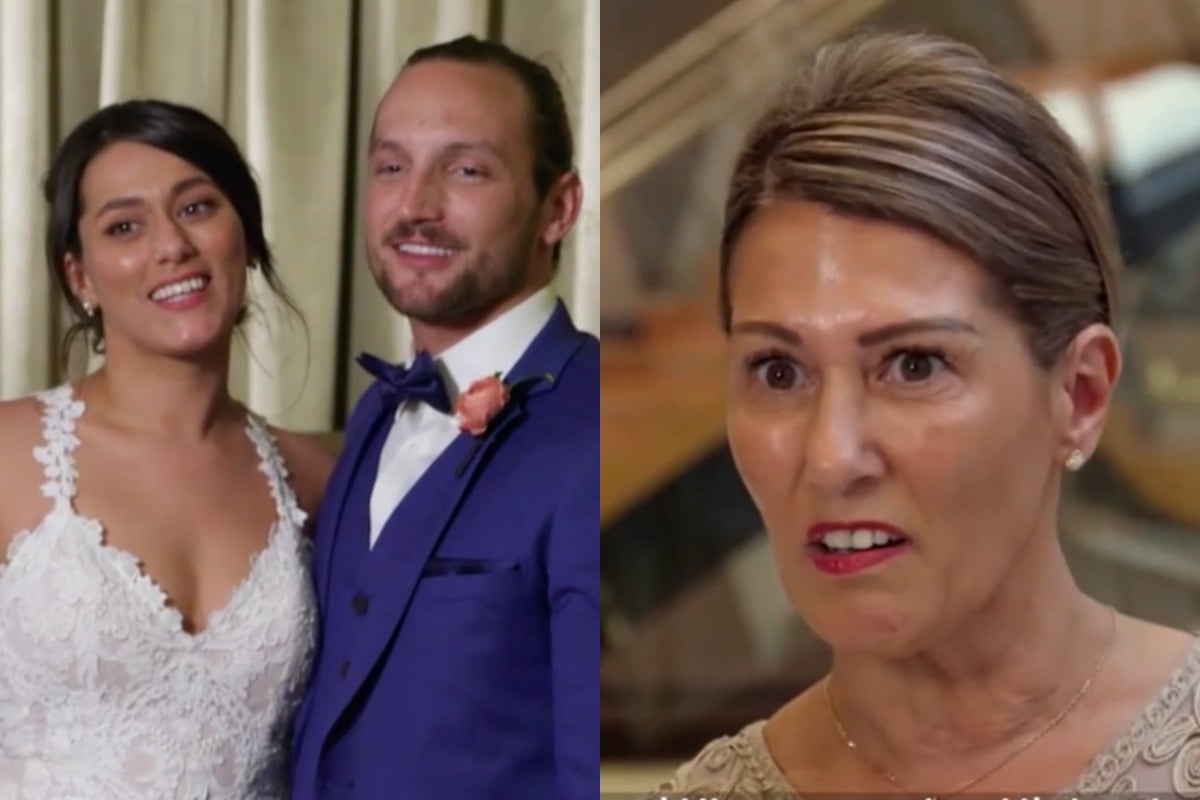 To catch up on all the MAFS 2020 recaps and gossip, check out The Twins recaps and visit our MAFS hub page. And sign up for our Recaps newsletter to get them straight into your inbox.
From the disapproving parents to the soul-piercing awkwardness, tonight's episode of Married At First Sight reminded us precisely why we love watching this show.
First up, we met sweet, marine biology student Connie, who gets married to down-to-earth FIFO worker Jonethen. And even though they've been married for five minutes, we've honestly never wanted a MAFS relationship to work out more.
Watch: The Experts – Uncut. Post continues after video.
For once, it seems like the experts may have actually matched people who have a chance at working out. In fact, there seems to be only one thing that will stop Connie and Jonethen from being our next Cam and Jules, and that's Connie mum.
You see, Connie's mum really hates MAFS. Blatantly hates it.
So when Connie told her mum she was getting married on the show, she was very vocal.
"I can't stand that show. I feel so sorry for some of the people on that," she said, still not understanding her daughter had signed up for the show.
"I think it's ridiculous and catty," she added.
Later on during the wedding,  Connie's mum once again told the producers exactly what she thinks of the reality show.
"I can't stand your show. Your last show wasn't an experiment. It was an experiment that went wrong."
Oh, Connie. We agree. But that's exactly why we secretly love it.
Here are all the best reactions to Jonethen and Connie – and her mum.
Q: Jesus Christ, how can someone as smart, beautiful and amazing as Connie have such low esteem?

A:

#mafs #MAFSAU pic.twitter.com/9Iwh98cOWb

— Alana Calvert (@AlanaCalvert) February 9, 2020