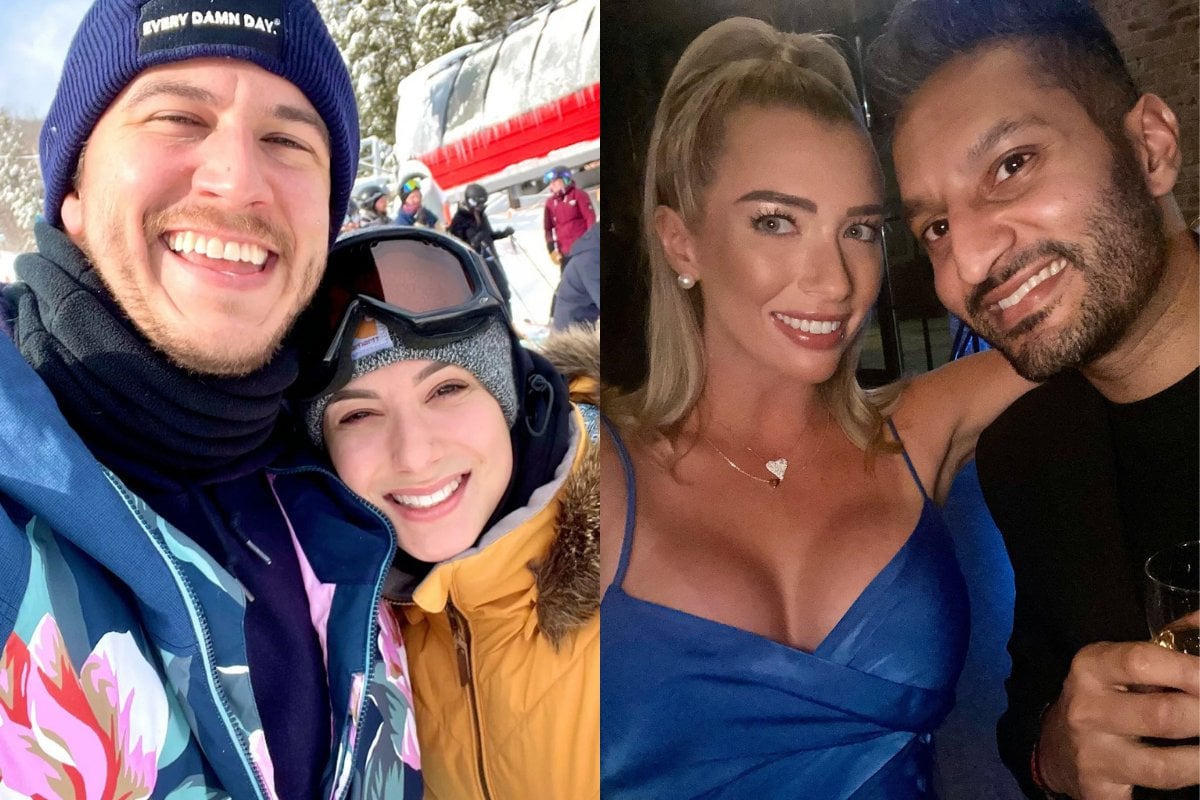 While it's quite possibly the strangest way to find love, Netflix's Love is Blind has delivered yet another entertaining season.
Finishing up with the reunion special in March, the second season introduced us to a brand new group of singles hoping to find love and get engaged to someone... without having ever met them. It's wild to even type out.
Need a refresher? Here's the trailer for Love is Blind season two. Post continues below.
Since the show was actually filmed in early 2021, we're desperate to know which cast members from season two are still together and who's moved on. And what about the couples from season one?
We did some digging into the cast of both seasons, and here's everything we know about them in 2022.
Season Two:
Danielle and Nick.
Yes, season two couple Danielle and Nick are still together! If you watched the reunion episode, you'll know they've actually moved in together. 
"We have dance parties and he gets on the table before I do," Danielle said during the episode.