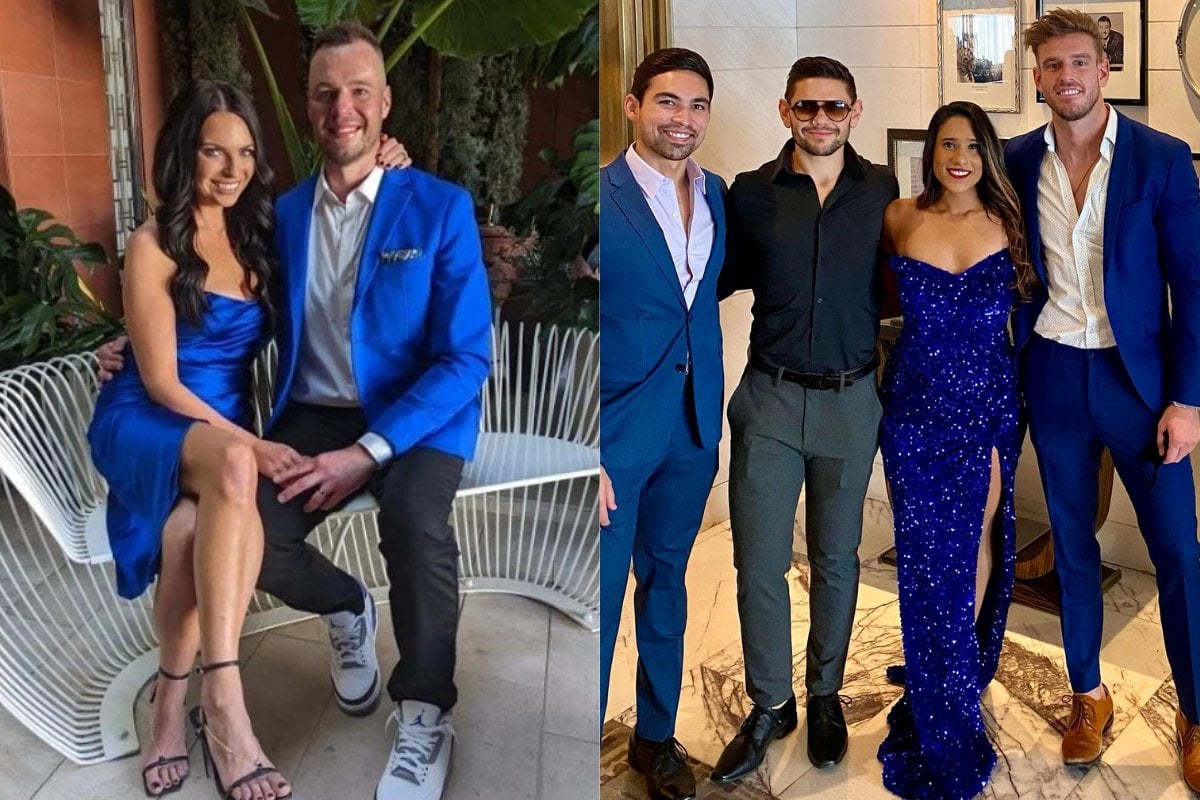 Netflix's wildest dating reality show, Love is Blind, has returned after two years, and this season brought back all the drama and pods that we all so desperately missed.
After a chaotic season, the finale showed us which couples said "I do" at the altar, and which couples ended their relationships in front of their family and friends. 
In case you missed it, only two couples ended up getting married, and a lot was left unanswered.
Need a refresher? Here's the trailer for Love is Blind season two. Post continues below.
On Friday, Netflix released the much-anticipated reunion special featuring the entire cast, with hosts Nick and Vanessa Lachey asking them all about what's happened since.
Are Danielle and Nick still together? What about Iyanna and Jarette? Did Shayne and Natalie work it out? 
Here's what we learned from the Love is Blind reunion, plus a rundown of everything else that's happened since the season two finale.
Danielle has moved in with Nick.
Yes, Danielle and Nick are still together! And they've moved in together. 
If you remember from earlier in the season, Danielle was quite a messy person, who loved a good party, while Nick was more... put together. But from the sounds of it, they've made it work perfectly.
"We have dance parties and he gets on the table before I do," Danielle said.