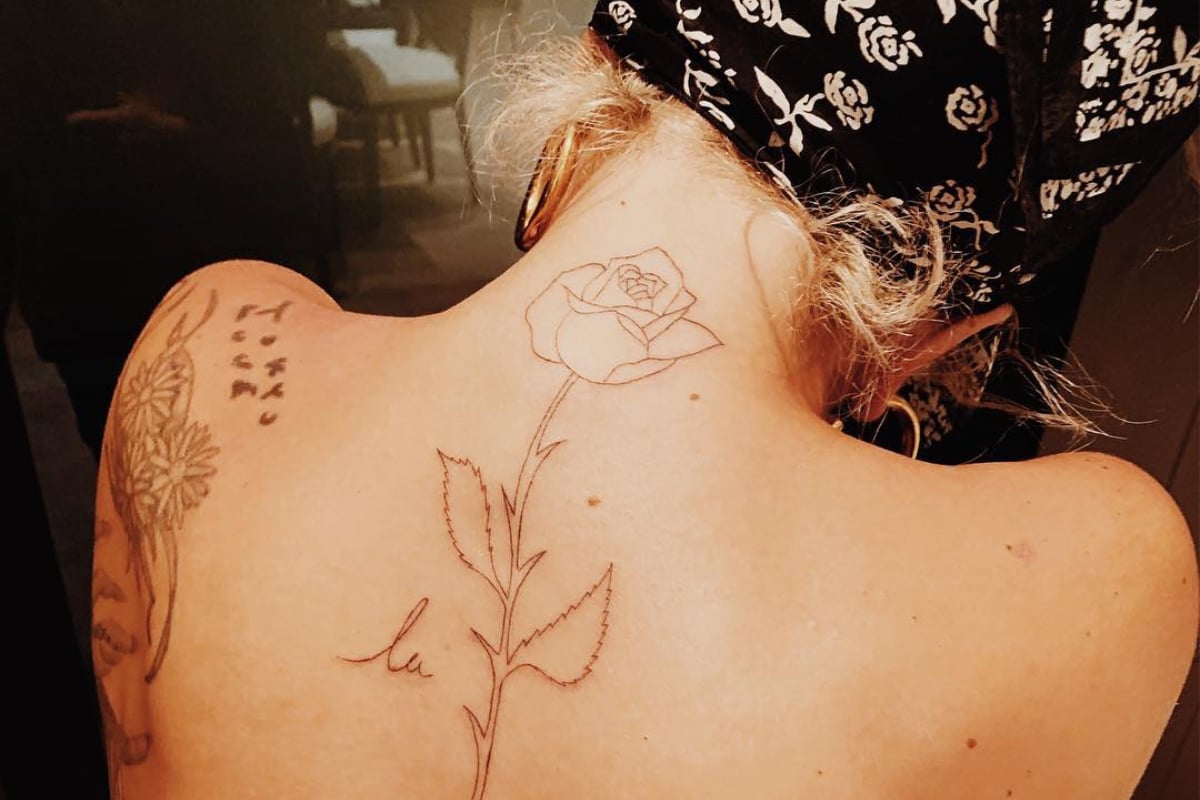 Some people spend their free time learning cooking recipes or going for hikes, and then some people are like us who do more frivolous things like look for all the signs that Bradley Cooper and Lady Gaga are in a relationship.
But you see there is very good reason that this latest clue has us convinced that their on-screen romance in A Star Is Born has translated into an off-screen love affair (although we should acknowledge that they both already have real-life partners).
Whilst Lady Gaga's new tattoo may ostensibly look like any other, it in fact has significance for how Bradley and Gaga FIRST MET. And the singer posted it on Valentine's Day.
Now we're not suggesting that she got the tattoo on the day that celebrates love to forever remind her of how she and Bradley first met but… okay maybe we are.
The new ink, the singer turned actress explains, is a "toast to 'la vie en rose'".
In A Star Is Born Gaga's character Ally is performing 'la vie en rose' at the drag dive bar when she first captures Jackson Maine's attention. In fact the song makes Cooper's character totally transfixed, instantly igniting a spark as she sings the lyrics whilst maintaining electric eye-contact with him.