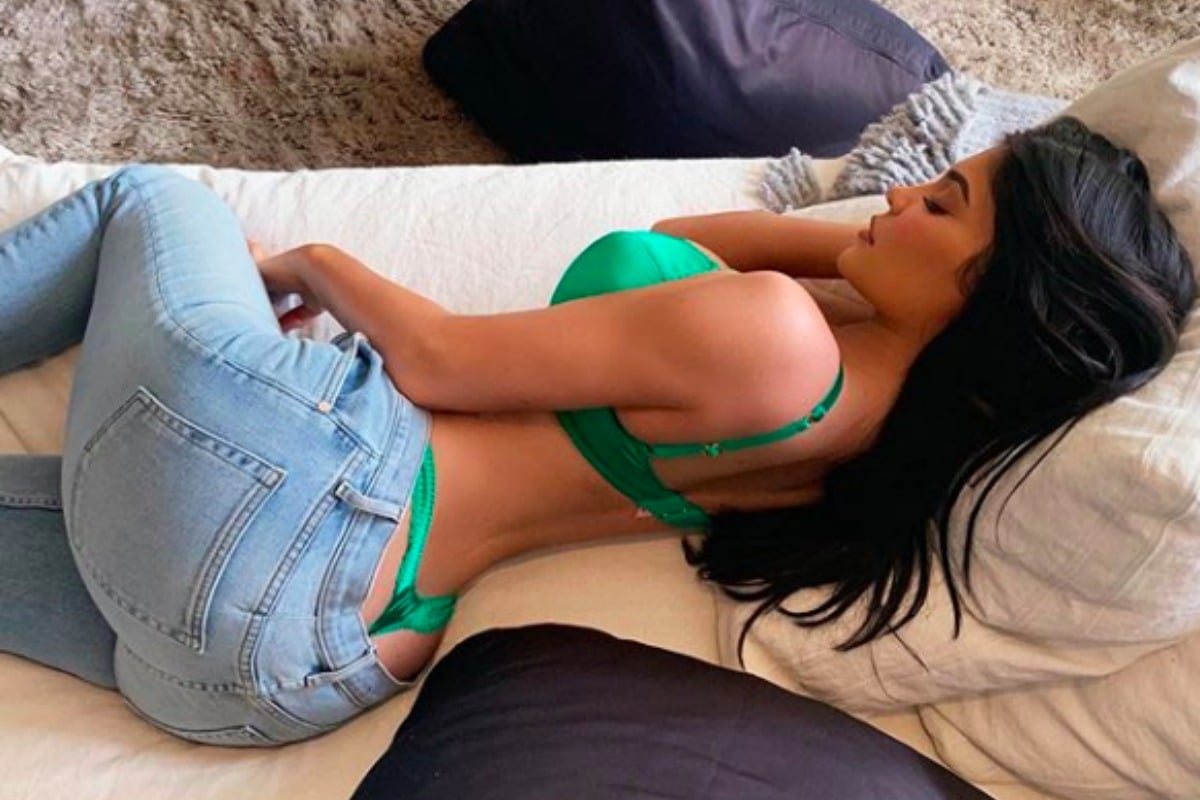 As Kylie Jenner snuggled on the couch for a mid-week afternoon nap she thought to herself (we presume) I must record this for the gram.
"Cloud nine" (but in emoji form obv) she captioned the photo before uploading it to her casual 139 million followers.
Now don't get us wrong, the world's youngest billionaire can nap however she damn well pleases.
But Kylie pls. That can't be comfortable.
Sidenote: Kylie Jenner on Jordyn Wood's betrayal. Post continues after video.
Here are five questions we have about the strangest nap we've ever witnessed:
1. Denim is not a nap friendly material.
Anyone who says jeans are "comfy" is lying. (If my boyfriend is reading this, you sir, are lying.)
Jeans are for outings, track-pants are for napping. Isn't that the unwritten rule?
Jeans are stiff… and they have buttons that dig into your skin… and they're very tight on the groin region.
Perhaps a boyfriend baggy jean? Maybe?
But a tight jean for sleeping is just preposterous.
I can't even sit at my desk with my jeans done up the whole day.
Surely Kylie at least has a button popped.
 

View this post on Instagram