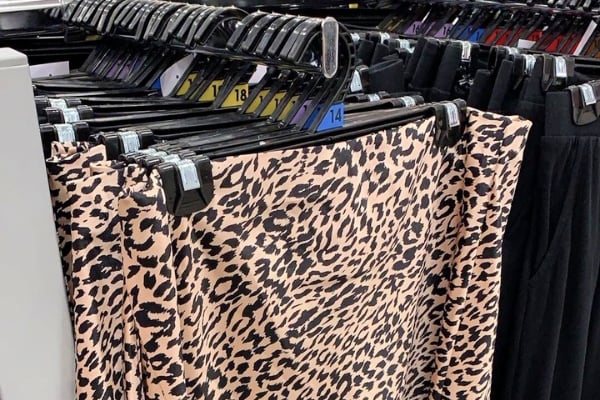 From this day forward, let it be known. One can never own too many leopard print slip skirts.
They're flattering. They feel nice on your legs. They make you look polished and put together on days when you're feeling anything but. What's not to like?
And in excellent news, this week, bargain hunters and Instagram fashion influencers are racing each other to their nearest shopping centre because Kmart has released their own leopard print slip skirt.
Oh, and it's $18.
Side note – before we get into the leopard skirt, let's discuss the fashion crime that is festival chaps. Mamamia's Clare Stephens road tested this trend below, post continues after video.
From what we've seen on social media from our favourite affordable fashion Instagram accounts (hey Tina Abeysekara from @trashtotreasured), Kmart's version of the classic leopard satin slip skirt is a tad shorter than ones from other brands and is made from a thicker satin material.
As for the quality, Pip from the Instagram account Kmart Grapevine told Mamamia:
"The skirt is actually quite thick and has a pretty luxe feel. It's not a thin satin, it's a bit of a heavier fabric than I expected so it has a super nice drape. In terms of quality, I think it's actually really excellent quality for the price point. You'd expect to pay quite a bit more than $18 elsewhere."
Tina added, "The Kmart satin skirt is a softer, thicker material which means it drapes beautifully and doesn't cling. Perfect to team with tights and boots through winter."