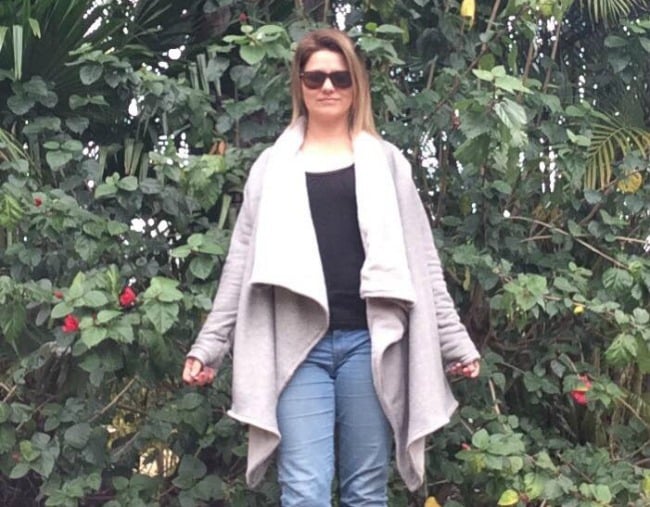 When Brisbane mum-of-three Kirsty Young sat freezing at her son's soccer training, she came up with a genius idea to stay warm.
"I joked to another parent that I was going to rock up the week after with a blanket and a hole cut in it so I could just sit under it and still watch the soccer," Kirsty told Mamamia. 
Spotting her favourite pink Kmart blanket at home, Kirsty wondered whether she could actually make a cardigan out of a blanket and still look fashionable.
And with that idea, Kirsty managed to turn a cheap blanket into the most stylish, snug cardigan we've ever seen.
You've probably seen the popular blankets Kirsty used to make her cardigan. The soft touch blankets, which come in a number of colours including grey, pink and black, are just $16 at Kmart.