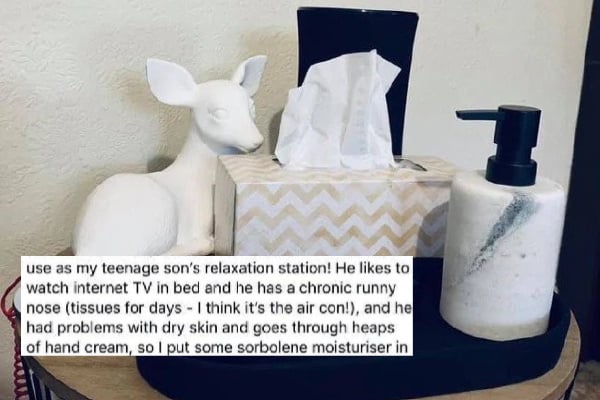 Now, let's just start by saying we love a Kmart hack. And we love that there are Facebook groups designed solely for the purpose of clever parents sharing these hacks.
But… uh, we don't think this particular hack will be taking off with other parents.
One mum shared her hack for creating a "relaxation station" for her teenage son with a Facebook group for Kmart fans.
"I love this hack! I just bought a Kmart soap dispenser and bathroom tray (shown on Kmart bedside table) to use as my teenage son's relaxation station," the post began.
"He likes to watch internet TV in bed and he has a chronic runny nose (tissues for days – I think it's the air con!), and he had problems with dry skin and goes through heaps of hand cream."
She said she put Sorbolene moisturisers in a marble soap dispenser and now he has everything he needs – complete with speaker, ceramic deer lamp and phone charger – in one handy location.
Uhhh.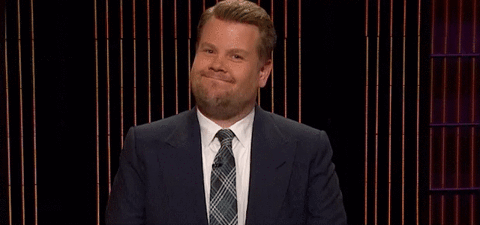 The post was completed with a photo of the bedside table.