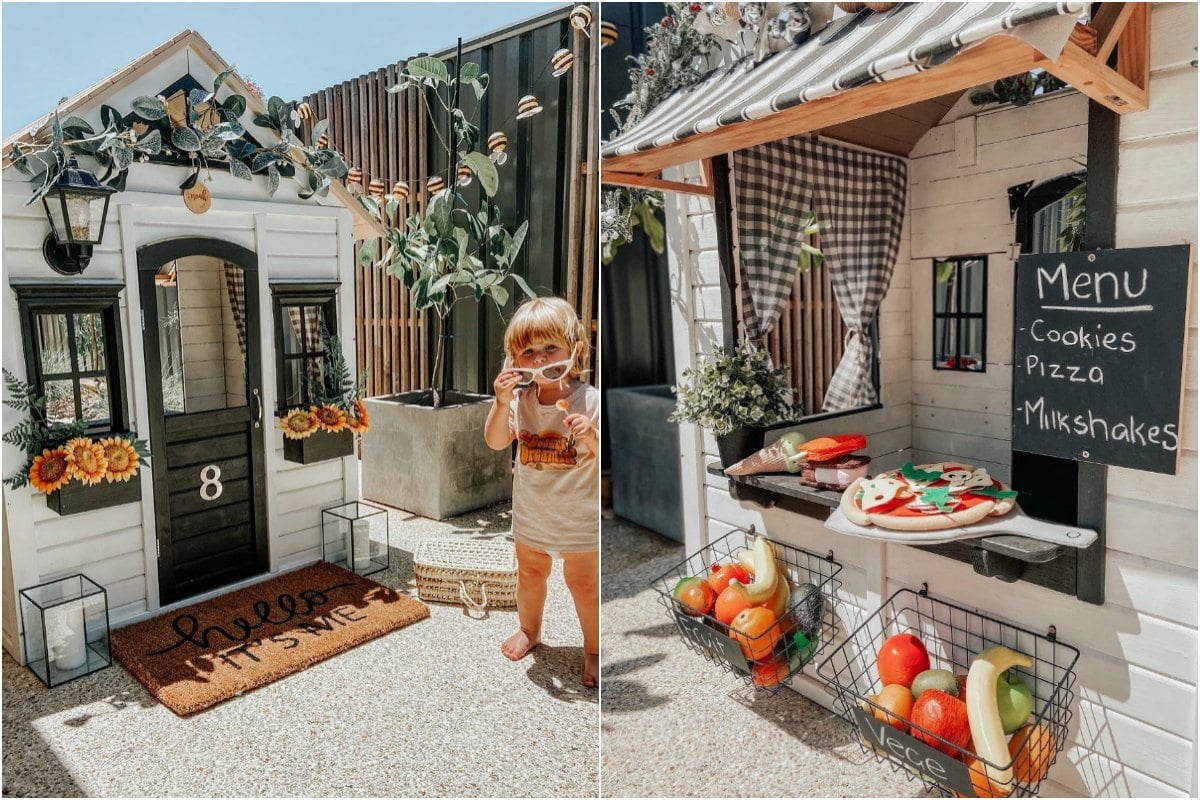 The humble cubby house has had a makeover of late.
Just take a look at Kris Jenner's Christmas present to her granddaughter, Stormi Webster, for example. In typical Kardashian fashion, the one-year-old got a life-size, two-story playhouse complete with air conditioning, balcony and cubby house for a mini kid's convertible.
For something more on our level, Kmart's $199 Wooden Cubby House has attracted the interest of keen DIY-ers everywhere. Parents are sharing photos of their Kmart cubby house hacks and they are nothing short of incredible.
For another excellent Kmart hack, Melissa Leong shares her excellent $56 Kmart DIY worm farm hack. Post continues below.
Just take this marvellous creation Perth mum, Cassie Dalglish (Instagram @cassiedalglish), made for her eight-year-old son, Noah. Speaking to Mamamia, she shared exactly how she turned the cubby into a "modern farmhouse" with a shade awning and a fruit stand at the back.
"It's amazing how much a different coat of paint can change the whole aspect of what it looks like," she says. "The fruit stand on the back of the cubby was a very last minute decision as I felt the cubby was a little bare but needed something and I just wasn't sure what."
"Pinterest came in handy again and it was there that I found a huge array of beautiful fruit, vegetable and bakery stands that people had so cleverly added to their cubby hacks."