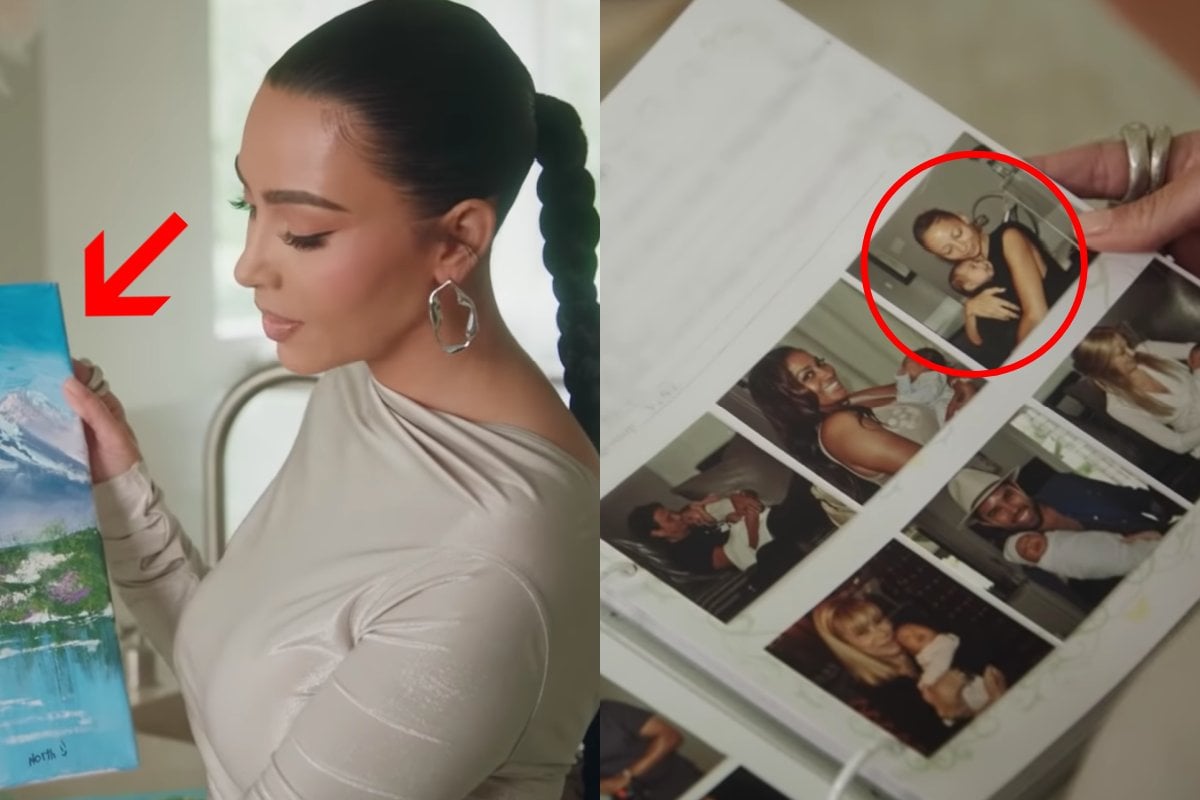 If there's one thing the world needs right now, it's another tour of Kim Kardashian's very austere, monochromatic home. Remember the fridge incident of 2020? What a time.
Appearing in Vogue's new video series, 'Objects of Affection', the reality TV star walked viewers through her Calabasas family home, detailing the things she cherishes most.
While there are elements of her minimalist space that look familiar, Kardashian admitted she's changed things up since purchasing the house off her ex-husband Kanye West for a whopping $32 million AUD last year.
"Hey Vogue it's Kim, we're here in my home, once again," the reality star said at the start of the video, before adding: "A few things have been updated."
Here are 8 pressing things we noticed as she walked us through the house.
1. Everything is still so white.
Kim Kardashian and ex-husband Kanye West first allowed Vogue inside their home in 2019, leaving all of us shocked by just how minimal and neutral their space was. 
Like, where do you put the... kids?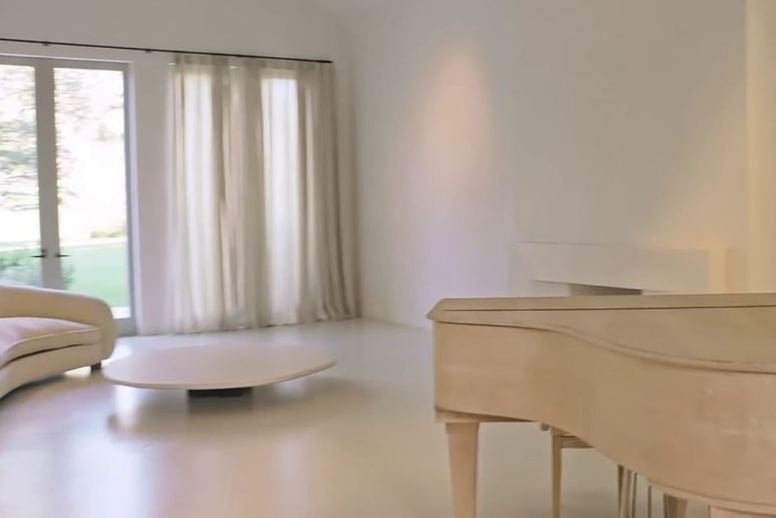 And no, they had not just moved in. Image: Vogue.
Three years later, and without West living at the residence, Kardashian appears to have left it that way.
"Everything in my house is really minimal," she said at the beginning of the video.
"I find there's so much chaos out in the world that when I come home, I want it to be really quiet and I want everything to feel calming."