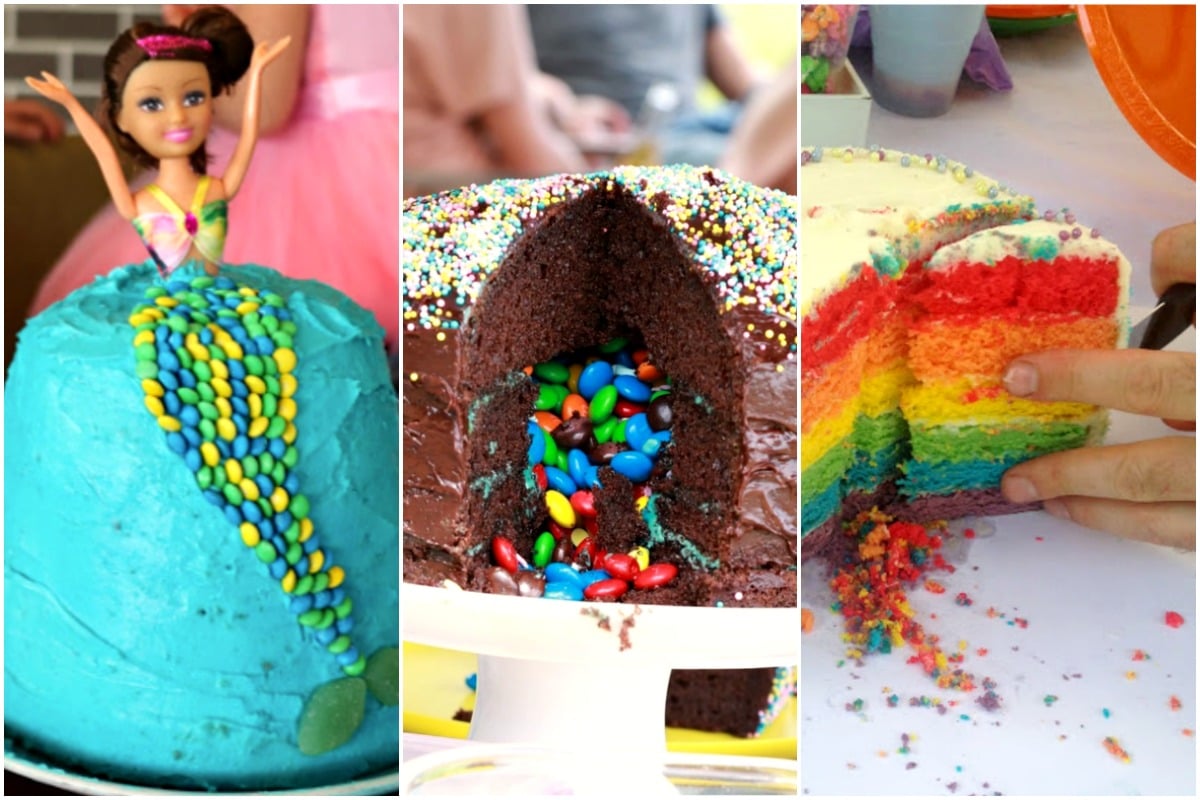 No fondant! No special cake tins! No piping bags! No tears!
Birthday cakes don't need to be expensive or difficult to be impressive.
Prepare to be hypnotised by these colourful cake decorations. Post continues below.

These four cakes can all be made with regular cake tins, packet cakes and plenty of sprinkles.
So start greasing your cake tins and let's get baking!
Birthday cake making tips:
Feel free to use packet cakes, as they always turn out well.
Give yourself plenty of time. Bake the cakes the day before you need them, and then decorate on the day. This also makes the cakes easier to work with.
If you haven't got a cake stand, wrap a large chopping board with wrapping paper for a quick display board.
Any leftover cake (is that a thing?) freezes well to eat later.
Remember that your child will love the cake even if it doesn't look perfect.
Rainbow Cake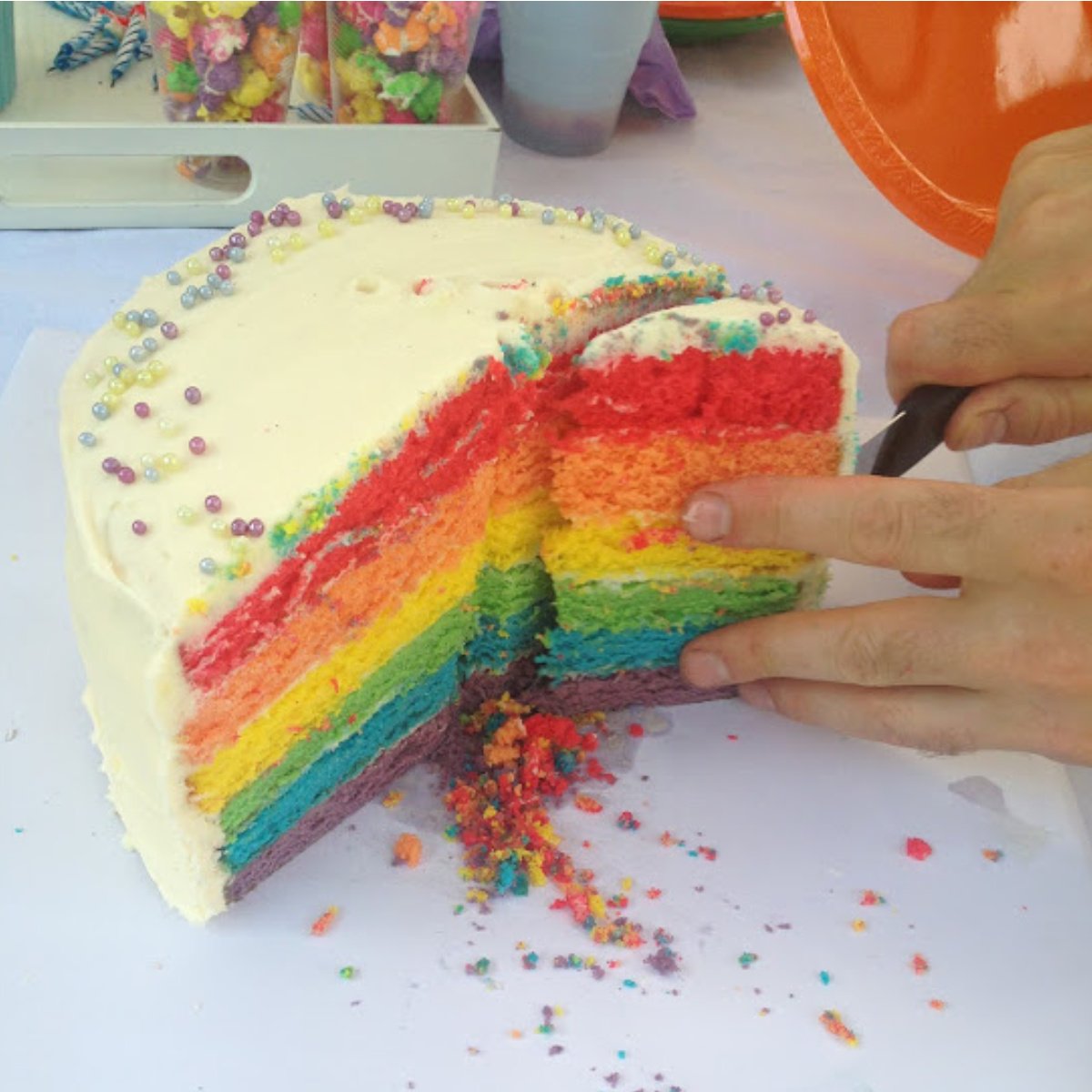 This cake is going to surprise and delight everyone. Essentially, you're cooking six separate cakes and then icing them together into layers. Cook the cakes the day before the party, giving yourself plenty of time. The more matching cake tins you have, the faster you can power through.
This cake is not hard to make, but it does take a while, so give yourself a solid chunk of time both on the baking day and the decorating day.
You will need:
2 (or more) matching round cake tins, 20cm
3 packets of cake mixture (vanilla or butter cake) and required ingredients (butter, milk etc)
Extra icing (made with icing sugar, butter, milk)
Food colouring
Sprinkles
Electric beaters
How to make a Rainbow Cake:
1. Grease and line your cake tins and set aside. Use electric beaters to prepare your three cake mixtures according to the directions on the pack, using three separate mixing bowls.