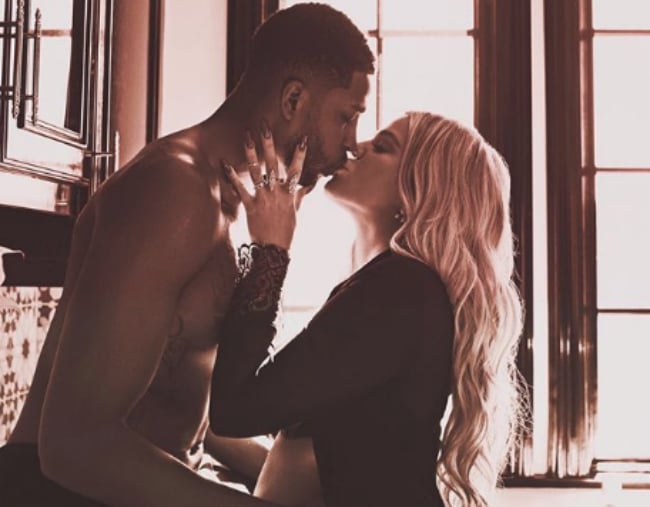 1. Khloe Kardashian has responded to a fan who criticised her for staying with cheater Tristan Thompson.
Khloe Kardashian is not here for people's thoughts and opinions on her relationship with Tristan Thompson.
As reported by ELLE, a fan tweeted at Khloe criticising the way she handled her 27-year-old partner's cheating scandal, which broke just days before she gave birth to their first child together, daughter True, two months ago.
According to the fan, who goes by the name 'Queen Persia' on Twitter, she was "disappointed" Khloe had decided to stay with her "wasteman" boyfriend after encouraging other women to step away from similar situations in the past.
Khloe, 34, had some choice words of her own, firmly telling Queen Persia she had "no knowledge" of what goes on behind closed doors.
She did admit it's been hard getting their relationship back on track though, saying it had taken an "enormous rebuilding… to even coexist".
I love, adore & root for @khloekardashian but I'm so disappointed she stayed with that wasteman Tristan. she preaches about women knowing their self worth and when to walk away but when it's time to walk the walk, she's a hypocrite ????

— Queen Persia ???? (@ChicBitchxo) June 25, 2018