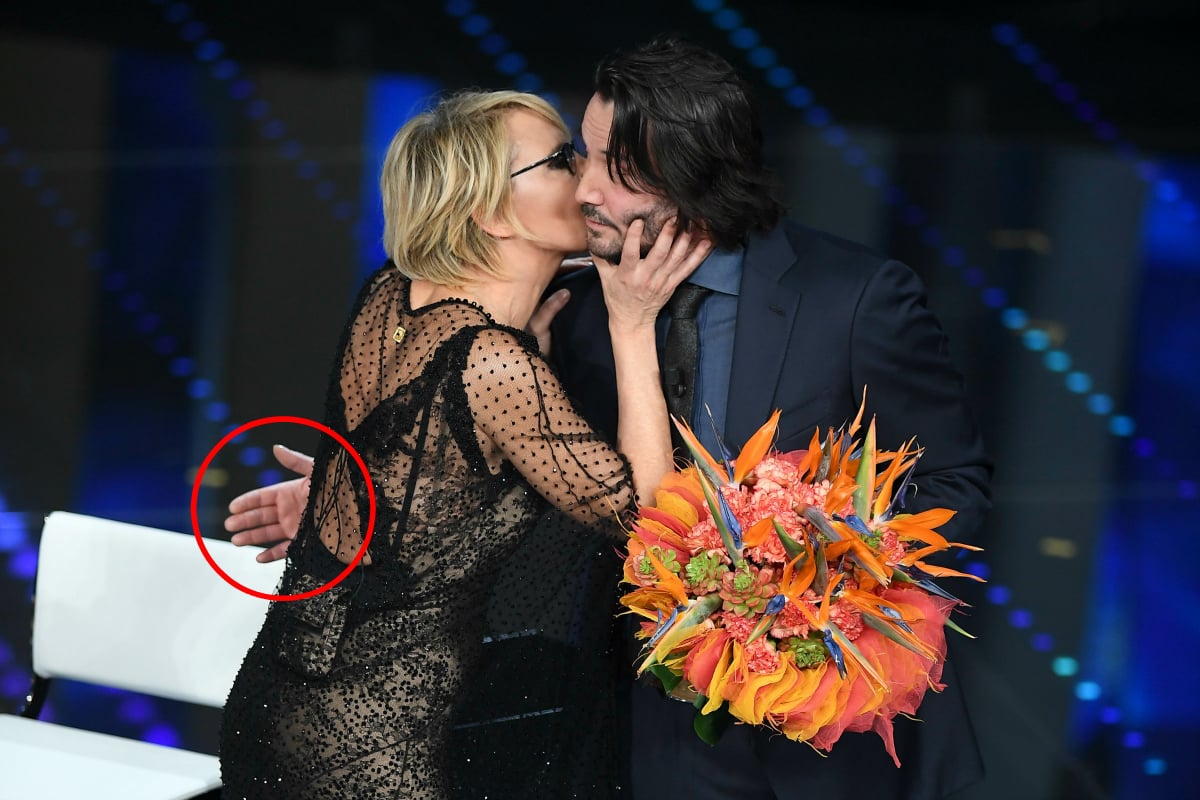 Keanu Reeves is having a moment.
He's having such a big moment that people are noticing all the little things he does.
Like the fact he never touches women when he's in a photo with them. He keeps his distance, making sure they have their personal space.
His hands are either hovering in thin air behind the woman, or firmly in his pockets.
While it might transport you back to your awkward date at the year 10 formal, it's clearly a sign of immense respect for women.
Let's just say if Keanu was moving past you in a bar, he wouldn't unnecessarily touch your lower back to get past.
Last week twitter user Kemoy Lindsay blessed us with the photos of Keanu.
Lol Keanu ain't taking no chances. ???????? pic.twitter.com/nnfIOZKbT1

— Kemoy Lindsay (@KemziLinzi) June 9, 2019
The people of Twitter are praising The Matrix actor, obviously.
Keanu is a gentleman and know women ready to holler #metoo over the most basic interactions. He knows the boundaries and parameters and move in the space provided with respect to those boundaries and parameters.

— ????????????'ℂ???????????????????? ???????? (@sunchallaj) June 9, 2019