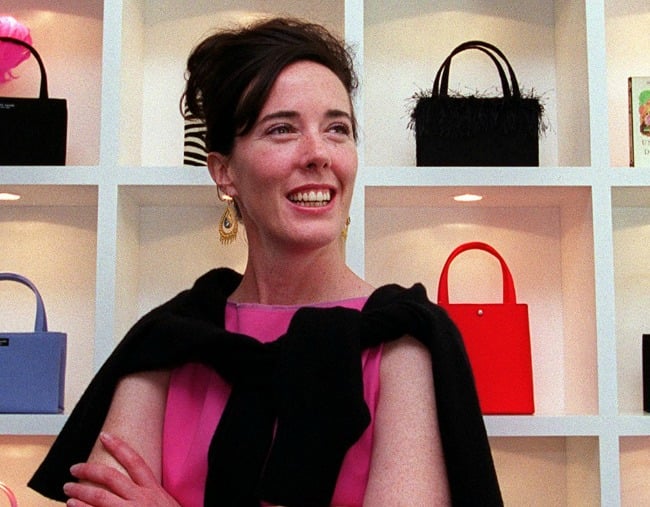 Kate Spade's niece, actress Rachel Brosnahan, has shared a video of the fashion designer that she says represents the way her aunt "would want to be remembered".
The 55-year-old was found dead in her New York apartment on Tuesday morning local time, shocking her family, friends, and the fashion world.
Her niece, who stars in TV's Marvelous Mrs Maisel, posted a video to her Instagram of her aunt dancing with her husband Andy Spade at a restaurant in front of a Christmas tree.
"Knowing Katy, this is how she would want to be remembered," Rachel wrote next to the short clip.
The 27-year-old, who is the daughter of Kate's sister Carol, described her aunt as "exceedingly kind" among other warm words.
"She had a light that words can't capture but touched everyone she came into contact with."
"She was exceedingly kind, beautifully sensitive, insanely talented, funny as heck and one of the most generous people I have ever known. She was effervescent."
Rachel ended by telling anyone reading to "hug your loved ones extra tight today".