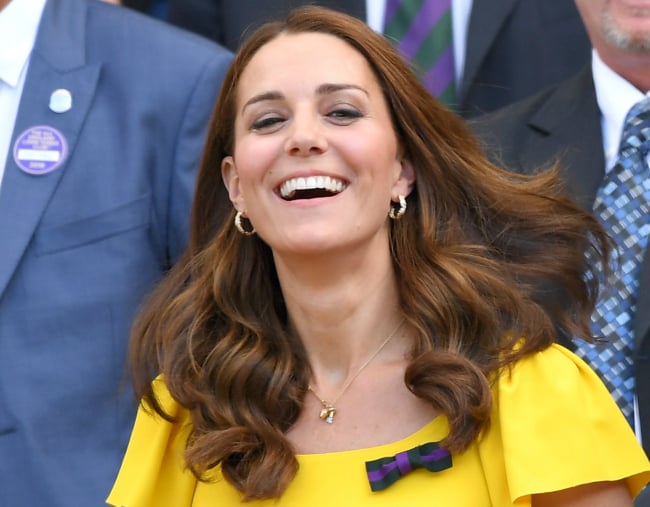 She's the epitome of class and all things royal, so it's not surprising that the world is completely fascinated with what Kate Middleton eats. Whether it be the paparazzi spotting a pizza guy near the hospital wheres she's given birth, or a friend of a friend sharing that Kate Middleton once ate a lot of raw fish, the people are interested.
But if people are expecting that Kate follows a fancy or complicated diet, they will be disappointed. The mum-of-three is actually remarkably sensible.
Firstly, Kate Middleton makes most of her own food for her family, despite having a palace chef.
Speaking to People in 2016, Middleton said Prince William "has to put up with [her] cooking most of the time."
To which the Prince replied, "It's the reason I'm so skinny!".
Despite being incredibly healthy most of the time, Kate Middleton has shared that she enjoys cooking with her kids.
According to Hello! Kate Middleton loves making pizzas from scratch with Princess Charlotte and Prince George.
Hello! reports that when Kate was recently making food for a Commonwealth Big Lunch at St Luke's Community Centre, she said: "I've done that with George and Charlotte—making pizza dough."