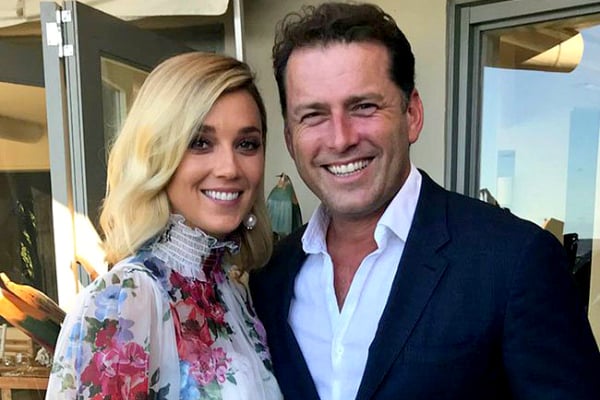 Now that Karl Stefanovic and Jasmine Yarbrough have finally tied the knot in a three-day wedding extravaganza in Mexico, let's revisit how the couple actually met.
Two years ago in 2016, Karl had taken a two-month sabbatical after the fallout from his breakup with his wife of 21 years, Cassandra Thorburn, while Jasmine, a decade his junior, was still living in LA.
As luck would have it, they met on board a luxury cruise ship in Sydney and the rest is history.
However, while their relationship is only two years old, they've fielded many scandals along the way, starting from when the couple were forced to go public with their relationship in 2017 when they were pictured in Bora Bora on James Packer's yacht.
Karl's detractors thought he had moved on from his marriage too quickly, with his ex-wife not exactly helping, while ratings for the Today show struggled and have continued to do so this year.
But in spite of it all, their relationship continued.
Since then, Karl and Jasmine have kept their relationship discreet, bar the occasional Instagram photo here and there.
Speaking to Stellar Magazine July of 2017, only a few months after their relationship became public knowledge, the Today host said privacy was a big priority for them.
"I certainly did not expect to meet someone five months after I broke up with my wife. That was not planned, I did not know her before," he said.
"We have a really lovely relationship, but it's got to be slow for a variety of reasons. I'm not going to share too much on that publicly because I don't think that's fair on anyone involved."
The later details of their relationship are relatively well known and have been widely reported. Karl and Jasmine got engaged in February of this year, and then celebrated their non-legally binding commitment ceremony a month later in March.