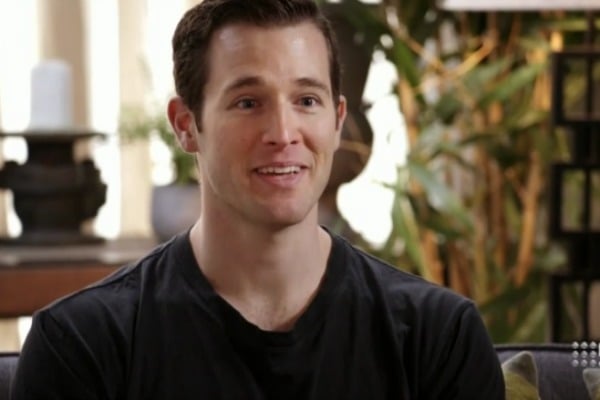 This week on Married at First Sight viewers (basically) watched as 29-year-old Matt lost his virginity to his 'wife' Lauren on his honeymoon.
"Last night I lost my virginity," he told the camera after being shown kissing Lauren in bed before the ad break. "It was just a beautiful moment. It was… probably more than I expected it would be. It was… It was amazing."
It was the end of the storyline of the Sunshine Coast videographer struggling with anxiety and managing to overcome his complex feelings about sex to make his fake marriage work.
Mamamia staff reveal how they lost their virginity. Post continues after.
But as unusual as the 29-year-old's situation was made out to be, there are thousands of people who remain virgins into their late 20s, 30s and even 40s and 50s.
Here are five people's stories about abstaining from sex until later in life.
'I'm a 28-year-old female, and I don't give a f*ck about f*cking.'
Elise* posted to Reddit in 2016 about her virginity, telling the online forum she was completely fine with the fact that she had not lost it yet.
She explained that sex just doesn't interest her.
"It's not like a hatred for relationships or anything, it's just like… imagine a hobby that other people have, where you just aren't interested in it at all. You don't care to hear about it, to do it yourself, and you don't see why people want to do it. It's just not that fascinating to you. And before anyone asks, yes, I've gotten myself off before. It's just okay," she said.
'It wasn't like I intended it to work out this way. I just happened to remain a virgin until I was 35.'
In 2017, Marie* told Mamamia she suspected the reason she had remained a virgin until her mid-30s was her tendency to "push men away".
"It wasn't like I intended it to work out this way. I've not been precious about meeting my true love, saving it for a serious relationship or marriage, and it's not because of religious or cultural reasons," she said.
"I just happened to remain a virgin until I was 35.
"I never had a boyfriend at high school or university and I was grossly overweight which only compounded things. Now that's not to say that men don't like big women. But for a long time I convinced myself that was the truth and blamed the entire male species for not being able to see beyond my belly. The truth I came to realise over the years is that it was me who couldn't see beyond my body and I pushed men away."
'My close friends think it's weird I'm still in this position.'
Last year, 38-year-old Sam* opened up to Reddit about his virginity and the fact that he's never had a girlfriend. He wasn't a virgin by choice, adding that he often felt like he was "missing out".