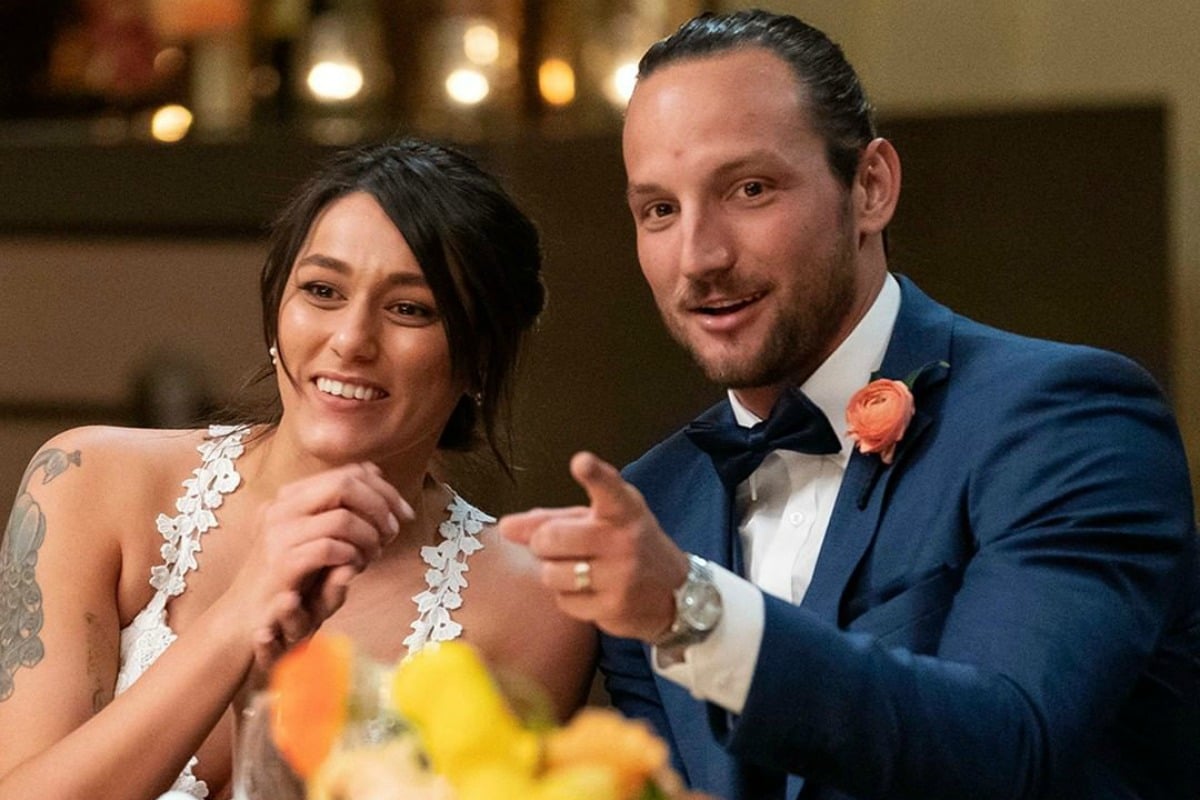 1. "It was a prior thing." MAFS' Jonethen has finally addressed those 'cheating' rumours.
Earlier this week, we came to the horrifying realisation that MAFS contestants Jonethen and Cathy are the couple who are seen kissing in the first MAFS promo trailer. 
You see, Cathy is married to Josh on the show and Jonethen is meant to be with sweet angel Connie. So naturally, we were pretty devastated. Especially because there have been rumours of a massive cheating scandal doing the rounds.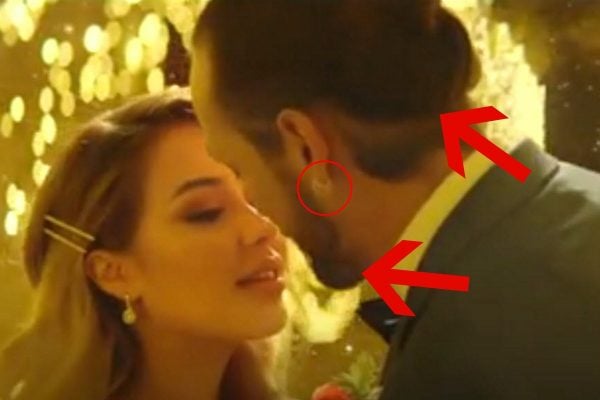 But now Jonethen has finally explained why he was kissing another woman in the trailer.
"It was a prior thing, they got all the couples to mix up for the photoshoots, so [viewers would] not know who gets married to who. It was so if you'd see Cathy on it, you'd think Cathy was with me, and then when she's going down the aisle you'd go, 'Oh wait, she's not with this person, she's with that person'," Jonethen told Coffs Coast's Hit105.5 this morning.
"It was more just to keep everyone guessing."
During the interview, Jonethen explained that the trailer was filmed "after the couples had already been partnered up "but before anyone knew who we were with".
Phew.
It seems like Connie and Jonethen might still make it after all.
Here's hoping they survive their first dinner party when Married At Frist Sight returns tonight at 7.30 pm on Channel Nine.
Listen to Mamamia's daily entertainment podcast, The Spill, where hosts Laura Brodnik and Kee Reece chat about Rebecca Black's viral hit song 'Friday' and how it changed her life forever. Post continues after podcast.