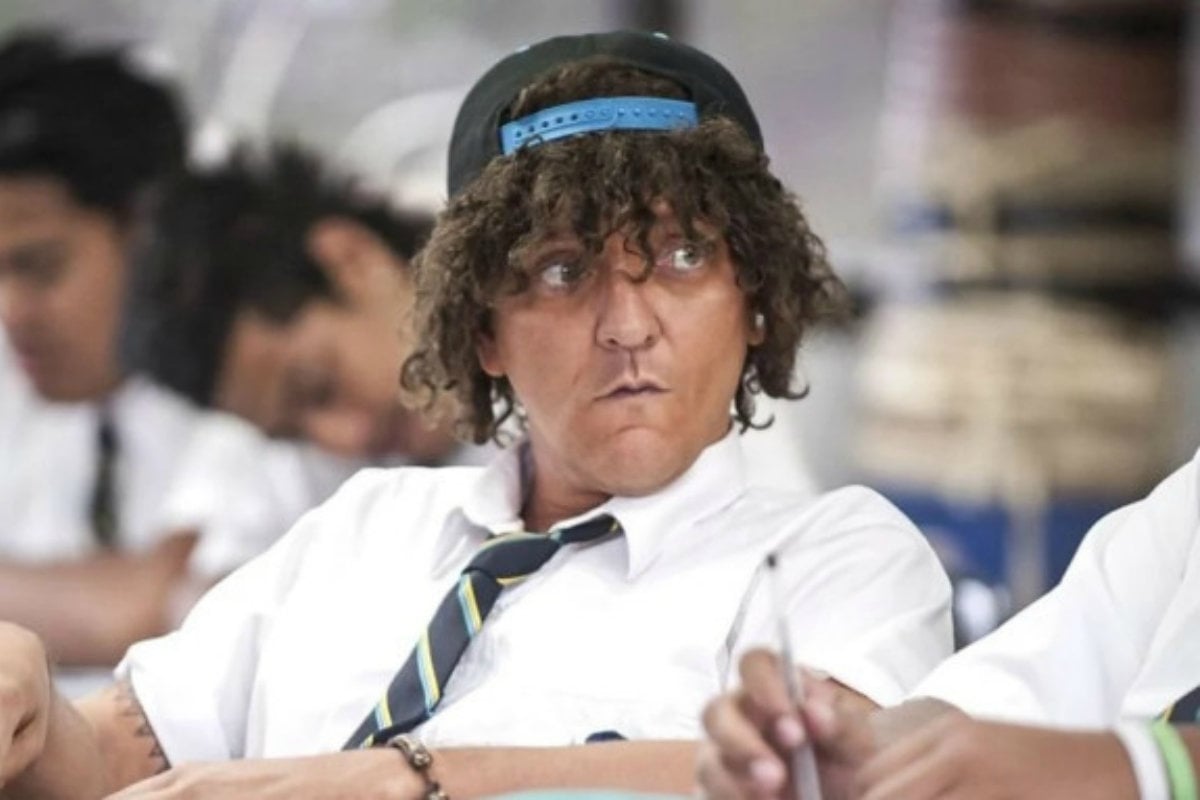 Australia first met Jonah Takalua during Summer Heights High in 2007.
The teenager verbally abused his teachers, bullied his classmates in the school playground, and disrespected every authority figure in his life.
Most importantly, he was a fictional character played by a middle-aged white man in black makeup.
The controversial character was known as 'Jonah from Tonga', the same name as the spin-off series that went to air in 2014 on Australia's national broadcaster, the ABC.
He was created and played by comedian Chris Lilley, a man who has made a career out of risqué imitation of countless characters from diverse backgrounds. He would wear black face for some of those characters.
As is now well-documented, his comedy has not aged well.
Watch the trailer for Summer Heights High here. Post continues below.
In fact, some of his shows are now recognised for being so blatantly racist that, amid the backdrop of the recent Black Lives Matter protests, Netflix decided to remove four of them - including Summer Heights High and Jonah From Tonga - from their library, due to the actor's portrayal of non-white characters.
Now, the real story behind the damaging stereotype of Polynesian people, perpetuated by the show, is surfacing.