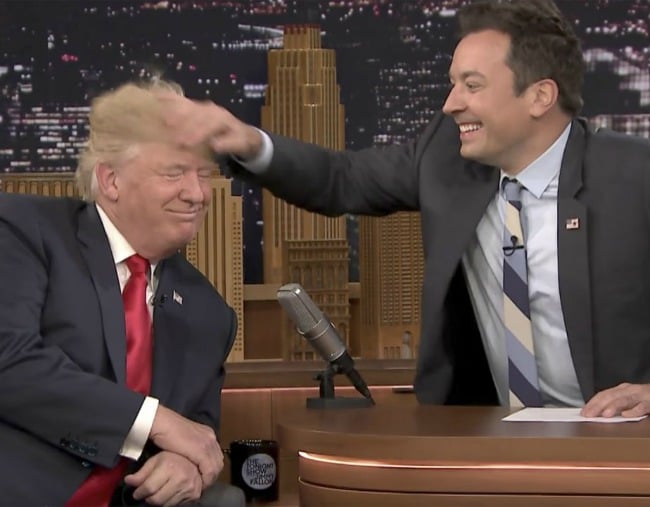 In yet another Twitter rant, US President Donald Trump has slammed The Tonight Show host Jimmy Fallon for admitting he regrets his 2016 interview with Trump on the talk show.
In the tweet, Trump described Fallon as "whimpering" and told him to "be a man".
.@jimmyfallon is now whimpering to all that he did the famous "hair show" with me (where he seriously messed up my hair), & that he would have now done it differently because it is said to have "humanized" me-he is taking heat. He called & said "monster ratings." Be a man Jimmy!

— Donald J. Trump (@realDonaldTrump) June 25, 2018
In an interview with The Hollywood Reporter last week, Fallon admitted that he regretted his Tonight Show interview with Trump during the presidential campaign, where he playfully messed with Trump's hair.
"I did not do it to 'normalise' him or to say I believe in his political beliefs or any of that stuff," he said.
At the time, critics and even other comedians slammed the interview, calling it 'the biggest mistake of Fallon's career', claiming the interview could sway viewers who were on the fence about Trump.