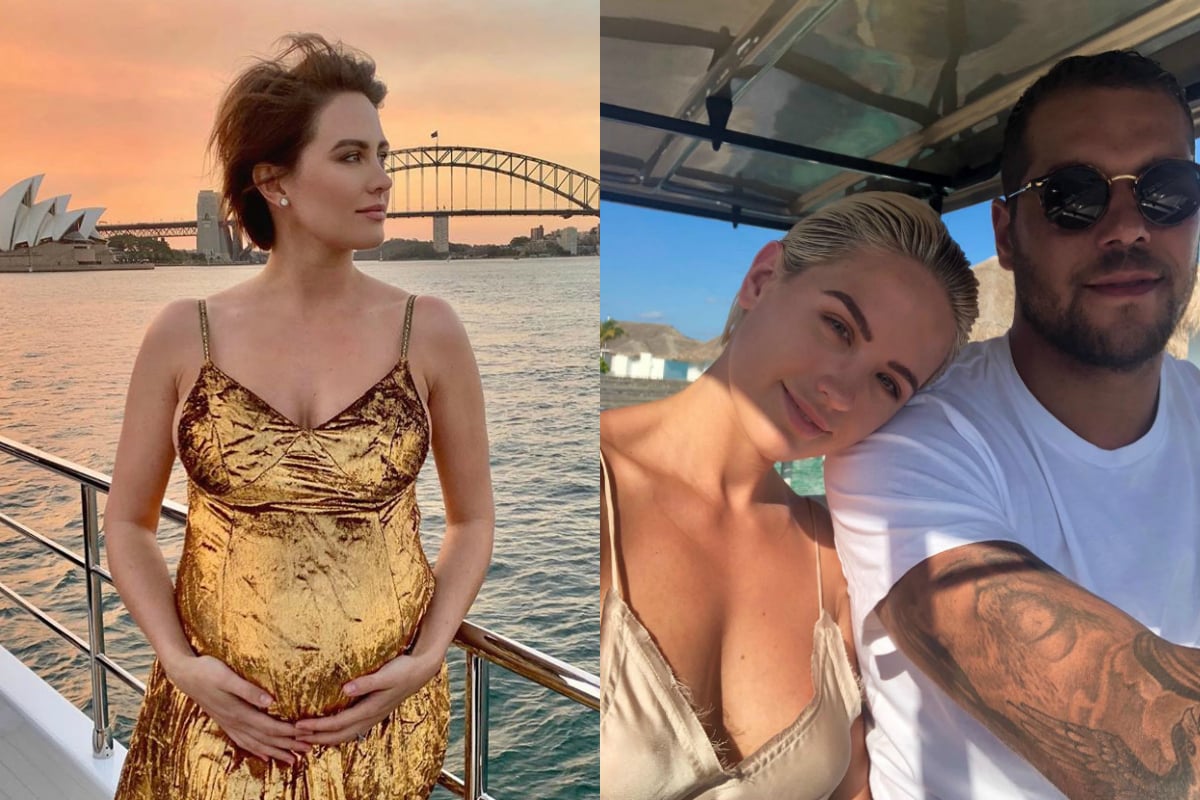 Content warning: This story contains mentions of miscarriage, and may be distressing for some readers. 
Jesinta Franklin and AFL player Lance "Buddy" Franklin have welcomed their first child together.
Speaking to The Daily Telegraph, the 28-year-old model and business owner announced the arrival of their daughter.
"Jesinta and Lance are thrilled to announce the arrival of their beautiful baby daughter, Tallulah Franklin," a spokesperson for the couple told the publication.
"They are both absolutely besotted with her."
Listen to Jesinta Franklin on Mamamia's beauty podcast, You Beauty. Post continues below.
The couple, who married in the Blue Mountains in 2016, shared they were expecting their first child on Jesinta's lifestyle app in August.
"My husband and I are so incredibly excited and overjoyed to announce that we have a baby on the way," she wrote.
"The journey to get here hasn't been easy and this little life is the greatest gift and we feel truly blessed and grateful that we have a little angel of our own," she continued.
"The immense love we already have for our baby is indescribable and we can't wait to meet our little miracle."
Speaking to Mamamia earlier this month, Jesinta opened up about her long journey to pregnancy.
"It's been interesting, because there was such a long journey to fall pregnant – and I'm so grateful to be pregnant – but I also can't say I've 100 per cent loved being pregnant. I wouldn't say it's all been a fairy tale," the Olay ambassador said.
"There's this big fantasy around what it is to be pregnant and you only ever hear the stories about it 'being amazing' and how you'll glow, and my experience hasn't been like that. Once I started speaking to other women about it, I realised a lot of people have the same experience, but I feel like there is this expectation that you have to say it's amazing, so that's what we say.
"But it's OK to say it's not, that you're not enjoying it and you've found it really difficult, or 'I feel uncomfortable' or 'I'm not feeling good about my body'. I think there's a massive stigma around it, that it has to be this magical time where you float around in floaty dresses."