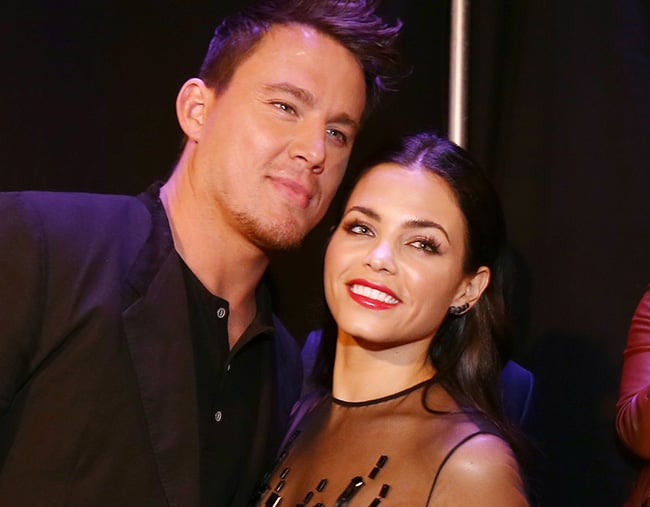 It's the news we never wanted. Our favourite dancing, larrikin couple, in the form of actress Jenna Dewan and actor Channing Tatum, are no more.
They announced their split on Monday and, in their statement to People Magazine, understandably asked for privacy in what must be a difficult time.
They predicted their separation would trigger a snowstorm of speculation and false rumours across tabloid media. And, likely because of this, their announcement did its utmost to discourage questions and confirm they're as friendly as the friendliest divorcing couple could possibly be.
But still, news of their divorce has been followed by whispers of Tatum's supposed alcoholism and flirting, with suspiciously conclusive declarations that this is the reason why a nine-year marriage has ended.
After being hounded, no doubt, by the press and paparazzi, 37-year-old Dewan has been forced to deny Tatum's drinking led to their divorce.
"Happy to clarify that absolutely none of these rumors are true," a spokesperson for Dewan told Daily Mail.
"The reason our statement was so positive [was] because that's the reality of the situation."
This is the first time Dewan has spoken publicly since the separation was announced, and what a harrowing reason to have to engage.
Certainly, their divorce was destined to play out in the public eye, but in what world must a woman pause her grief to protect a man she loved from rumours that are purely nasty?
WATCH: Channing vs. Jenna in a Lip Sync Battle on Spike.
Her statement comes after heavy speculation in the press about the 'real' reason the pair – who've been together since 2005 and married since 2009 – are separating.
One theory, touted by Mirror Online, referenced a 2014 interview Tatum, 37, conducted with Star magazine, in which he said:
"I probably drink too much. My wife, that's what she bought into."
The article's headline read: "Channing Tatum and Jenna Dewan's split caused by his drinking and flirting."
It was an offhand comment Tatum had no idea would come back to haunt him.
He could not know it would resurface at a time when he and Dewan's number-one focus, surely, is their four-year-old daughter, Everly.
Shouldn't we consider them, their humanity, their daughter, as well?