Yesterday, seemingly out of thin air, celebrity couple Channing Tatum and Jenna Dewan Tatum announced they were going their separate ways.
"Hey world!" a joint statement – shared on both of their social media pages – began.
"We have lovingly chosen to separate as a couple. Absolutely nothing has changed about how much we love one another, but love is a beautiful journey that is taking us on different paths for now."
"LOVE IS DEAD!" fans cried.
"ANOTHER PERFECT HOLLYWOOD COUPLE HAS SPLIT" headlines read.
But it seems we should have seen this coming: just last week, 37-year-old Jenna posted a 'cryptic' Instagram post that may well have been the hint we missed about the impending split announcement.
Sharing a quote with her 4.9 million followers, Jenna urged them to "take things in" and appreciate things "before it's gone".
Many fans believe this was Jenna 'secret' way of telling them some heartbreaking news was on the way. (Or, you know, maybe she just really liked the quote?)
Naturally, 'sources' – you know, the ones who always come out of the woodwork in times of celebrity marital trouble – have also had their say on the duo's relationship, alleging the couple had actually been living "separate lives" for months.
"This has been a long time coming," one 'insider' told PEOPLE Magazine.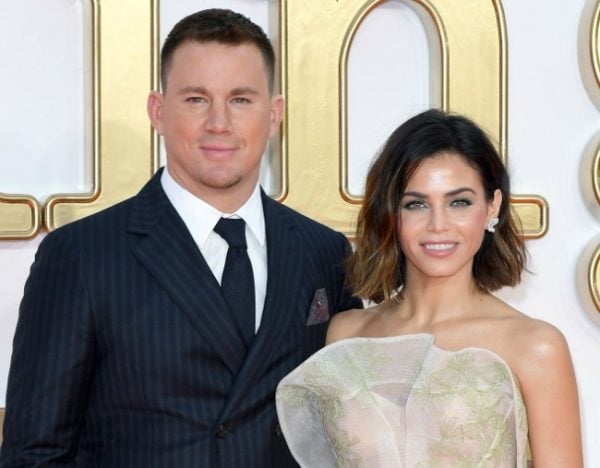 "Like any marriage, they've had their ups and downs over the years but they really started to grow apart within the last year."
The source also said the Magic Mike actor had already moved out of the Los Angeles home he used to share with his wife and their four-year-old daughter, Everly.
Another source told Entertainment Tonight the pair had been fighting "quite a bit" over "the last couple of years", and were relieved to finally be able to go public with their breakup.
LISTEN: More and more couples are getting back together after splitting up. But why the groundswell towards conscious re-coupling? Post continues after audio.
"They have tried working on things and had therapy but nothing changed," the source added.
"She will blossom without him. And Channing finally doesn't have to hide that he was ready to move on."
Despite the claims from multiple sources, Jenna was spotted wearing her wedding ring just hours before they shared news of their split, and the pair had regularly featured on each other's Instagram feeds in recent weeks.
The pair met on the set up dance movie Step Up and married in 2009. Their daughter, Everly, was born in May 2013.