We all watched with shared sadness as Jarrod Woodgate was forced to walk along a Fijian beach after getting his heart utterly broken in The Bachelorette finale.
It was difficult to watch as the vineyard owner seemed to physically struggle to avoid breaking down. Now, we know what was going through the man's head.
Jarrod, who had been confident as he walked towards Sophie Monk, told OK magazine upon learning the truth of where her heart belonged, his mind went to a dark place.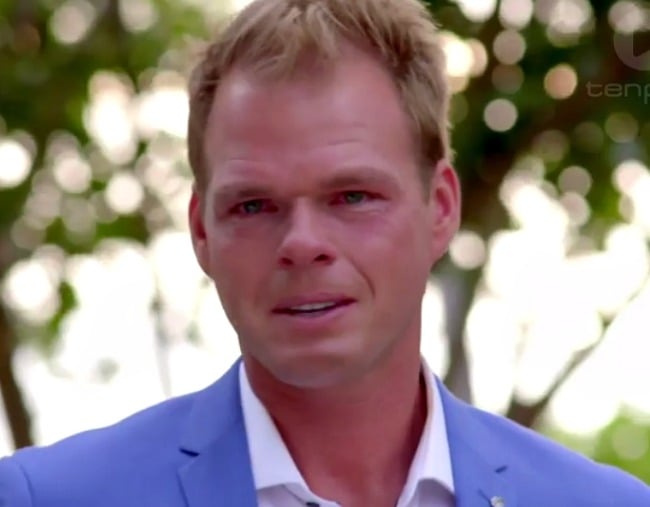 "I was gonna jump in [the ocean], with the mic on, and just keep walking," he told the magazine.