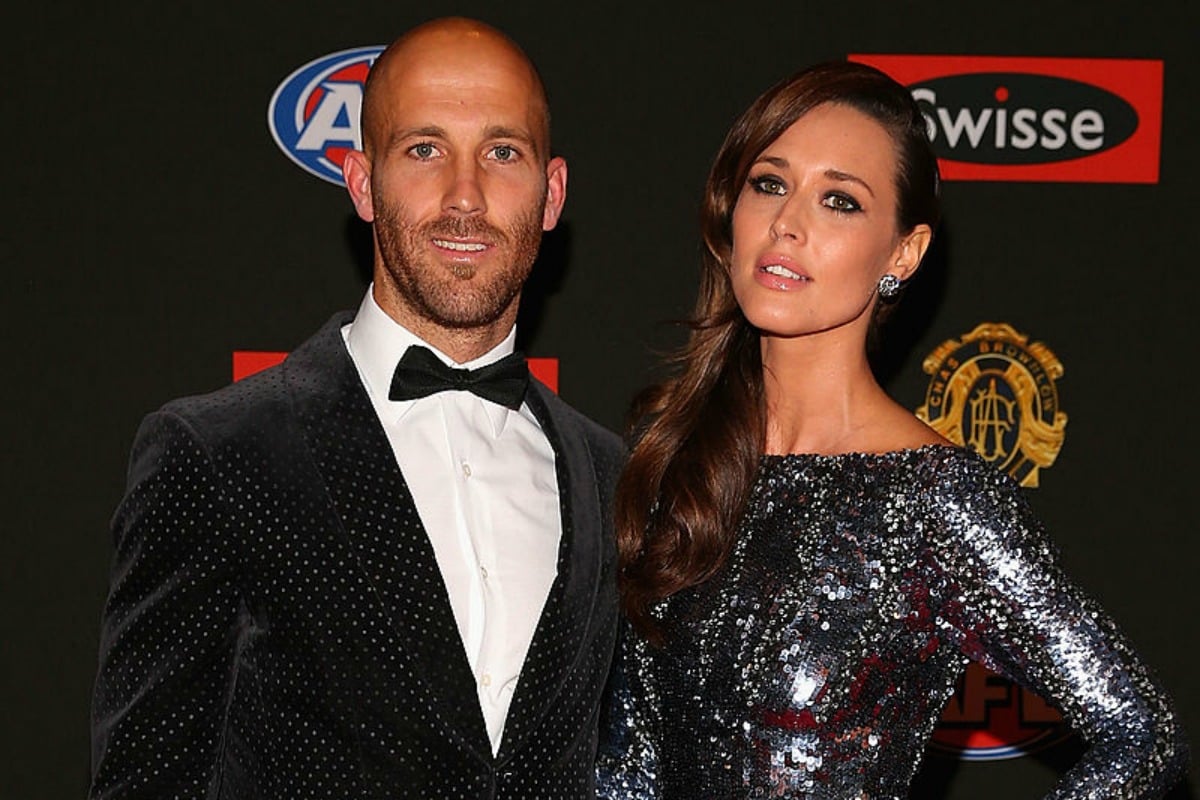 Warning: this post contains mentions of infant loss and may be triggering for some readers.
Today AFL star and former Sydney Swans captain Jarrad McVeigh will play his last match against the St Kilda Saints.
But as he takes the field for the final time on August 24, the date has another significant meaning.
Exactly eight years ago, Jarrad and his wife Clementine McVeigh lost their first daughter, Luella, at just four weeks old due to a heart condition.
Sharing an emotional tribute to her husband and late daughter on Instagram, Clementine, 35, posted a photo of Jarrad kissing a black rubber band on his arm.
"A picture is worth a thousand words… and boy does this," she wrote.
"This moment Jarrad kissed his 'black arm band' for our beautiful Luella after she passed. Today my incredible husband will play his last game.. the sport he loves so much he can't even describe in words. The passion and love he has put into the game/ his career is a drive that is beyond what I could imagine.