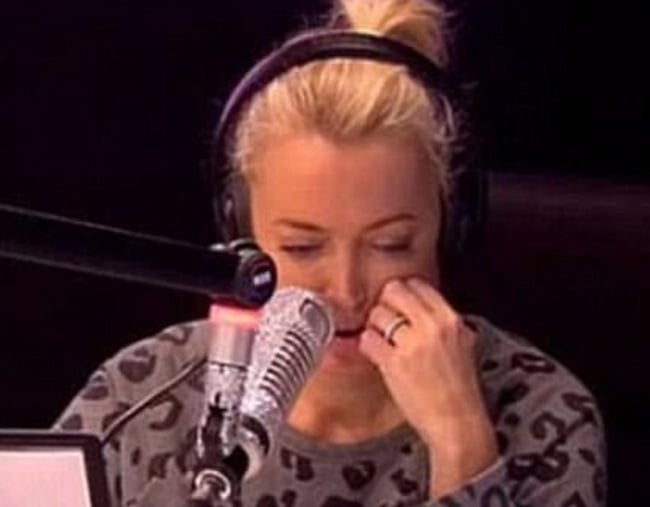 Radio host Jackie O Henderson broke down in tears on her breakfast radio show on Monday while revealing heartbreaking news.
The 43-year-old told listeners that Tate, the four-year-old son of her KIIS FM boss content director Derek 'DB' Bargwanna, had recently passed away.
She first apologised to listeners if the team had seemed "flat" on air in the last week.
"[DB's] four-year-old son Tate died in his sleep and it was completely unexpected and we don't know why," she said.
"He died peacefully in his sleep. And it has hit us all really hard and we've tried every day to go on air and carry on because DB would never want us to take a day off."