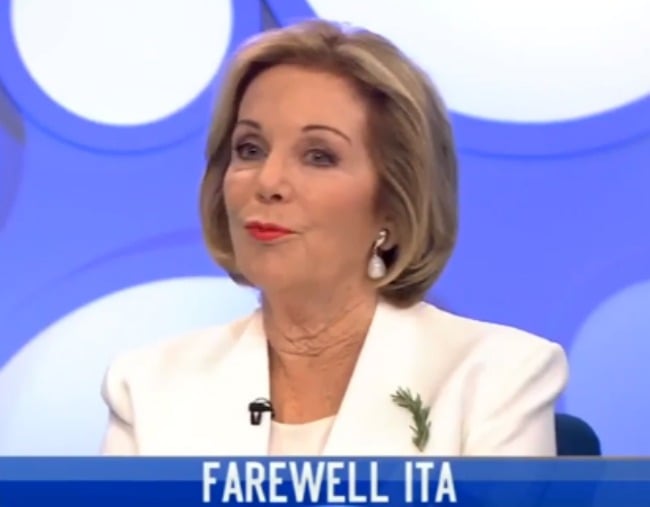 It may have come as a shock to viewers when Ita Buttrose said her goodbyes on Studio 10 on Wednesday – just a day after announcing she was leaving.
But as Ita explained, it wasn't as sudden as it all seemed.
"I resigned two days before Jessica [Rowe] did, but given her announcement, I left mine until it was more convenient because I think didn't you wanted two of us to go together," the 76-year-old said. "I didn't really 'spring it'."
Jessica's announcement she was leaving Studio Ten to "be a more present mum" for her daughters, Allegra and Giselle, in March certainly was a blow, as was her final day three weeks later on March 30.
So the production team's decision to not make viewers say goodbye to two of the show's original hosts at once is an understandable one.
Watch as she tries not to kill her co-worker. Don't let the warm smile fool you. Post continues.
Network Ten announced in a statement on Tuesday afternoon the TV presenter and veteran journalist was leaving, after news outlets began reporting she had quit.