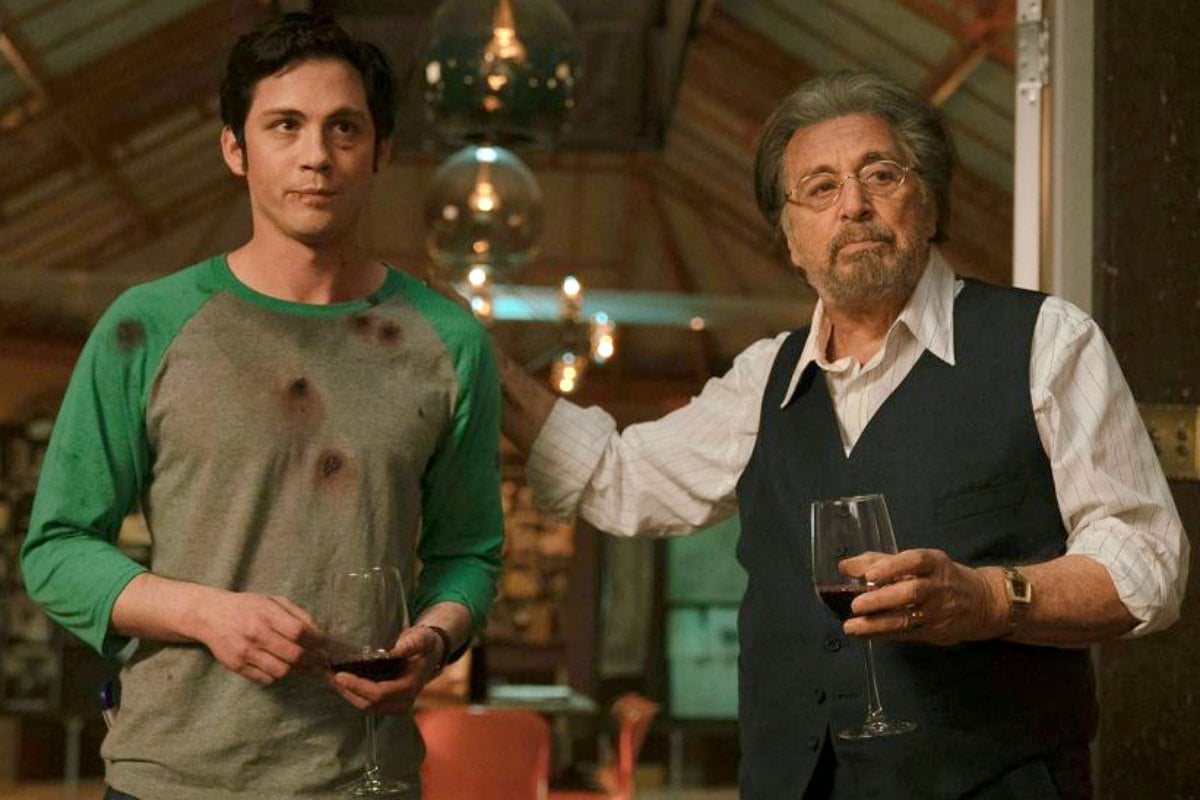 There are precisely three things I know to be true:
1. Raw tomatoes must be eaten with a generous sprinkling of salt,
2. Showering at night is the most under-rated life hack, especially if you hate mornings, and
3. Hunters may just be one of the best TV series ever made. 
The first two are important (thank me later) but it's the third point I really need to talk about. After binging the 10-episode series in one weekend, it's of the uttermost importance that everybody else does the same.
Watch the trailer for Amazon Prime Video's Nazi fighting series, Hunters. Post continues below.
Hunters follows a group of New York Nazi hunters in the eclectic 1970s. After the suspicious murder of his grandma, Jonah Heidelbaum (Logan Lerman), is introduced to his late grandmother's former love interest and fellow Holocaust survivor, Meyer Offerman (Al Pacino). From then he's thrust into a world where a group of vigilante Nazi hunters plot to take out high-ranking Nazi officials who have snuck into the US and are conspiring to start a (fictional) Fourth Reich.
Among Meyer's group is a Vietnamese war veteran (Louis Ozawa as Joe Torrance), a British nun who happens to be a former MI6 agent (Kate Mulvany as Sister Harriet) and How I Met Your Mother's Ted Mosby (Josh Radnor), who plays struggling Jewish actor, Lonny Flash.
The cast also boasts a number of other legendary actors including Lena Olin (Chocolat), Saul Rubinek (The Bonfire of the Vanities), Carol Kane (Unbreakable Kimmy Schmidt) and The Good Wife's Dylan Baker, while welcoming newcomers like the unnerving Jonno Davies as Tobias, and Tiffany Boone as Roxy Jones. While it's written by the relatively unknown David Weil – it's actually his first writer and producer credit – film buffs will delight that it lists Jordan Peele (Us and Get Out) as one of its executive producers.