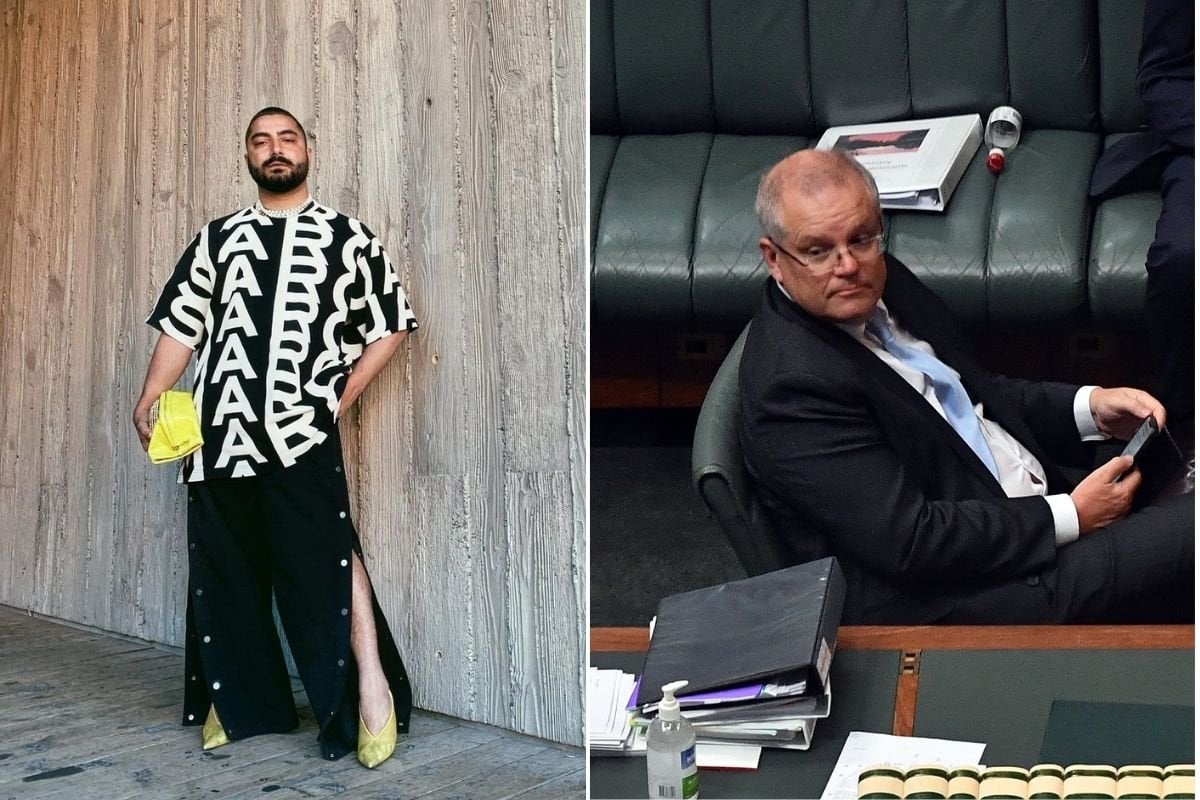 Warning: The following contains mentions of suicide and may be triggering for some readers. 
This week, our government made it very clear how they feel about the Trans community; namely, our darling Prime Minister. (That's sarcasm in my voice in case you're wondering.)
However let's backtrack for a moment shall we? Last week, the internet and subsequently, Australia, got into a frenzy over a Christian school in Brisbane asking parents to sign a contract before the start of the school year. The contract, in a nutshell, was a queerphobic, seemingly archaic set of 'morals and values' that the school operate by. Any student who exists beyond said morals, was not welcome and could face expulsion. The 'values' lumped homosexuality and bisexuality alongside pedophilia and beastiality. It also noted that the school only recognises 'the two genders' and will only refer to students by the sex that was assigned to them at birth. Making it very clear that trans kids are not welcome.
Watch: The difference between gay Deni and trans Deni. Post continues after video.
The contract was leaked and thanks to the widespread social media work done by Christian Hull, former queer students and parents of queer students alike, the contracts narrative towards its LGBTQIA+ students was amended and the schools' principal 'stepped down'. Earlier this week however, another Christian school, this time in Sydney, was revealed to have the same policy. 
What this moment sparked was the realisation that only a week later this type of discrimination could be passed as legal, under the religious discrimination bill Scott Morrison promised to make law. A bill that would allow the very open legal discrimination of queer people nationally, all in the name of 'religious freedom'. This bill in action would allow schools, hospitals and other institutions of this nature, the freedom to discriminate openly against the LGBTQIA+ community. 
Wanna be an openly queer kid at a Christian school? Sorry you're not welcome. Need a kidney transplant at your family's Catholic hospital? Your treatment could be denied.
Alas, this week, after much social media uproar, news debates and even protests, ScoMo declared that the amended bill would protect gay students in religious schools but before you rejoice - not trans students. Whether or not this bill will in fact come to fruition remains to be seen, however, let me shed some light on how this has made trans Australians feel and more broadly, the Queer community as a whole.