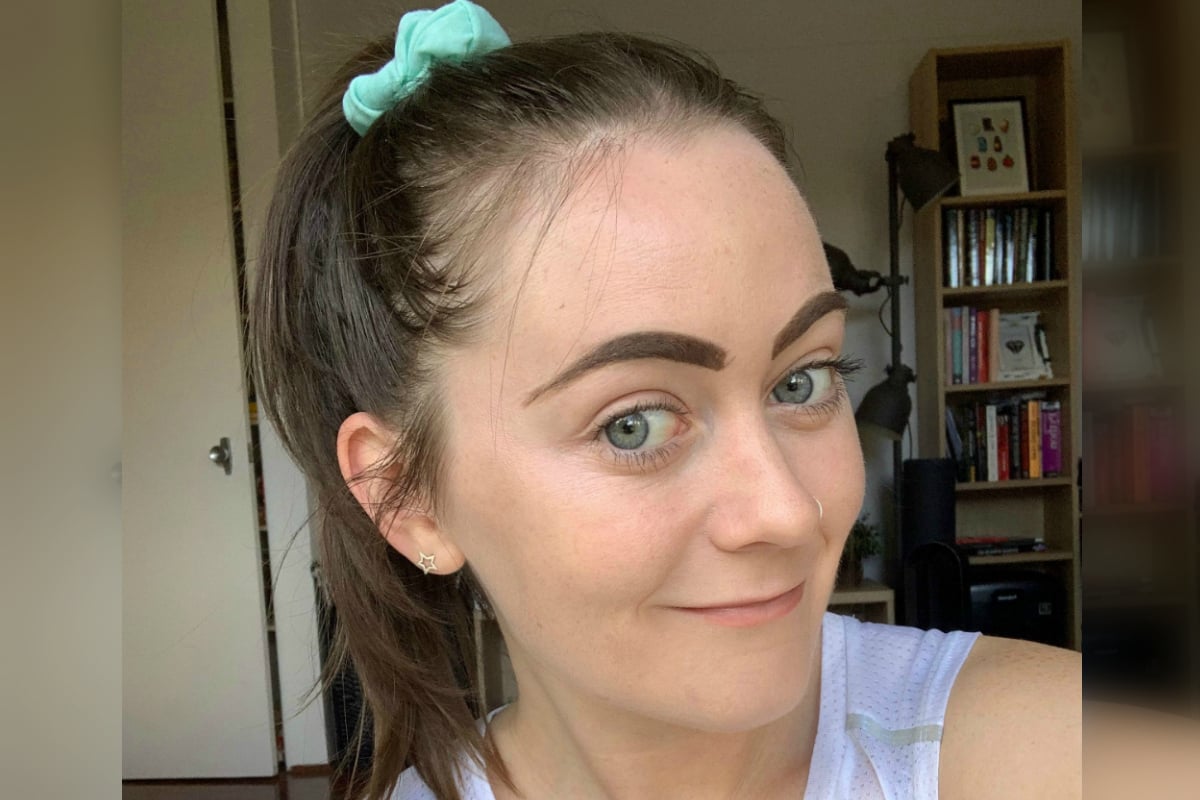 For as long as I could remember, I'd had badly damaged hair. And for as long I could remember, I'd blissfully ignored the reason why.
I am one of those weird people that enjoys running. It's been my exercise of choice since I first discovered I enjoyed it after having a fight with my stepdad when I was 18 and literally ran away (for about five minutes because… first run).
Running is one of the most accessible exercises – you can do it anywhere, anytime. You don't really need any equipment, but over time I have found there are three things I consider crucial to a successful run: Comfortable shoes, a supportive sports bra and an equally supportive hair tie.
I am absolutely useless at braids or french plaits (and who has time for that on the daily anyway?) so my daily running hairstyle is a simple – but tight – ponytail.
I'd always used those thin black hair ties – you know the ones – and I'd always end my workout by accidentally ripping my poor, dear hair out as I unwound my hair tie and of course, was left with a very large kink.
Over time, the stress of being tied up tightly each day took its toll on my hair and my breakage was obvious. Damaged strands would fray out from my head like an extra, unwanted layer.
I would have hairdressers comment on it, which made me very ashamed. They'd give me tips to try and fix it: try hair strengthening products, wear a hat,  one even said I should just stop going to the gym or running which seemed like terrible advice. ¯\_(ツ)_/¯
The most common advice they gave was to switch up my hair ties. More specifically, to wear scrunchies.
But I am a child of the 90s and to me, scrunchies were those things I thought were SUPER COOL until I was 12, and then they became majorly… uncool. Frankly, I was also quite worried using a scrunchie may be the first step on a slippery slope back to glittery butterfly clips.
Well. Now it's 2018 and everything 90s is cool again. Double denim. Scrunchies. The Spice Girls (although they were never uncool).
So I gave in and bought some.
Would it seem dramatic of me to say my life has drastically changed and I now feel like a whole new woman? Yes?
Oh well, I'm saying that anyway because oh my god, scrunchies are the greatest.
At first I was sceptical a scrunchie would be able to hold my hair in place during a run but IT DID. Perfectly. There was absolutely no slippage.
And when I unwound my ponytail, no hair came with it. And there was no kink.