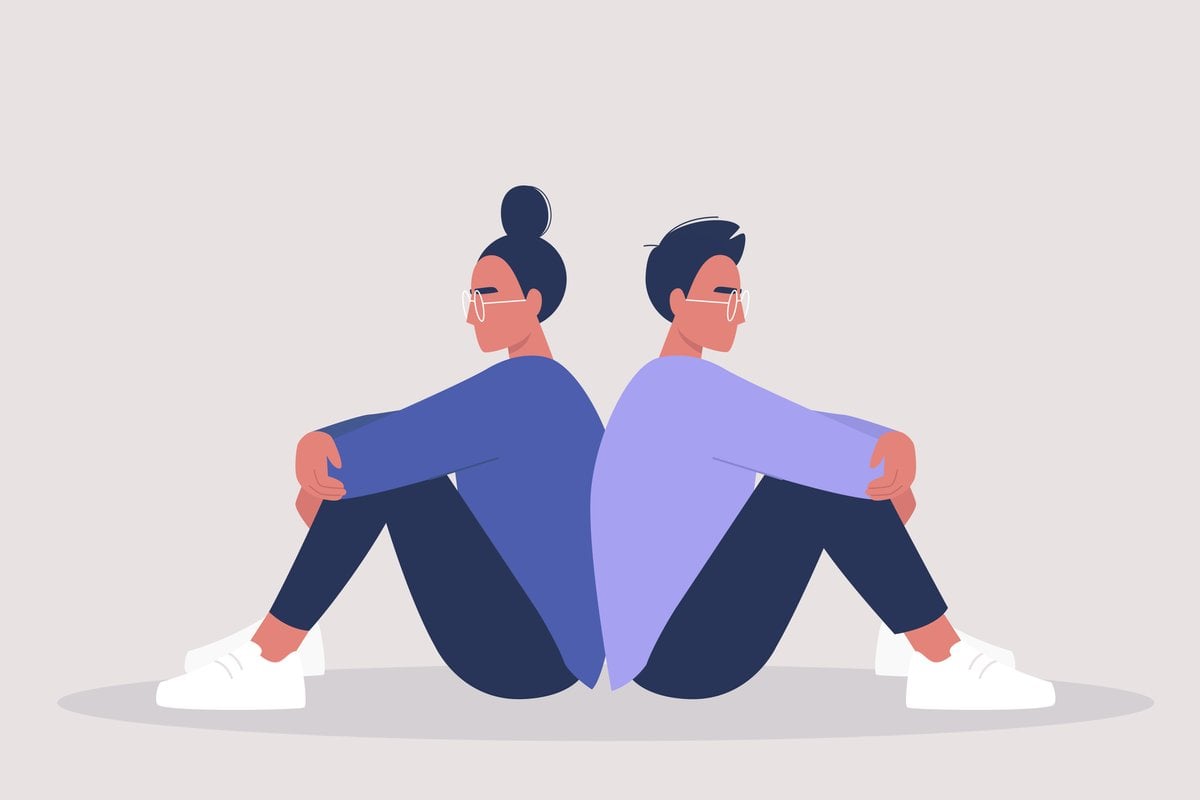 I grew up believing a healthy relationship was all about finding the right person. If a couple wasn't healthy, it simply meant they weren't "soulmates."
What I've learned, as both a human and as a relationship coach, is that healthy relating skills are learned. Some of us are lucky enough to learn them as children from our parents and caregivers. Some of us (me included) learned them with the help of a therapist or coach, and some of us never learn them at all.
Watch: We share our relationship deal breakers. Post continues after video.
While having positive habits is important, not having bad habits is what really separates healthy from unhealthy couples. Below are seven things healthy couples don't do.
1. Assume.
Our brains have a negativity bias. This means, more often than not, that we're going to assume the worst.
When our partner comes home from work, distracted and distant, we might wonder, are they mad at me? Or, worse: have they stopped loving me?
Unhealthy couples assume. They assume their partner meant something underhanded or unkind or that their partner purposefully forgot or acted maliciously.
Healthy couples ask instead of assume.
Instead of making up a narrative of why their partner seems distracted and how it's connected to how they feel about them, they skip the obsessing and jump right to asking.
A helpful thing to say would be something like, "You seem really distracted tonight. Is everything okay? I'm making up you're mad at me."
More often than not, what we make up isn't true. The only way we can find out the truth is by asking.
2. Criticise.
Dr. John Gottman, a well-known marriage therapist, calls criticism "an assault against your partner."
None of us responds well to criticism. Most of the time, criticism uses words likes "never" and "always," which are two of the six words you should stop saying in your relationship.
"You never listen to me. You're always so thoughtless!" are just a few of the things unhealthy couples say.
Criticisms attack your partner's character or make sweeping judgments.
Healthy couples complain instead of criticise.
They point out the behaviours that are a problem, but don't apply it to their partner's character.