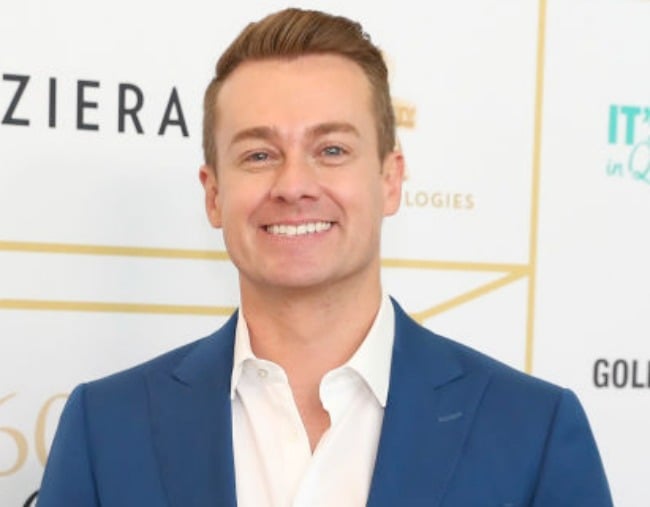 During his Gold Logie acceptance speech on Sunday night, Grant Denyer hinted that prior to hosting Family Feud in 2014, he was in a dark place.
In 2013, Denyer resigned as Sunrise's weatherman due to health concerns and, when speaking at Sunday's award ceremony, the game show host said back then he was doubtful of his career prospects.
"I really wasn't sure if I'd ever work again or if I wanted to," the 40-year-old said on stage.
"I wasn't particularly in a very good place. I wasn't very well. I was in a bit of a hole. I was pretty sad. I was a bit lost and Family Feud came along and I was very unwell at that particular time. And Family Feud gave me a ladder out of that hole."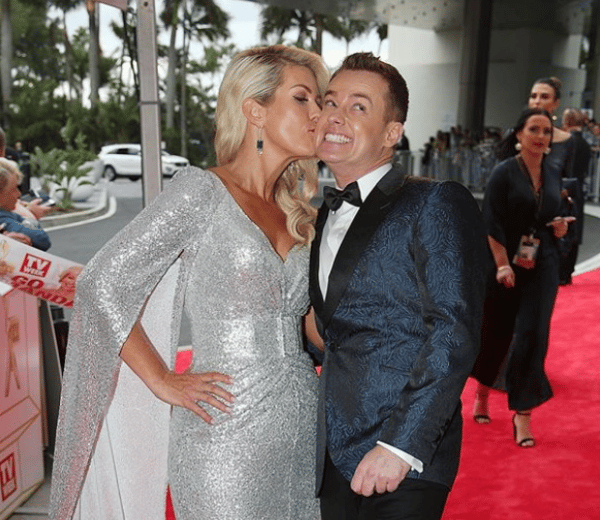 Now, two days after his Gold Logie win, we know the context behind Denyer's emotional speech.
The racing-car-driver-turned TV-host suffered a potentially fatal crash in 2008 while he was training for the Monster Truck Championships at Woolongong's Dapto Showground. A poor landing resulted in a vertebral compression fracture and although he escaped without any nerve damage, Denyer was left with a prescription pill addiction.
Immediately after the accident, he was forced to spend six months in hospital, heavily medicated, something that he told The Daily Telegraph he didn't cope with "emotionally or mentally."
Denyer said he was unaware of his growing dependence, which he believes fuelled his worsening depression.
"There are all sorts of traps that come with medications and warnings and no one prepares you for that — it is a hard cycle to get out of. I was just a bit broken, sad, lost," he told The Daily Telegraph.
"I mentally wasn't well, I was on pain medication for long time, and I probably wasn't aware of the effects of that."
Although he struggled like this for years after the accident, Denyer credits the birth of his eldest daughter Sailor Shelley Denyer in 2011 as instrumental in his recovery.
"It was a time where I didn't really give a sh*t whether I lived or died. I felt like I had nothing to live for," he said.
"I reckon if I didn't have my daughter at that particular point, I might not be here."
Only now speaking about his health struggles, Denyer describes his reveal as "cleansing". It has also earned him the approval of fellow Gold Logie nominee Jessica Marais, who pulled out of attending the glitzy event due to her own health struggles.
"Your speech moved me to tears. And gives me strength. Courage in the quiet battle.. congrats mate," she wrote on Instagram.
Moving on from Family Feud, Denyer is soon set to host Ellen DeGeneres' games show, Game of Games, which sees contestants undertake ridiculous challenges for cash prizes. The show is expected to premiere later this year.
You can read Grant Denyer's full interview in the Daily Telegraph.
If this has brought up any issues for you, please contact BeyondBlue on 1300 224 636 or LifeLine on 13 11 14. If you are struggling with addiction, please contact Family Drug Support Australia on 1300 368 186.