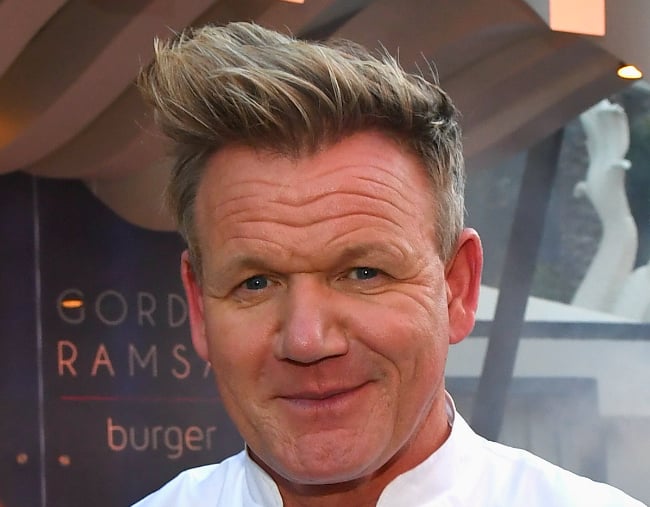 What is this wizardry? How on earth does Gordon Ramsay, whose whole life revolves around food, have a body better than most people could ever dream of?
Three days ago, the chef shared a casual image of himself chillin' on the beach. He captioned it: "Iron chef to Ironman, London triathalon can't wait! Great way to shake off the jetlag."
Great way to shake off the jetlag. Are we the only ones who choose a big packet of chips and a long snooze instead? Yes? Moving on.
Naturally, people are a little bit shook about the whole thing. There are visible abs on this 51-year-old. We are so impressed. 
The self-restraint and hard work that must go into staying in shape when he is surrounding by top quality food all day, everyday, is admirable. We find it hard to swerve the office cookie jar.
This sentiment is shared by his fans in the comments section.
"You look fantastic. Kudos to you!" wrote one user.
"Hard work pays off," wrote another.
Of course, one does not just end up with a body this ripped.
On the Today Show in March, Ramsey spoke about getting fit.
Having lost 22kg since he began his wholesome lifestyle, Ramsay said the loss all came down to portion control.
"I'm very good now at eating five times a day, but small amounts as opposed to a big breakfast, big lunch and big dinner," he said.
The 51-year-old dad also began running triathlons.
Ramsay finished with one piece of golden advice: eat quality and eat less of it.